Eating on the go can be difficult. That's why we've compiled the best Chick Fil A gluten-free options for a gluten free lifestyle.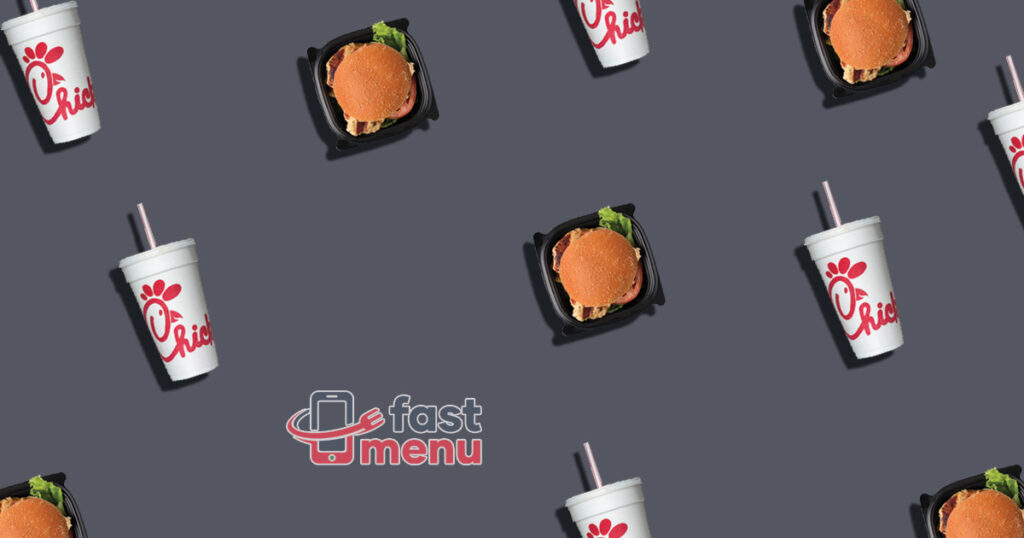 You probably know that gluten-containing foods should be avoided if you have celiac disease or non-celiac gluten sensitivity. That's why Chick Fil A took precautions like sealing all the food in their restaurants before it enters the kitchen to avoid cross-contamination with other items made in there.
What is Gluten?
Gluten is a protein that is found in wheat, rye, and barley. It is what helps make bread dough elastic or chewy. Gluten can also be used as an additive to many different food products to give them the desired consistency or flavor.
The problem is gluten is hard to digest because the human body lacks enzymes that can break down proteins into amino acids that are small enough to be absorbed by the intestines. Our immune system is hyperactive and gluten can cause an autoimmune reaction. This means that when gluten is detected in the body, it triggers the production of antibodies that causes inflammation and damage to the surrounding tissue.
The symptoms include diarrhea, bloating, fatigue, joint pain, brain fog, or headaches. A simple blood test can diagnose celiac disease by detecting an antibody called tissue transglutaminase IgA on membranes of small intestine cells.
Chick Fil A Gluten-Free Items
Due to health implications, more and more people are turning to a healthier lifestyle. This includes eating healthy at fast food restaurants. If you're a fan of Chick Fil A, I think you already know that they offer a wide variety of gluten-free items. They sure do have something for everyone. All of these items are gluten-free according to their official allergen website.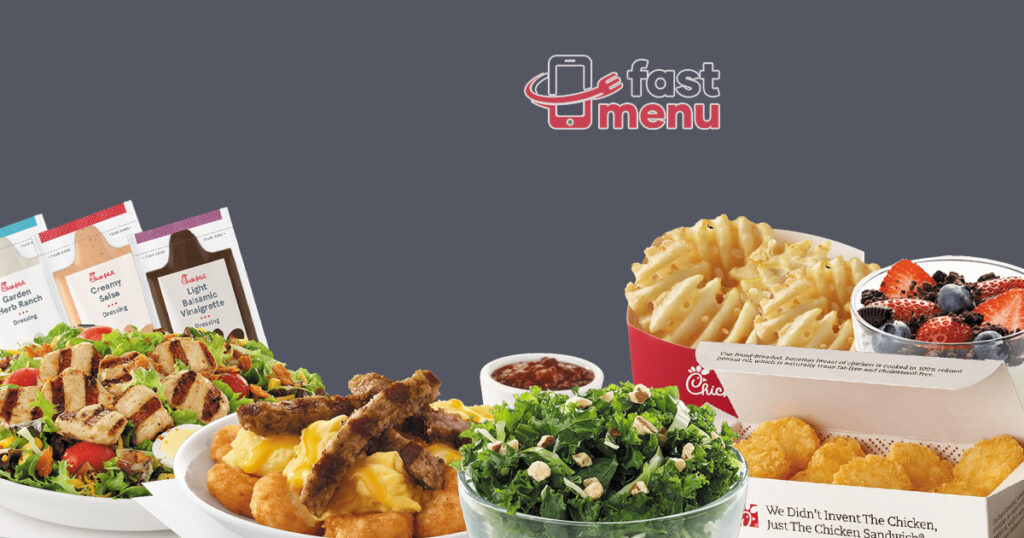 Here is a list of Chick Fil A gluten-free options:
Gluten-Free Buns
Since its early part more than 48 years ago, the food business has been privately operated and owned by a single family. Positive sales increase demonstrates their efficient management abilities and the high-quality meals that customers like. Chick-fil-A distinguishes itself from competitors by pioneering new inventions and excellent items, such as gluten free bun.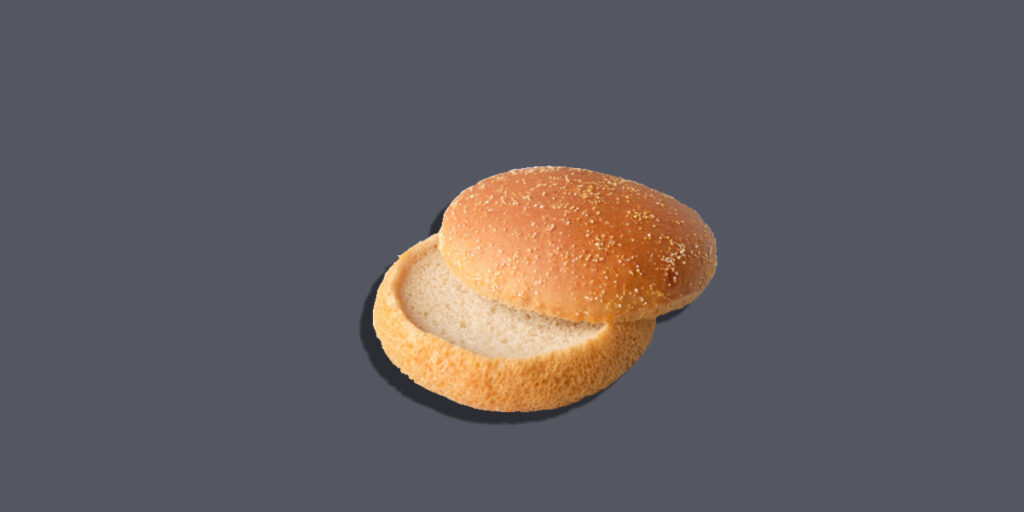 Chick Fil A is one of the famous fast food chains that offer gluten free bun and most fast food restaurants don't. If you're looking for gluten-free burgers and sandwiches, then look no further than Chick Fil A. Their buns are made of gluten-free premium ingredients like amaranth, sorghum, millet, teff, and quinoa which are ancient grains. It makes it easier for consumers like me to eat on the go.
Breakfast Options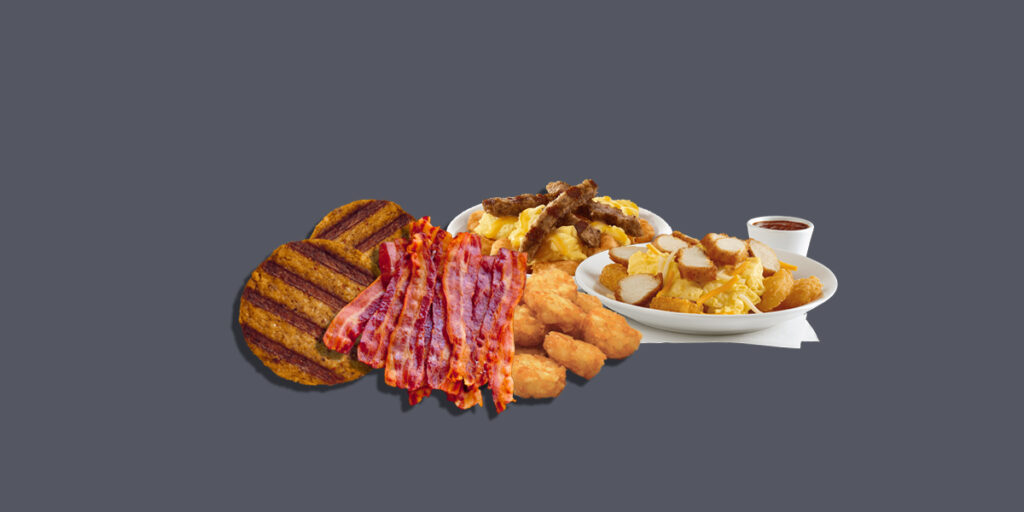 There are many breakfast options on Chick-fil-A's gluten-free menu. Breakfast options are easy and perfect for your first cup of coffee to start your day. Some of these options include :
Sausage Patty
Bacon Slice
Hash Browns Scramble Bowl with Grilled Chicken Fillet
Hash Browns Scramble Bowl with Sausage
Hash Browns
Lunch and Dinner Chick Fil A Gluten-Free Options
Whether you have a gluten allergy or gluten intolerance or are just trying to cut back on gluten in your diet, there are plenty of options for you to choose from.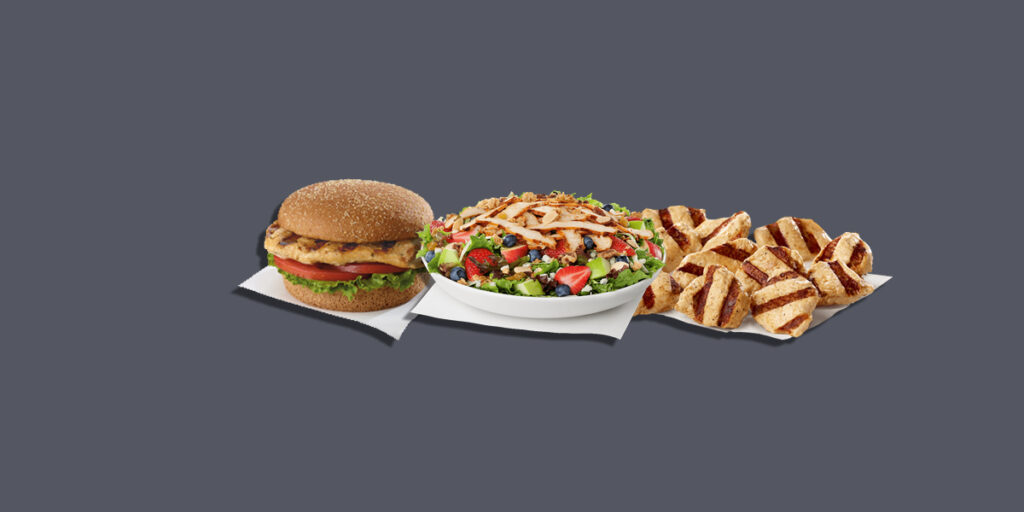 Gluten-free lunch and dinner options:
Grilled Chicken filet
Grilled Chicken Sandwich
Grilled Chicken Nuggets
Grilled Market Salad
Cobb Salad with Grilled Chicken Nuggets or Fillet
Spicy Southwest Salad with Grilled Chicken Nuggets or Fillet
Most fast-food chains offer breaded chicken items that contain gluten, like McDonald's, Popeyes, and Burger King, but Chick Fil A offers a grilled gluten-free recipe option that you can top in salads and other dishes.
Gluten-Free Sides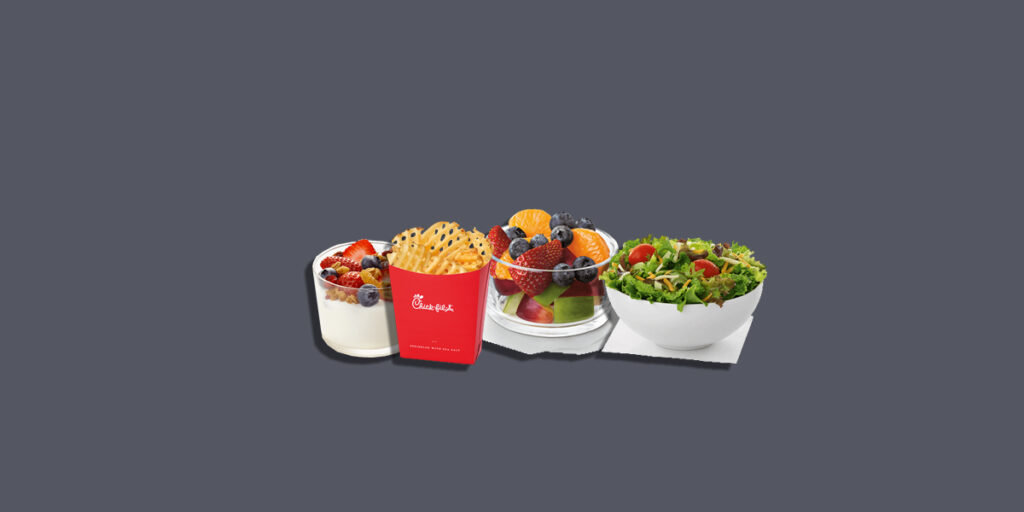 These sides are perfect to accompany your main dish.
Side Salad
Fruit Cup
Waffle Potato Fries
Kale Crunch Side
Greek Yogurt Parfait
Most fast food chains have a high risk of cross-contamination. However, Chick Fil A's Waffle Potato French Fries and the rest of the list are gluten-free, for those who are craving fries then Chick Fil A is the way to go.
Gluten-Free Beverages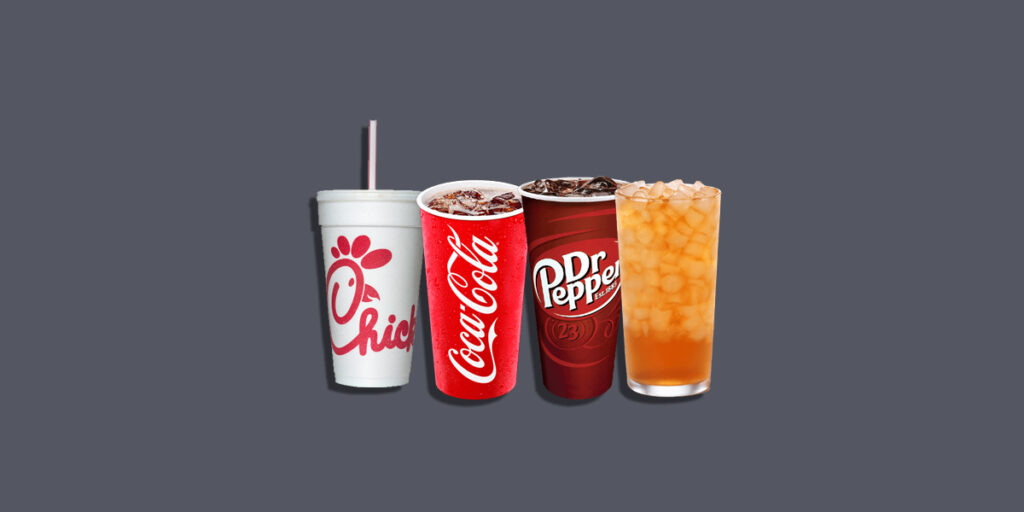 All of Chick Fil A's beverages are gluten-free. You can order any drink except the iced coffee without worry!
Gluten-Free Dipping Sauces and Dressings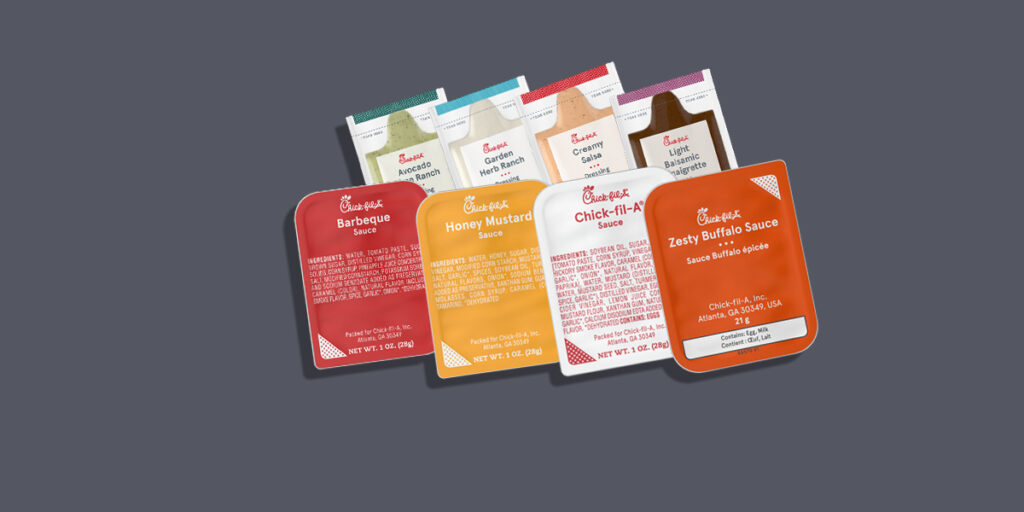 Gluten-free sauces and dressings are a great way to enhance the flavor and pair up with favorite foods and still be gluten-free. Many different types of sauces and dressings are gluten-free, so there is no shortage of options. The list includes:
Barbeque Sauce
Honey Mustard Sauce
Chick-fil-A® Sauce
Zesty Buffalo Sauce
Polynesian Sauce
Honey Roasted BBQ Sauce
Fat-Free Honey Mustard Dressing
Avocado Lime Ranch Dressing
Garden Herb Ranch Dressing
Creamy Salsa Dressing
Light Italian Dressing
Light Balsamic Vinaigrette
Zesty Apple Cider Vinaigrette
Chick Fil A Gluten-Free Options FAQs
What is gluten?
Gluten is a protein found in wheat, barley, and rye, the main ingredients in traditional slices of bread. Gluten provides the elasticity that helps bread rise and keeps its shape.
What are the side effects of gluten on our health?
Gluten is a type of protein found in wheat. It can cause an adverse reaction in people who are intolerant to gluten. The side effects of gluten vary from person to person. Some symptoms include abdominal pain, bloating, and diarrhea. For some, the side effects can be more severe like a skin rash, mouth ulcers, and joint pain.
Does Chick-fil-A offer gluten-free items?
Yes, there are lots of options that are gluten-free. Chick Fil A's Spicy Southwest Chicken Salad with Grilled Chicken and Grilled Nuggets are both 100% gluten-free, as well as their Waffle Fries for those who would like to pair their meal with these crispy strips.
Is there an allergy menu?
Yes, Chick Fil A has a food allergy menu guide with many offerings for people with food allergies or sensitivities, including those with gluten sensitivities.
Does Chick Fil A offer gluten-free items in all of their locations?
Yes! They take pride in providing gluten-free options to all of their customers. They make sure that these items are also safe from cross-contamination, not just for a couple of locations but for all of their restaurants.
Does Chick Fil A have gluten-free buns?
Chick Fil A offers a gluten-free bun that is available for all of their restaurant. These gluten-free buns are made of ancient grains such as amaranth, sorghum, millet, teff, and quinoa.
Final Thoughts
Overall, Chick-Fil-A is known for its chicken sandwiches and salads, but they are now also offering gluten-free options for breakfast, lunch, and dinner. Chick-Fil-A is the best fast food restaurant for gluten sensitive customers. Their menu is extensive and they offer a wide variety of gluten-free options. And they are not just limited to sandwiches. They offer a wide variety of snacks, salads, and other delicious items that even have gluten-free buns available.
In recent years, the trend of a healthier lifestyle has been on the rise due to health benefits. To meet this demand, more and more restaurants are adapting to this trend to cater to their consumers with different types of diets including Chick Fil A, Burger King, Taco Bell, Wendy's, and more. If you're on a gluten-free lifestyle, be sure to check out Chick Fil A. I hope this article has been helpful. We also have a guide for other restaurants be sure to check them out! Thanks for reading!