As more and more people are being diagnosed with gluten intolerance or celiac disease, dining out can become a daunting task. But, if you are a fan of Chili's, then you are in luck! Chili's has a gluten-free menu that offers a variety of options for those who cannot consume gluten. In this article, we'll dive into the various Chili's gluten-free options available and provide some helpful tips for dining out with dietary restrictions.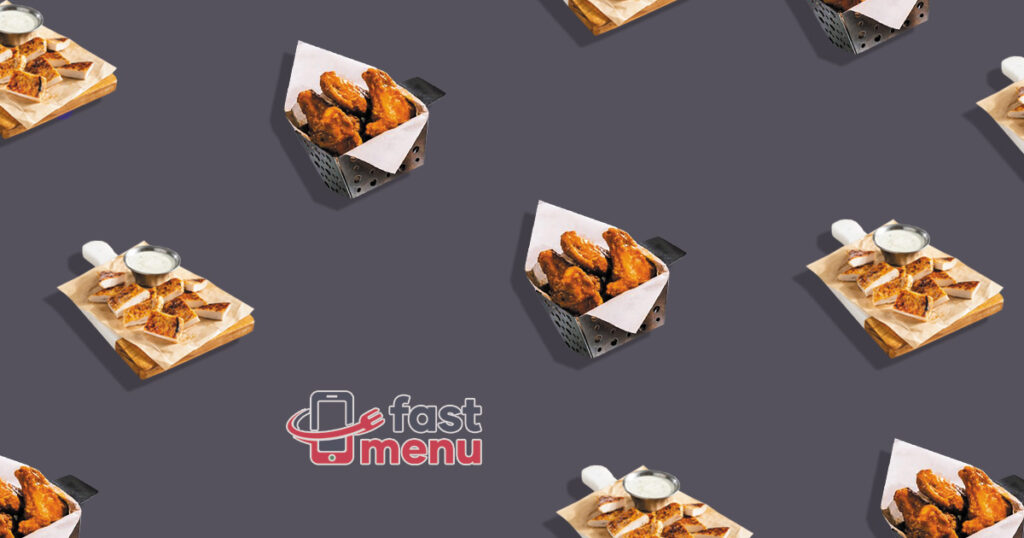 Gluten: What You Need to Know About This Protein
Gluten is a type of protein that is commonly found in wheat, barley, and rye. While gluten is generally safe for most people to consume, it can be harmful to individuals with certain medical conditions.
One of these conditions is celiac disease, an autoimmune disorder that causes damage to the small intestine when gluten is consumed. People with celiac disease must avoid gluten in their diets to prevent symptoms and long-term health problems.
Another condition related to gluten intolerance is non-celiac gluten sensitivity, which can cause gastrointestinal irritation in people who do not have celiac disease. Although the exact cause of non-celiac gluten sensitivity is not known, it is believed to be a distinct condition from celiac disease, as it does not cause damage to the small intestine.
It is important for individuals with celiac disease or non-celiac gluten sensitivity to avoid consuming foods that contain gluten, as even small amounts can cause symptoms and health problems. There are many gluten-free alternatives available, such as gluten-free bread, pasta, and cereals, which can be easily incorporated into a balanced diet.
Chili's Gluten-Free Options
Chili's restaurant, known for its Tex-Mex cuisine, offers a variety of gluten-free options for patrons with dietary restrictions or preferences. The menu includes gluten-free versions of popular dishes like fajitas, salads, steaks, and burgers, as well as gluten-free appetizers such as wings.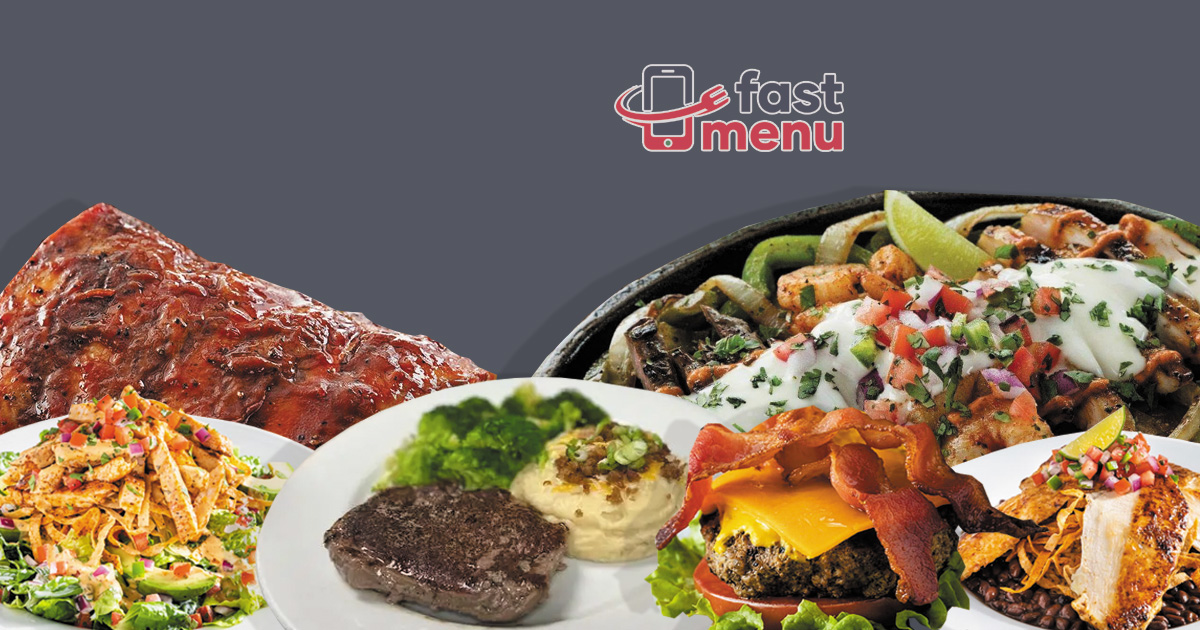 In addition to its regular menu, Chili's also offers an allergen-specific menu, which includes detailed information about ingredients and preparation methods for each dish. This makes it easier for customers who are gluten intolerant or have celiac disease to make informed choices about what they can eat. Chili's staff is trained to accommodate special dietary needs and can provide suggestions and assistance as needed.
Here is the list of gluten-free options at Chili's:
Starters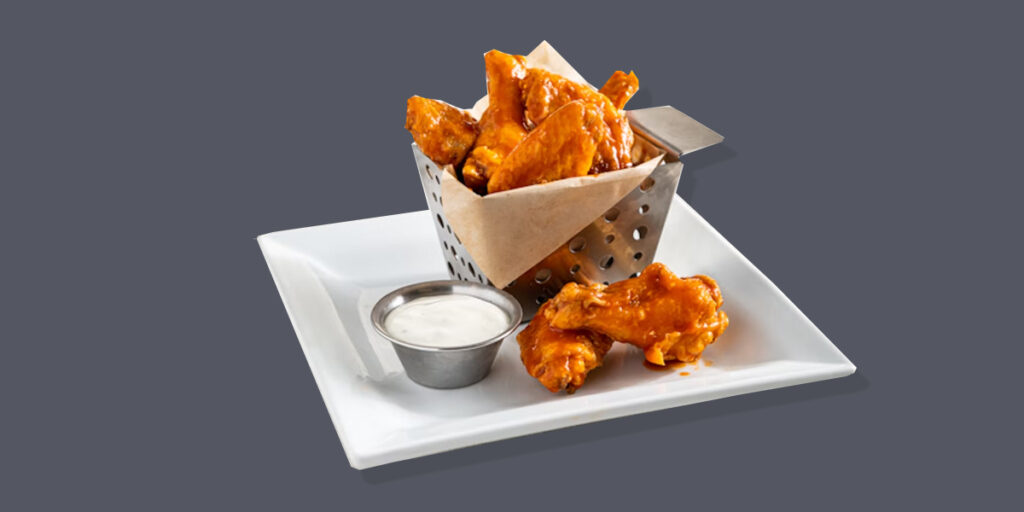 Bone in Wings (Buffalo, Honey Chipotle, or House BBQ)
Tostada Chips with Guacamole
Baby Back Ribs (Texas Size)
Dry Rub Baby Back Ribs (No sides)
Honey Chipotle Baby Back Ribs (No Sides)
House BBQ Baby Back Ribs (No Sides)
Big Mouth Burgers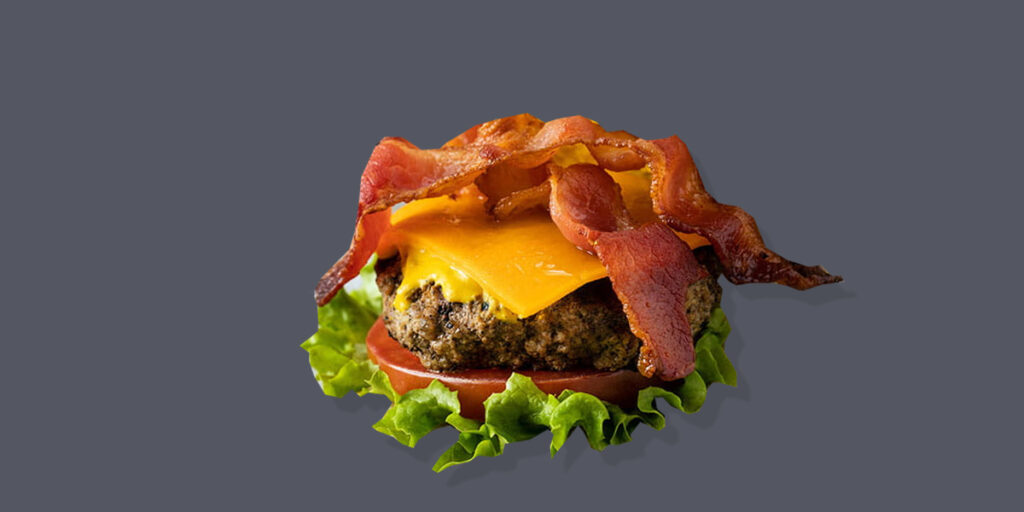 Alex's Santa Fe Burger (No Buns)
Just Bacon Burger (No Buns)
Mushroom Swiss (No Buns)
Oldtimer Burger (No Buns)
Queso Burger with Tortilla Strips (No Buns)
Bacon Rancher (No Buns)
BBQ Brisket (No Buns)
Big Bacon BBQ (No Buns)
Secret Sauce Burger (No Buns)
Fajitas With Corn Tortilla Chips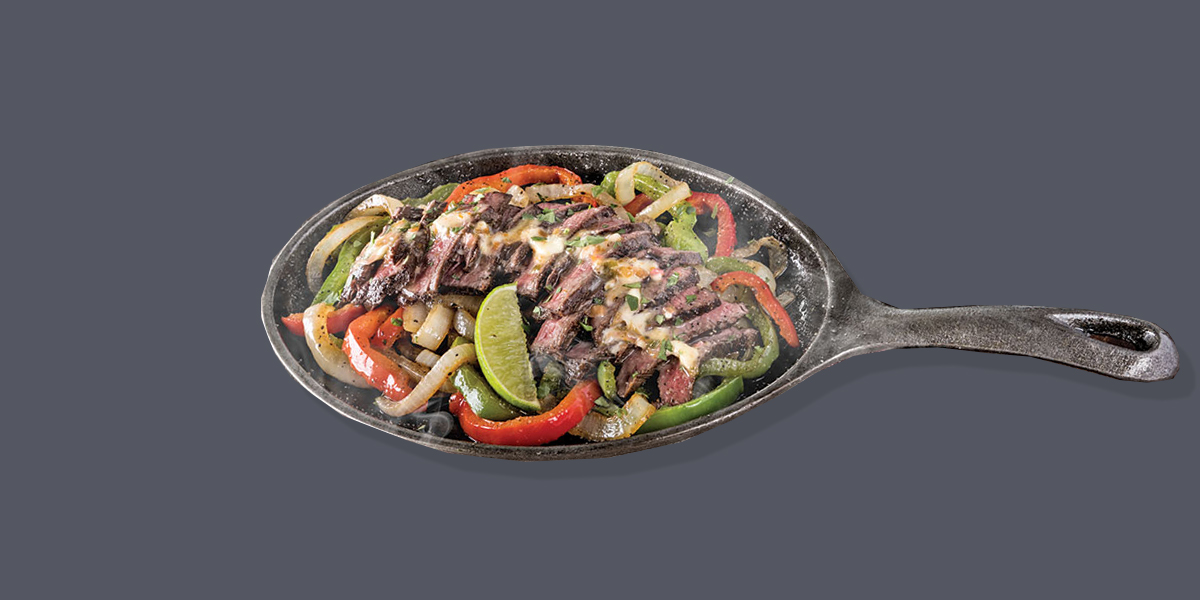 Fajitas with Grilled Chicken
Fajitas with Steak
Fajitas with Shrimp
Fresh Mex Bowls
Fresh Mex Bowls with Chipotle Chicken
Fresh Mex Bowls Shrimp
Guiltless Grill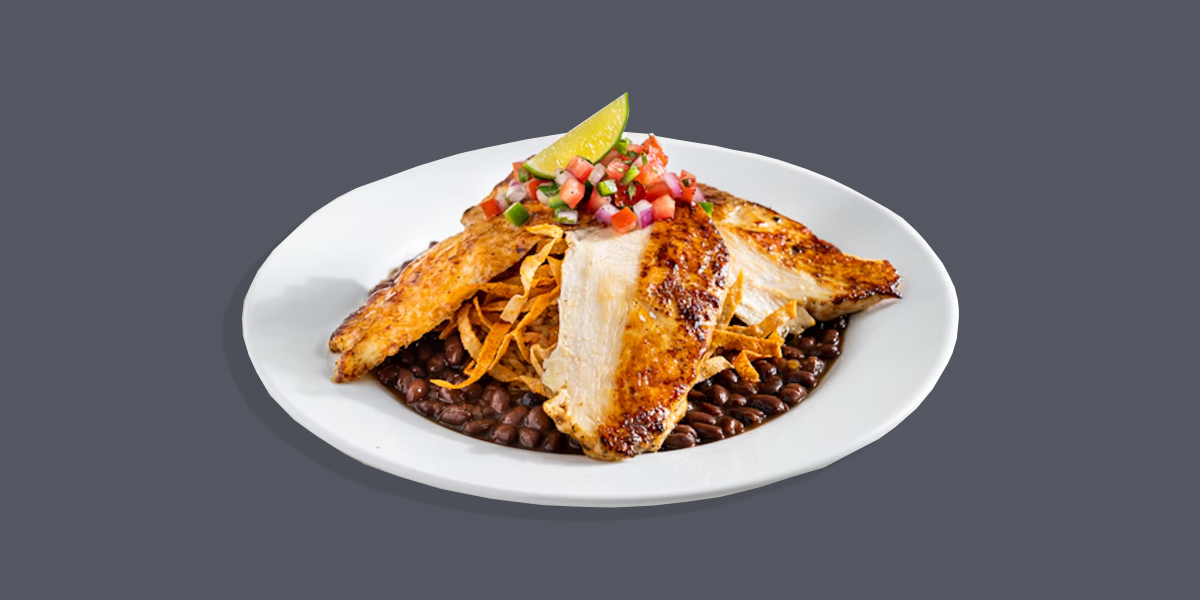 6 or 10 oz Sirloin with Grilled Avocado
Ancho Salmon
Margarita Grilled Chicken
Cilantro Lime Carne Asada
Steaks
Classic Ribeye
Cilantro Lime Carne Asada
Classic 6 or 10 oz Sirloin
Kids Menu
Grilled Chicken Dippers
Corn on the Cob
Corn Kernels
Mandarin Oranges
Mashed Potatoes (No Gravy)
Salad with Ranch
Steamed Broccoli
Salads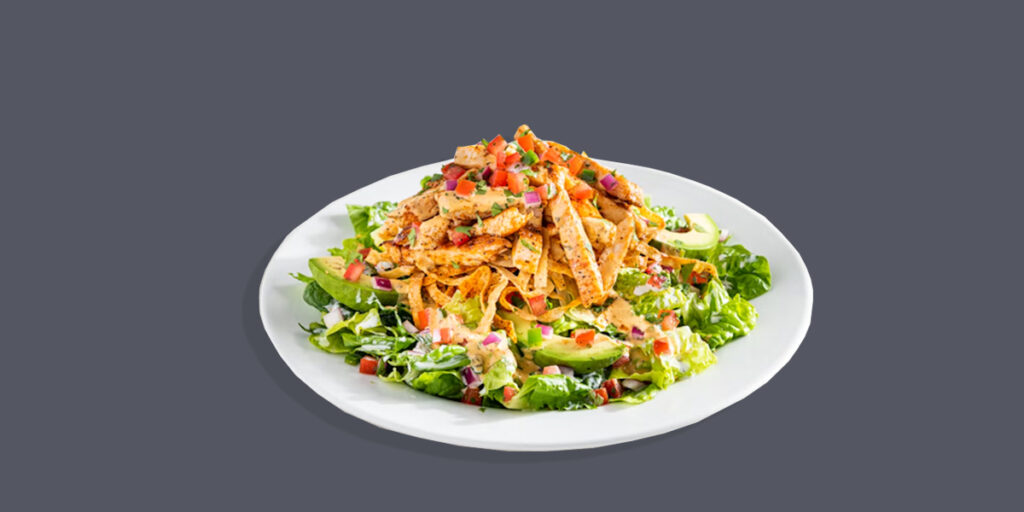 House Salad (No croutons)
Santa Fe Grilled Chicken Salad
Southwest Caesar with Tortilla Strips
Caesar Salad (No Croutons)
Salad Dressings
Ancho Chili Ranch
Bleu Cheese
Avocado Ranch
Caesar Dressing
Honey Lime Vinaigrette
Citrus Balsamic Vinaigrette
Honey Mustard
Santa Fe
Ranch
Thousand Island
Soups + Chilis
Loaded Baked Potato Soup
Southwest Chicken Soup
The Original Chili
Smokehouse Combos
Baby Back Ribs (Order without the sides)
Jalapeno-Cheddar Smoked Sausage (Order without the sides)
Gluten Free Side Notes
Grilled Asparagus
Coleslaw
Black Beans
French Fries
Mexican Rice
Loaded Mashed Potatoes
Roasted Street Corn
Steamed Broccoli
Shrimp
Sweet Corn on the Cob
As you can see there are a lot of gluten-free options to choose from at Chili's, making it a great choice for those with gluten sensitivities. From classic favorites like baby back ribs and burgers to fresh and flavorful salads and bowls, Chili's has something to satisfy every craving. And with a range of sides and soups that are gluten-free, you can create a customized meal that fits your dietary needs and preferences.
It's important to note that while Chili's takes great care to ensure their gluten-free options are prepared in a way that avoids cross-contamination, there is always a risk of gluten exposure when dining out. So, if you have celiac disease or severe gluten sensitivities you should communicate your needs clearly to the server and inquire about preparation methods to ensure their meal is safe to consume.
Benefits of The Gluten-Free Diet
For individuals with celiac disease or gluten sensitivity, avoiding gluten is necessary to manage symptoms and maintain good health. However, some people without these conditions choose to adopt a gluten-free diet for other reasons. Here are some potential benefits of a gluten-free diet:
Reduced inflammation: Gluten has been linked to increased inflammation in the body, which can contribute to a range of health problems such as joint pain, fatigue, and gastrointestinal issues. By eliminating gluten, some individuals may experience a reduction in inflammation and related symptoms.
Improved digestion: For some individuals, gluten can be difficult to digest and lead to symptoms such as bloating, gas, and abdominal pain. By avoiding gluten, these individuals may experience improved digestion and less discomfort after meals.
More balanced diet: Adopting a gluten-free diet may encourage individuals to focus on whole, unprocessed foods such as fruits, vegetables, lean proteins, and healthy fats. This can lead to a more balanced and nutrient-dense diet overall.
Weight loss: While not everyone who follows a gluten-free diet will lose weight, some individuals may experience weight loss as a result of cutting out high-calorie gluten-containing foods such as bread, pasta, and baked goods.
It's important to note that a gluten-free diet can also have potential drawbacks, such as a higher cost of gluten-free products and a risk of nutrient deficiencies if not balanced properly. It's always a good idea to consult with a healthcare professional or registered dietitian before making any major dietary changes.
Chili's Gluten-Free Options FAQs
Does Chili's have a gluten-free menu?
Yes, Chili's offers a gluten-free menu with a variety of dishes to choose from.
Can I get gluten-free baby back ribs at Chili's?
Yes, Chili's offers baby back ribs that are gluten-free. You can order the Dry Rub Baby Back Ribs or the Honey Chipotle Baby Back Ribs without any sides.
Are there any gluten-free burgers at Chili's?
Yes, Chili's has several gluten-free burger options, including the Just Bacon Burger, the Mushroom Swiss Burger, and the Bacon Rancher Burger, among others. You can order them without the buns because their buns contain wheat.
What are the gluten-free salad dressing options at Chili's?
Chili's offers several gluten-free salad dressing options, including Ancho Chili Ranch, Bleu Cheese, Avocado Ranch, Caesar Dressing, Honey Lime Vinaigrette, Citrus Balsamic Vinaigrette, Honey Mustard, Santa Fe, Ranch, and Thousand Island.
Can I get gluten-free soup or chili at Chili's?
Yes, Chilis has several gluten-free soup and chili options, including Loaded Baked Potato Soup, Southwest Chicken Soup, and The Original Chili.
Final Thoughts on Chili's Gluten-Free Options
In conclusion, Chili's gluten-free menu offers a diverse range of options to cater to the needs of gluten-sensitive diners. From their flavorful baby back ribs to the fresh and vibrant salads, there is something for everyone. With attentive staff and a commitment to ensuring your dining experience is safe and enjoyable, Chili's is a great option for those with gluten sensitivities.
If you are looking for more information on gluten-free options at restaurants, be sure to check out our website. We have a wide range of articles and resources available to help you navigate dining out with dietary restrictions. From chain restaurants to local spots, we've got you covered with helpful tips and suggestions. So, read on and discover new options for gluten-free dining that you can enjoy!