Pizza is undoubtedly one of the most loved foods in the world, but for those with gluten intolerance, it can be a daunting task to find a delicious gluten-free option. Fortunately, Domino's Pizza has stepped up to the plate with its range of gluten free options. In this article, we'll take a closer look at Domino's gluten-free options and what makes them stand out.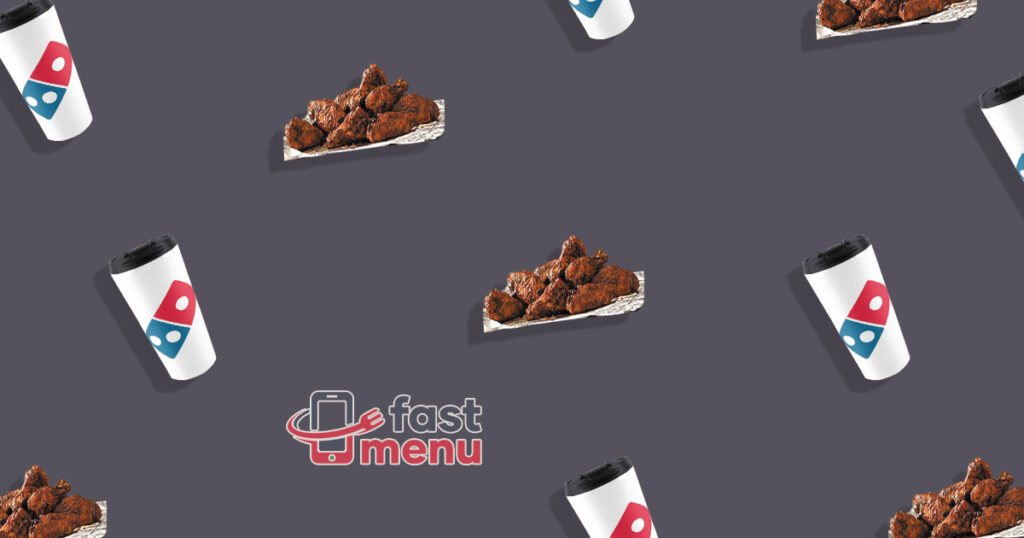 Domino's is an American multinational pizza restaurant chain with over 17,000 locations worldwide. The company is known for its commitment to providing high-quality, affordable, and convenient pizza to its customers.
In recent years, Domino's has recognized the importance of catering to customers with different dietary needs, including those with gluten intolerance, lactose intolerance, and vegetarian or vegan diets.
Gluten: What You Need to Know About This Protein
Gluten is a type of protein that is commonly found in wheat, barley, and rye. While gluten is generally safe for most people to consume, it can be harmful to individuals with certain medical conditions.
One of these conditions is celiac disease, an autoimmune disorder that causes damage to the small intestine when gluten is consumed. People with celiac disease must avoid gluten in their diets to prevent symptoms and long-term health problems.
Another condition related to gluten intolerance is non-celiac gluten sensitivity, which can cause gastrointestinal irritation in people who do not have celiac disease. Although the exact cause of non-celiac gluten sensitivity is not known, it is believed to be a distinct condition from celiac disease, as it does not cause damage to the small intestine.
It is important for individuals with celiac disease or non-celiac gluten sensitivity to avoid consuming foods that contain gluten, as even small amounts can cause symptoms and health problems. There are many gluten free alternatives available, such as gluten-free bread, pasta, and cereals, which can be easily incorporated into a balanced diet.
Domino's Gluten-Free Options
Domino's Pizza offers a range of gluten-free options, including pizza, chicken wings, salads, and sides. These gluten-free options are available at participating locations. You can check the availability of gluten-free options at your local Domino's by visiting the company's website.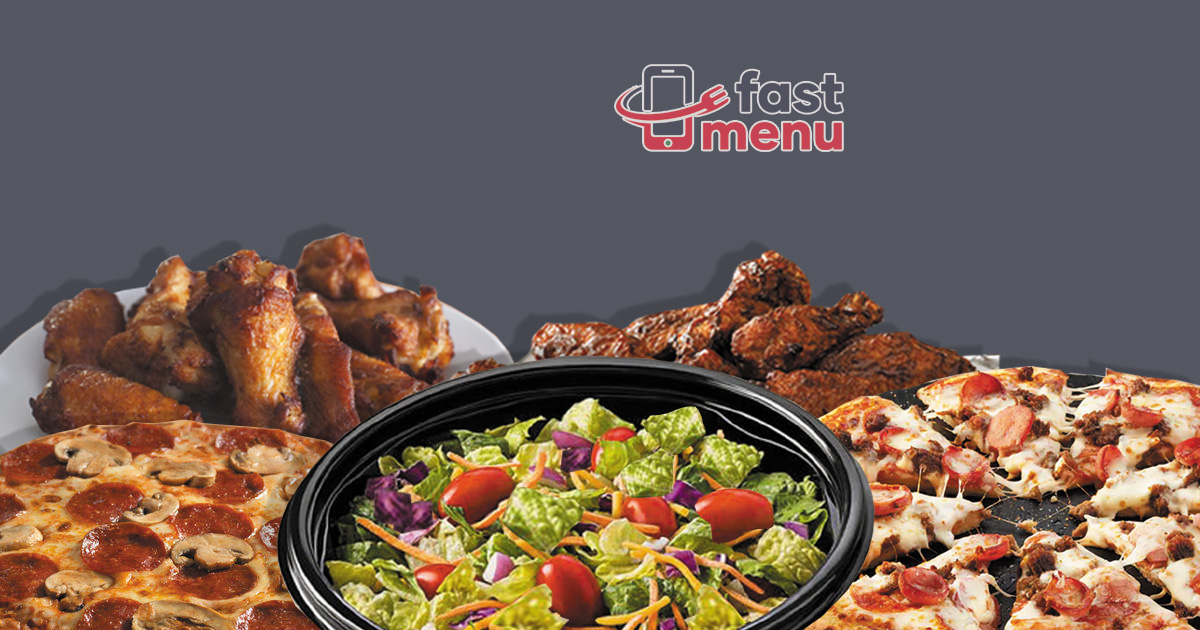 Here is the list of gluten-free options at Domino's:
Enjoy Gluten-Free Pizza with Domino's Gluten-Free Crust
Domino's offers a delicious solution for those who are looking for gluten-free pizza options. With their gluten-free crust, customers can enjoy their favorite pizza toppings without having to worry about consuming gluten. Made with a blend of rice, potato, and tapioca flour, the gluten-free crust is free from wheat, rye, and barley.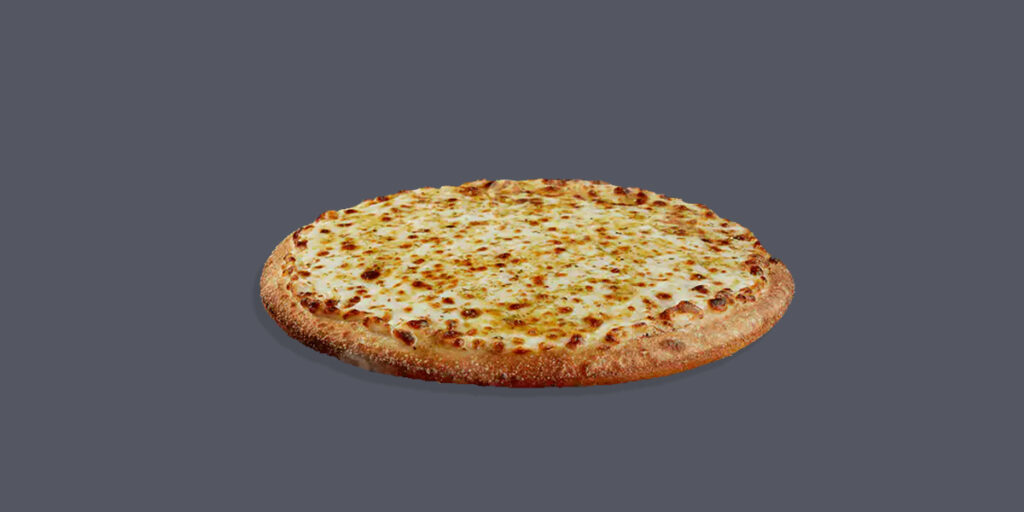 Additionally, Domino's ensures that the gluten content in the crust is less than 20 parts per million (ppm), making it suitable for those with gluten intolerance. However, while Domino's takes every precaution to prevent cross-contamination in their kitchens, they cannot guarantee that their gluten free pizzas are completely free from gluten.
Nonetheless, their commitment to honesty and transparency ensures that customers can make informed decisions about what they eat. So, if you're looking for a delicious gluten-free pizza option, be sure to try Domino's gluten-free crust.
Gluten Free Pizza Sauce
Domino's offers a range of delicious gluten-free sauces to complement their gluten-free crust, providing customers with even more options to customize their pizza.
Here is a list of gluten-free sauces at Domino's:
Garlic Parmesan White Sauce
BBQ Sauce
Robust Inspired Tomato Sauce
Hearty Marinara Sauce

Gluten-Free Pizza Toppings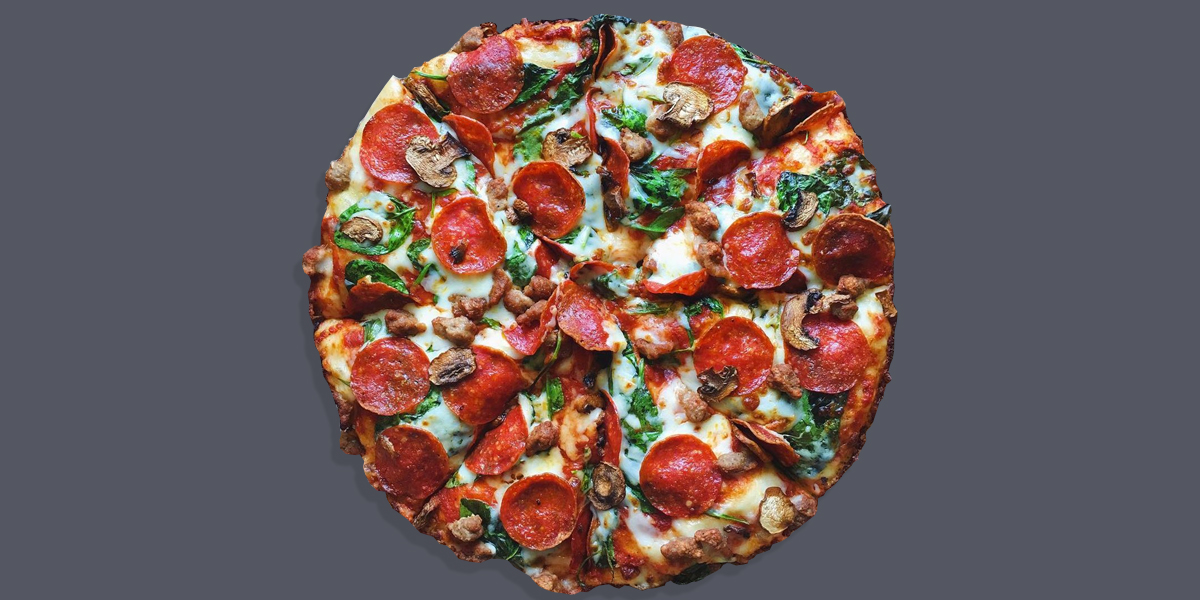 Domino's gluten-free options also include a range of delicious toppings that customers can choose from to customize their gluten-free crust pizza according to their preferences. Here are some of the toppings that are gluten-free and available at Domino's:
Anchovies
American Cheese
Bacon
Beef
Banana Peppers
Black Olives
Chorizo
Cheddar Cheese
Feta Cheese
Green Chile Peppers
Garlic
Green Olives
Green Peppers
Grilled Chicken
Hot Sauce
Ham
Jalapeno Peppers
Italian Sausage
Onions
Mushrooms
Pepperoni
Parmesan-Asiago Cheese
Philly Steak
Pepperoncini
Provolone Cheese
Pineapple
Spinach
Salami
Tomatoes
Sweet Mango Habanero
Gluten-Free Sides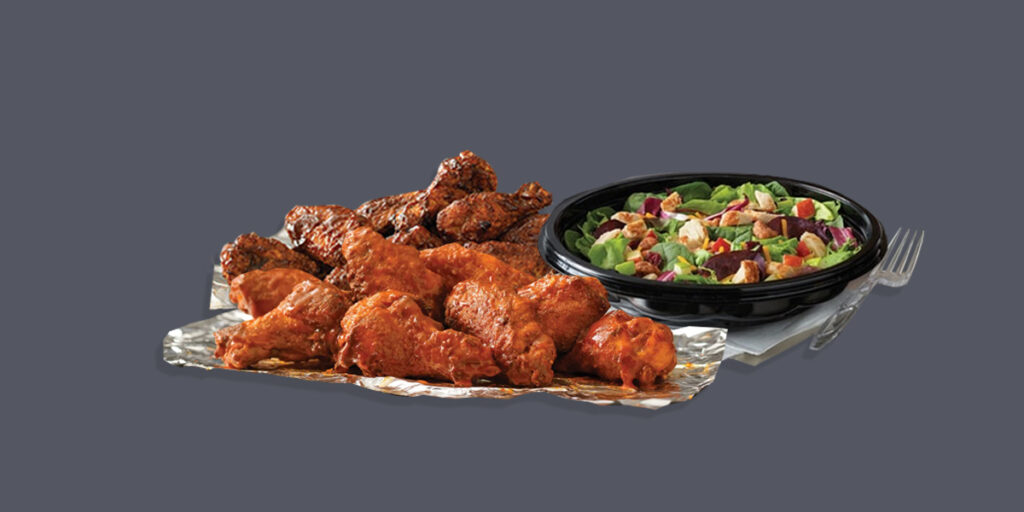 When you order a pizza, sometimes you need a side to complement it perfectly. Domino's has you covered with its selection of delicious sides. Here are a few options to consider:
Classic Garden Salad
Chicken Apple Pecan Salad
Hot Chicken Wings
Sweet Mango Habanero Chicken Wings
Plain Chicken Wings
Barbecue Chicken Wings
Roasted Red Peppers
Delicious Extras to Take Your Meal to the Next Level (Dressings & Sauces)
Sometimes you need a little something extra to make your meal just right. Domino's offers a variety of delicious extras to choose from, including:
Balsamic Dressing
Fat-Free Raspberry Dressing
Italian Dressing
Ranch Dressing
Caesar Dressing
Blue Cheese Dipping Cup
BBQ Sauce Dipping Cup
Kicker Hot Dipping Cup
Ranch Dipping Cups
Sweet Icing Dipping Cups
Sweet Mango Habanero Sauce Dipping Cups
BBQ Sauce
Blue Cheese Sauce
Garlic Dipping Sauce
Marinara Dipping Sauce
Wing Sauce (Mild, Hot, & Fire)
Garlic and Herb Shake-On
Corn Meal
Garlic Oil Blend
Oregano Blend Shake-On
Phase Oil
As you can see Domino's offers a range of gluten-free menu options for those who are looking to reduce gluten in their diet. From their gluten-free crust to their sauce options and toppings, customers have a variety of choices to customize their pizza. By communicating your dietary needs clearly, you can enjoy a delicious pizza from Domino's without compromising your health.
Benefits of a Gluten-Free Diet
A lot of people have turned to a gluten-free diet in recent years, for various reasons. There are potential benefits to going gluten-free that you should be aware of:
Relief from symptoms of gluten intolerance or celiac disease: People with celiac disease or gluten intolerance can experience digestive problems, skin issues, fatigue, and other symptoms when they consume gluten. A gluten-free diet can help alleviate these symptoms and improve overall health.
Better digestive health: Even if you don't have celiac disease or gluten intolerance, eating gluten can sometimes cause digestive discomfort. By eliminating gluten from your diet, you can improve your gut health, reduce bloating and gas, and promote regular bowel movements.
More nutrient intake: A gluten-free diet typically involves consuming more whole, unprocessed foods like fruits, vegetables, nuts, and lean proteins. These foods are often high in nutrients like fiber, vitamins, and minerals that can enhance overall health and wellness.
Improved energy levels: Some people feel more energetic and less fatigued after going gluten-free. This may be due to the fact that gluten can cause inflammation in certain individuals, leading to fatigue and other symptoms.
Weight loss: While a gluten-free diet alone is not a guaranteed weight loss solution, it can aid in weight loss when paired with a healthy lifestyle. Many gluten-free foods are naturally low in calories and fat, making them a suitable choice for those seeking to shed some pounds.
It's essential to note that a gluten-free diet isn't beneficial for everyone, and it's not advisable to start it without consulting a healthcare professional. If you're considering a gluten-free diet, it's crucial to make sure you're still getting all the necessary nutrients for optimal health.
FAQs on Domino's Gluten-Free Options
What toppings and sauces are gluten free at Domino's?
Domino's offers several gluten free toppings and sauces, including American cheese, bacon, beef, black olives, BBQ sauce, garlic, grilled chicken, Italian sausage, mushrooms, onions, pepperoni, spinach, and more. The garlic parmesan white sauce, BBQ sauce, robust inspired tomato sauce, and hearty marinara sauce are also gluten-free.
What sides and extras are gluten free at Domino's?
Domino's offers several gluten-free sides and extras, including roasted red peppers, the chicken apple pecan salad, the classic garden salad, BBQ sauce dipping cups, blue cheese sauce and dipping cups, Caesar dressing, garlic dipping sauce, ranch dressing, and dipping cups, and more.
Does Domino's offer any other dietary options?
Yes, Domino's offers several other dietary options, including vegetarian and vegan options. Customers can customize their orders to fit their dietary needs and preferences.
Does Domino's offer any gluten free desserts?
Unfortunately, Domino's does not currently offer any gluten free desserts.
Final Thoughts on Domino's Gluten-Free Options
In conclusion, Domino's offers a variety of options for customers with dietary restrictions or preferences, including their gluten-free pizza crust and a variety of toppings, sauces, sides, and extras. While Domino's cannot guarantee that their gluten free pizza crust is completely free of gluten, they do take measures to minimize the risk of cross contamination in their kitchens. With a wide range of options to choose from, customers can customize their meals to fit their dietary needs and preferences without sacrificing taste or convenience. Domino's commitment to providing options for all customers makes it a great choice for pizza lovers looking for gluten-free options.
If you are looking for more information on gluten free options at restaurants, be sure to check out our website. We have a wide range of articles and resources available to help you navigate dining out with dietary restrictions. From chain restaurants to local spots, we've got you covered with helpful tips and suggestions. So, read on and discover new options for gluten-free dining that you can enjoy!