Pizza Hut is a famous American global restaurant chain that has 17,639 locations operating worldwide, and over 6,600 Pizza Hut restaurants are located in the United States. They are one of the top competing fast-food chains today, ranking 15th for food and beverage brands all over the world. They are known for offering a wide variety of pizzas, pasta, breadsticks, and desserts. But are there Pizza Hut vegan options?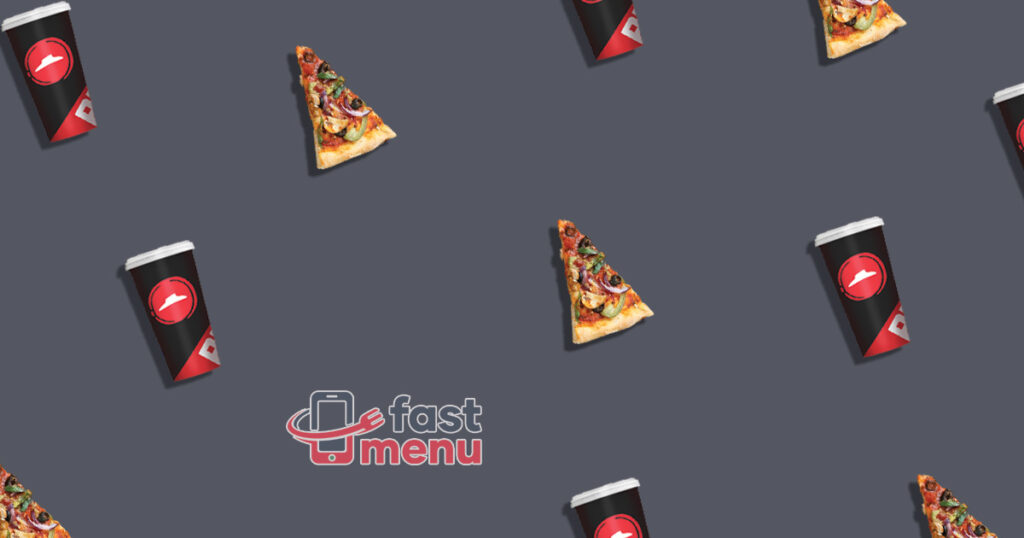 Today, the demand in the market for healthier options has been on a rise. This demand has been adopted by most fast food chains including Pizza Hut, Burger King, Taco Bell, Wendy's, and McDonald's. So, in this article, we will go through some of the vegan items you can eat at Pizza Hut and how to order them.
What is a Vegan Diet?
Veganism is a way of living that avoids animal products. Vegans do not eat or use animal products or by-products such as meat, eggs, poultry, honey, and dairy. They also don't wear or use leather, fur, wool, or silk. A vegan diet typically consists of bread, pasta, and other grains; vegetables; fruits; nuts, and beans.
A vegan diet is a plant-based, animal-free diet that has many positive benefits. For example, it can reduce the risk of cardiovascular disease, obesity, and cancer. It can also be more environmentally friendly than other diets because it uses less water and land than a typical Western diet. Veganism is linked to longer life expectancy and better quality of life for those who follow it too.
Vegan Options at Pizza Hut
Veganism is growing in popularity and it is no surprise that more and more people are looking for vegan options when they are eating out. Pizza Hut has started to introduce vegan options on its menu in order to satisfy this increased demand.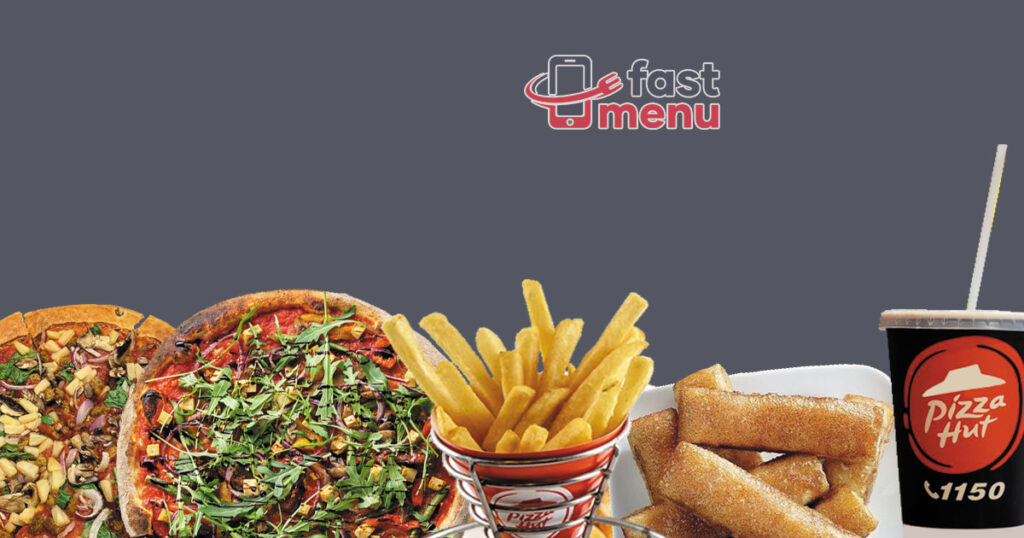 Here is a list of Pizza Hut vegan menu:
Original Pan Pizza Crust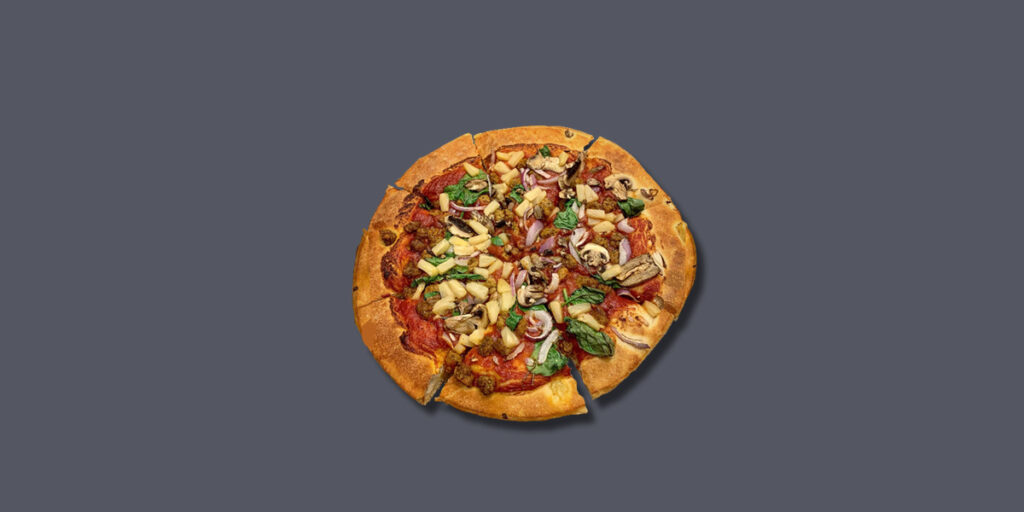 Pizza Hut's original pan pizza crust is made vegan-friendly. It has a thick, flavorful, and doughy crust. It contains vegetables, pineapples, and Jalapenos. They don't use any animal by-products in their pizza dough – so vegan customers are always welcome!
Thin N Crispy Crust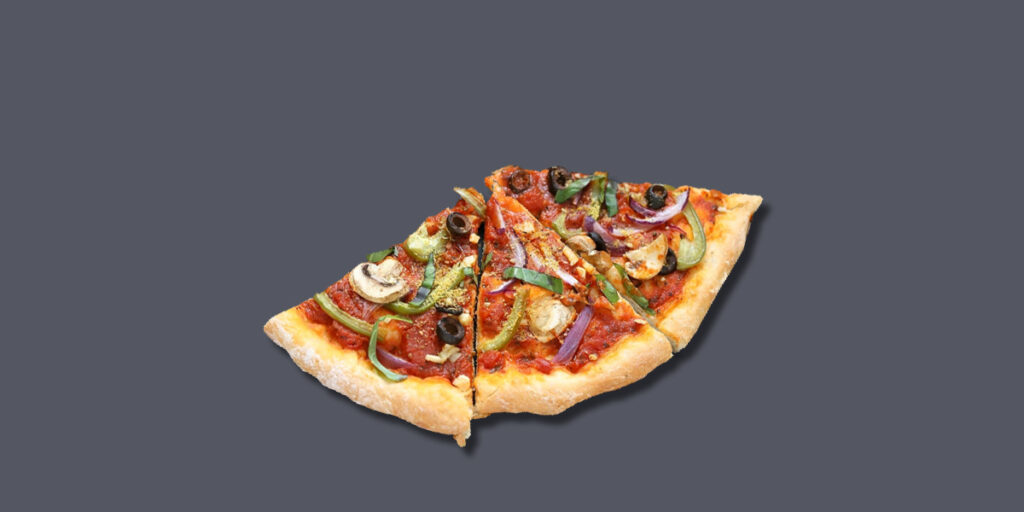 If you love your crust thin and crispy, there is also the vegan Thin 'N Crispy Crust. It has fewer carbs and is guaranteed to have all the classic flavors that you know, without compromising on taste! This thin-crust requires a simpler topping layout in order for it not to fall apart. While you may be tempted to pile on the toppings, keep in mind that the crust is much thinner than normal.
French Fries
French fries are the perfect side dish for any meal—they're a classic. For decades, Pizza Hut has been serving some of the best-tasting fries in the business. The chain's signature dish is a side of their fries with a dipping sauce. There are a variety of dipping sauces to choose from, but the most popular is their signature garlic sauce. Another great thing is that it is animal-free!
It's a simple but genius combination that has made Pizza Hut one of America's favorite places to eat. The exterior of their fries is super crispy and fried well, with plenty of pleasing crunch texture. But the inside is also cooked well and mouth-melting soft.
Cinnamon Sticks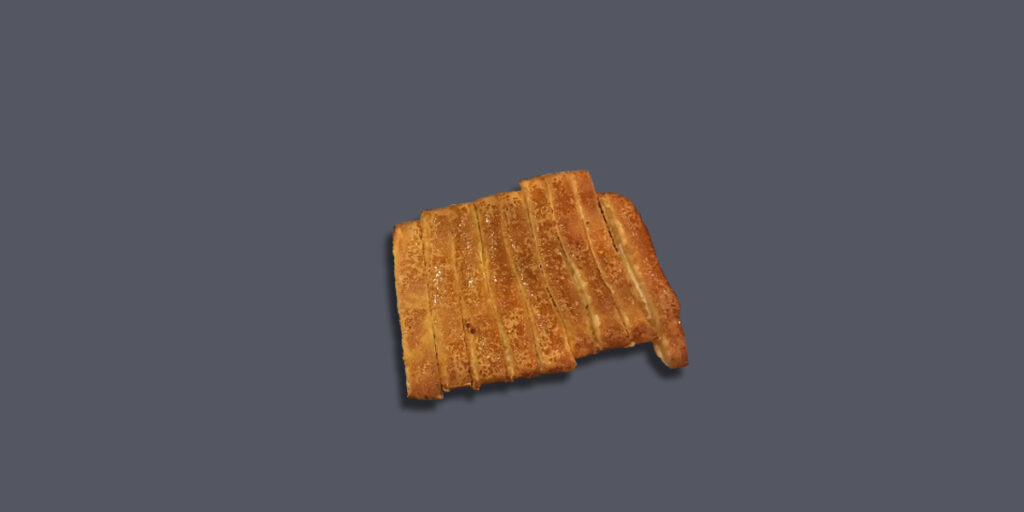 The cinnamon sticks are made of sugar, salt, water, natural flavorings (cinnamon), and yeast. Pizza Hut states on their website that their cinnamon sticks are vegan because whey and gelatin are NOT used in their production. According to the Pizza Hut website, they only use natural flavors and yeast in their production at all locations. So it appears as though these cinnamon sticks are vegan! You have to omit the icing for dipping since it is NOT vegan. Don't worry, the cinnamon stick is already sweet enough and does not need any help from the icing.
Create Your Own Vegan Pizza at Pizza Hut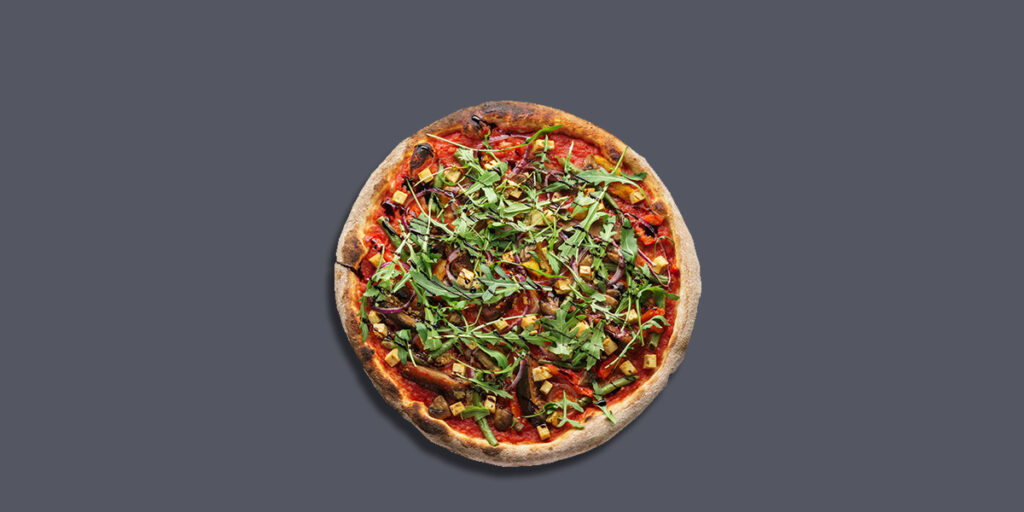 Pizza Hut is now offering a pizza made entirely from plant-based ingredients. You can create your own customized pizza with these vegan-friendly ingredients.
Choose Your Pizza Vegan Dough
Thin 'N Crispy Dough
Pan Crust
Hand-Tossed Style
P'Zone Dough
Pizza Crust Vegan Flavors
You can only choose either the No Crust Flavor or the Buttery Blend. The rest of the crust flavors contain dairy.
Cheese
Order your pizza WITHOUT the cheese.
Vegan Sauces
Buffalo Sauce
Classic Marinara
Pizza Vegan Toppings
Diced Roma Tomatoes
Mushrooms
Green Bell Peppers
Mediterranean Black Olives
Sliced Jalapeno Peppers
Red Onions
Sliced Banana Peppers
Sweet Pineapple
Beyond Meat Pizza
"The Great Beyond" contains Italian vegan sausage and then added chopped veggies, like sliced onions and sliced banana peppers. Finally, you can choose to top your specialty pizza with any of their delicious crusts; you can try a hand-tossed or thin and crispy crust.
Apparently, this was a limited edition, and there is a chance that it may not be offered again.
Pizza Hut Vegan Options FAQs
Are Pizza Hut breadsticks vegan?
The breadsticks overall are NOT vegan, however, the Breadstick dough is vegan at Pizza Hut. You can have vegan breadsticks with the pizza if you can order without Parmesan seasoning.
Does Pizza Hut offer vegan cheese on their pizzas?
The company does not offer vegan cheese for all of its items, but they do offer it for other vegan toppings listed above that you can opt for.
What are the vegan Pizza Hut crust flavors?
The only vegan option for their crust is Buttery Blend Crust. The rest including Toasted Parmesan, Garlic Buttery Blend, Parmesan/Parsley, and Hut Favorite Crust Flavor are NOT vegan.
Does Pizza Hut have vegan meat options?
Unfortunately, They don't have any plant-based meat at the moment. Way back in 2020, they released The Beyond Meat Pizza with Italian Sausage for a limited time only, made of plant-based sausage pizza toppings and vegetables. It lasted up until January 2021. In other countries, they offer Vegan Pepperoni and cheese but not yet in the US.
Are Pizza Hut Cinnamon sticks vegan?
The cinnamon sticks at Pizza Hut are vegan friendly! It is made of baked vegan-friendly dough, coated with cinnamon. However, the icing that comes with it is NOT vegan. Make sure to omit the icing upon ordering.
Final Thoughts
Overall, Pizza Hut vegan options are highly recommended. They're not only healthy but also delish. It's hard to find vegan pizzas nowadays but Pizza Hut made it easy and convenient for its vegan consumers. Hopefully, they'll bring back their Beyond Meat for more Pizza Hut vegan options to choose from. I hope you find this article helpful. Thanks for reading!
If you're on a different type of diet, don't worry! We got you covered. We have a full guide on our website that is completely free. Vegan, Keto diet, gluten-free, dairy-free, and more.