Qdoba Mexican Eats is one of the popular fast-casual restaurants in the United States that offers a wide range of Mexican cuisine, including tacos, burritos, bowls, and salads.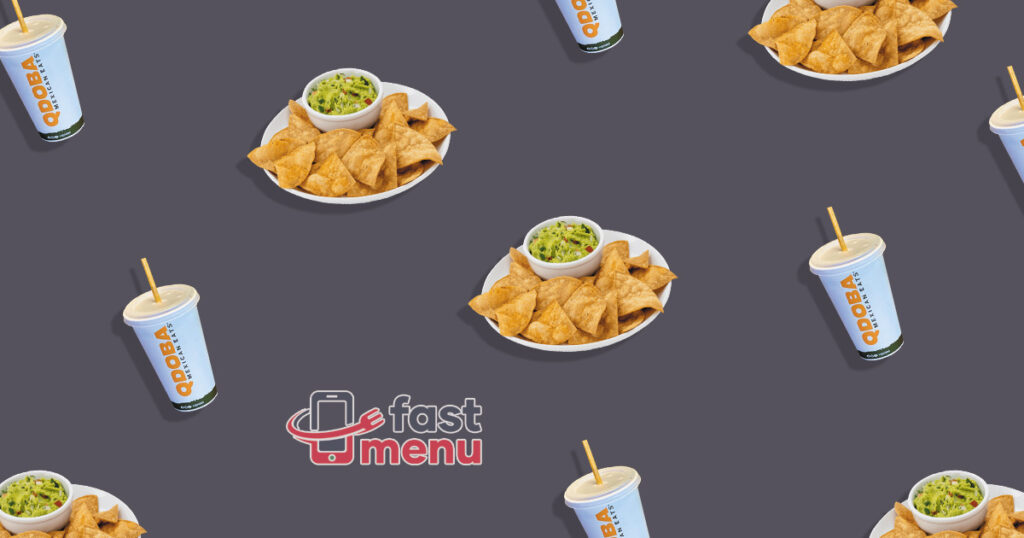 While Qdoba's menu has plenty of options for meat lovers, the chain also offers an extensive selection of plant-based options. In this article, we will explore the best Qdoba vegan options and provide you with some tips on how to make your order vegan-friendly.
What is a Vegan Diet?
A vegan diet is a type of vegetarian diet that excludes all animal products, including meat, dairy, eggs, honey, and any other animal-derived ingredients. The focus is on consuming plant-based foods such as fruits, vegetables, grains, legumes, nuts, and seeds. By avoiding animal products, this diet aims to reduce animal suffering, protect the environment, and improve their health.
For this diet, finding suitable options while eating out can be a challenge. However, at Qdoba, the search for plant-based meals is made easy with a variety of delicious vegan options available on the menu. Here is a list of vegan options at Qdoba:
Vegan Options at Qdoba (Vegan Menu 2023)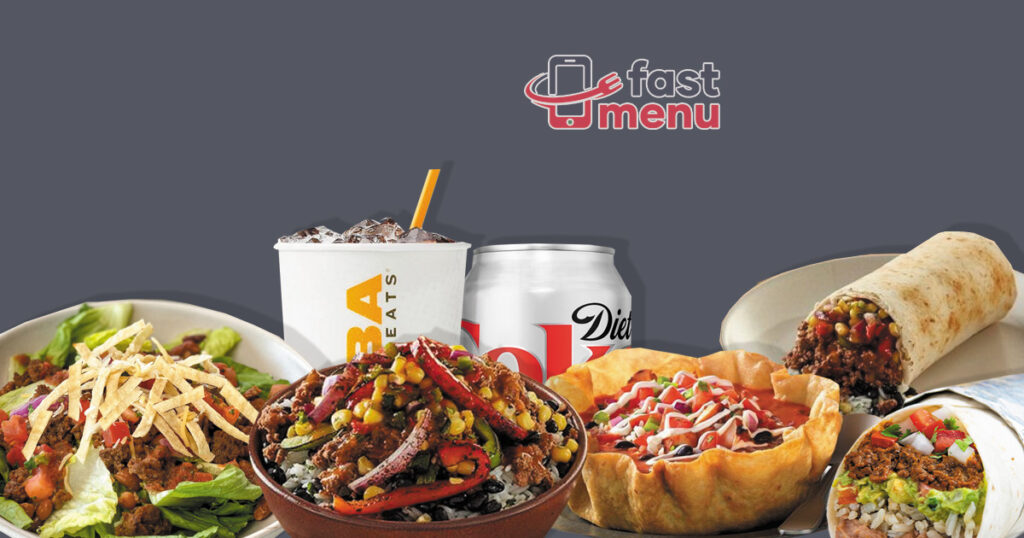 While many fast food chains are notorious for their limited vegan offerings, this Mexican restaurant stands out by offering a wide range of plant-based options that are both flavorful and satisfying.
In this section, we'll highlight some of the most popular vegan dishes at Qdoba, as well as some tips and tricks for customizing your order to make it completely plant-based.
Impossible Fajita Burrito or Bowl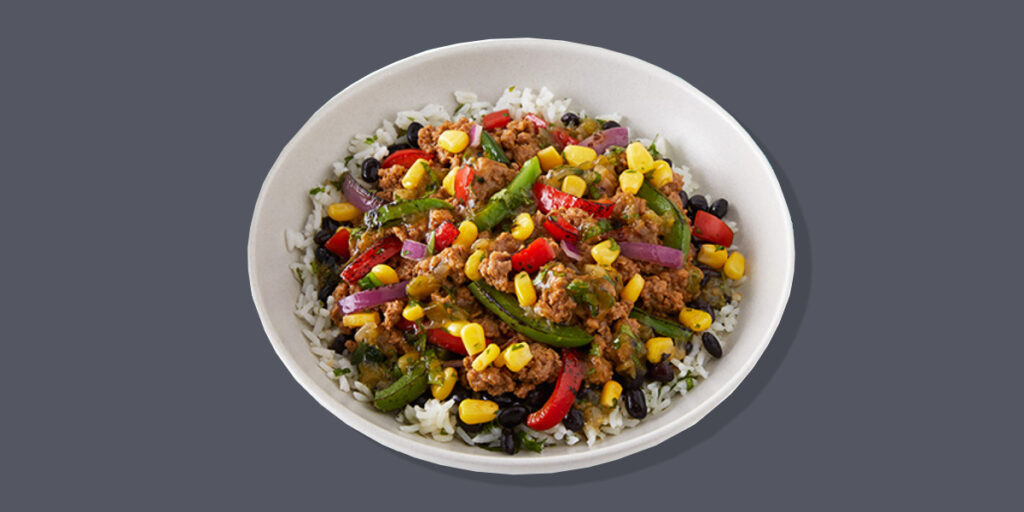 Qdoba's Impossible Fajita Bowl is a delicious vegan meal that includes cilantro lime rice, seasoned black beans, Impossible protein, bell peppers, red onion, corn salsa, and salsa verde. It's bursting with flavors and offers a satisfying and wholesome meal that's perfect for any occasion. The Impossible protein is seasoned to perfection, and the dish is a perfect balance of sweet and savory flavors.
Fajita Vegan Bowl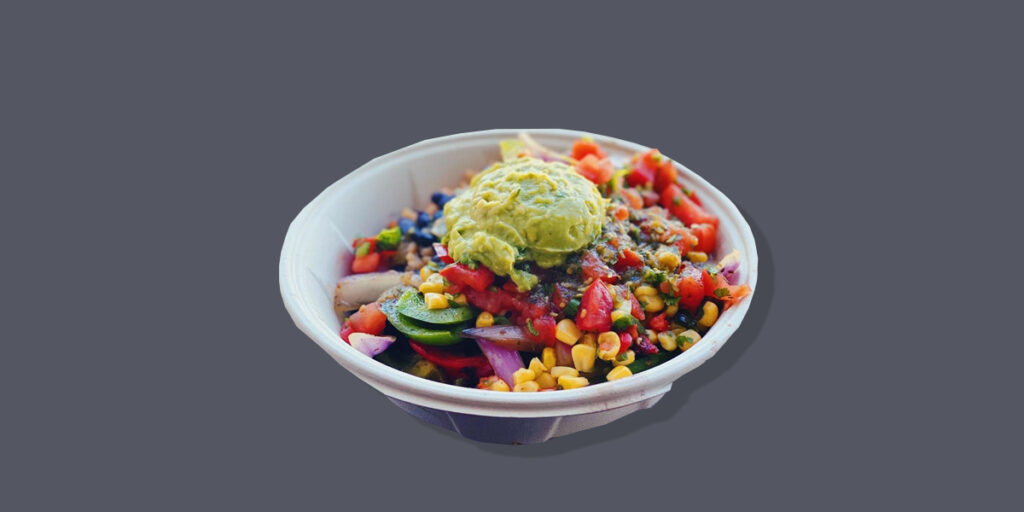 The Fajita Vegan Bowl is packed with sautéed fajita veggies, guacamole, pico de gallo, chile corn salsa, salsa verde, seasoned brown rice, and black beans. It's a satisfying and wholesome meal that's perfect for lunch or dinner. Plus, with its affordable price point, it's a great option for anyone on a budget.
Impossible Taco Salad (No Cheese)
This vegan taco salad features a combination of fresh and flavorful toppings including pico de gallo, roasted tomato salsa, and crunchy tortilla strips. This salad at Qdoba is a perfect balance of textures and tastes, an excellent choice for anyone seeking a healthy and satisfying meal that doesn't compromise on flavor. Unfortunately, they don't have vegan cheese, so you have to omit the cheese upon ordering.
Tortilla Soup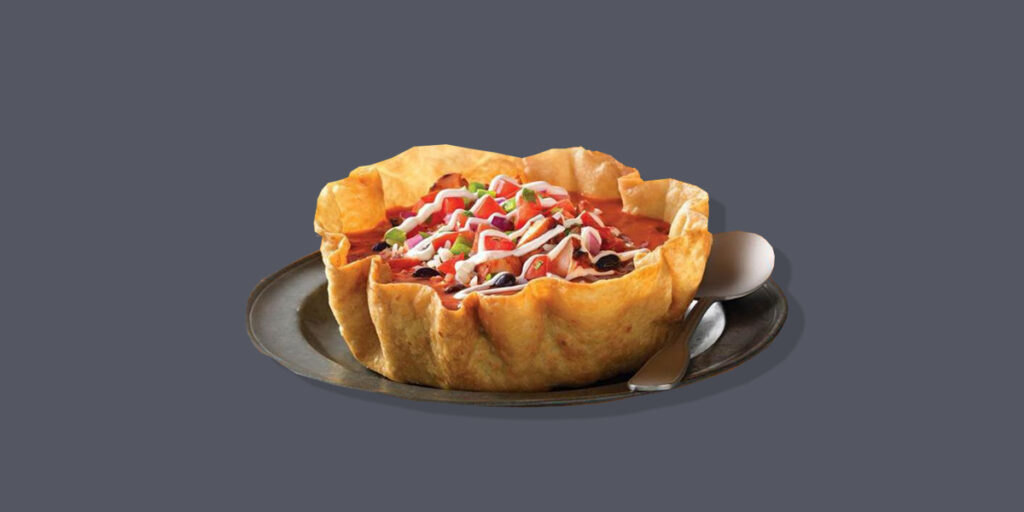 If you're in the mood for a warm and comforting meal, Qdoba's Tortilla Soup is the perfect choice for you. As a vegan-friendly option, this soup can be customized to suit your dietary preferences. You'll have the choice of selecting either Plant-Based Impossible or Veggie as your protein source, with the Veggie option being more affordable. The soup is also packed with flavorful ingredients including juicy tomatoes, crispy bell peppers, aromatic garlic and onions, and zesty jalapenos.
Chips With Salsa or Guac
Made with soybean oil instead of animal lard, Qdoba's crispy chips are a 100% vegan option that's perfect for those seeking a satisfying and tasty snack. The chips are seasoned with a zesty blend of lime and salt and can be paired with either fresh salsa or delicious guacamole, both of which are completely vegan-friendly. The guacamole does come at a slightly higher cost, but the rich and creamy texture is well worth the extra expense.
Build Your Own Entree
If the meals above aren't quite hitting the spot for you, you'll have the freedom to design your own meal from a variety of delicious and plant-based ingredients.
Tortillas:
Soft Corn Tortillas
Crunchy Tortilla Shell
Crispy Taco Shell
Flour Tortilla
Whole Wheat Flour Tortillas
Rice and Potatoes:
Seasoned Brown Rice
Cilantro Lime Rice
Seasoned Potatoes
Beans and Vegan Meat Protein:
Pinto Beans
Black Beans
Impossible Protein (Plant-Based)
Extras:
Chile Corn Salsa
Vegan Fajita Veggies
Chopped Cilantro
Habanero Salsa
Lettuce
Hand Smashed Guac
Pickled Jalapenos
Red Onion
Pico de Gallo
Romaine Lettuce
Roasted Tomato Salsa
Salsa Verde
Salsa Roja
Vegan Drinks
Here is a list of vegan drinks at Qdoba:
Coca-Cola
Diet Coke
Cherry Coca-Cola
Barq's Root Beer
Coca-Cola Zero
Hi-C Flashin Fruit Punch
Mello Yello
Fanta Orange
POWERade Mountain Berry Blast
Minute Maid Lemonade
Minute Maid Light Lemonade
Sprite
Gold Peak Teas
Dasani Water
Honest Tea
Jarritos Soda
Mexican Coca-Cola or Sprite
Vitamin Water
Simply Orange Juice
Minute Maid Kid's Apple Juice Box
It's important to note that these items may vary from location to location. Make sure to double-check your local Qdoba website menu before visiting one.
Benefits of a Plant-Based Diet
A vegan diet has numerous health benefits that make it a popular choice for many people. Here are some of the benefits of following this diet:
Lower risk of chronic diseases: Studies show that a plant-based diet can help reduce the risk of chronic diseases such as heart disease, type 2 diabetes, and certain types of cancer. This is because a plant-based diet is rich in fiber, vitamins, minerals, and antioxidants that can help protect the body against diseases.
Better digestion: A plant-based diet is rich in fiber, which helps promote healthy digestion and prevent constipation.
Weight loss: Many people choose a plant-based diet as a way to lose weight, as it is typically lower in calories and saturated fat than a diet that includes meat and dairy products.
Improved energy levels: It can also help improve energy levels and reduce fatigue, as plant-based foods are generally easier to digest and provide a steady source of energy.
Environmental benefits: It is also beneficial for the environment, as it reduces greenhouse gas emissions and the use of resources such as water and land.
It is important to ensure that the diet is well-planned to ensure adequate intake of all necessary nutrients, including protein, iron, calcium, and vitamin B12. Consulting with a registered dietitian can help ensure that a vegan diet is healthy and nutritionally balanced.
Qdoba Vegan Options FAQs
Are Qdoba's beans vegan?
Yes! Both the black beans and the pinto beans are vegan-friendly. Perfect for plant-based diet customers, you can add extra toppings and have them served in a bowl or burrito.
Is Qdoba's rice vegan?
Yes, the cilantro lime rice is completely vegan at Qdoba.
Can I get a vegan burrito at Qdoba?
Yes, you can! Simply order your burrito with a tortilla and fill it with any of the vegan ingredients listed in this guide.
Is the Impossible protein vegan at Qdoba?
Yes, the Impossible meat protein is vegan! It's a great option for anyone looking for a plant-based protein source. A great addition to several vegan meals to make it more filling.
How can I customize my order at Qdoba to make it vegan?
Eating vegan at Qdoba, you have the option to customize your order, like asking for no meat, cheese, sour cream, or any other animal-containing ingredients. You can also add extra vegan-friendly ingredients, such as guacamole or corn salsa. You can also build your own entree.
Is a vegan diet healthy?
Yes, a vegan diet can be very healthy! It can be high in fiber, vitamins, and minerals, and can help reduce the risk of certain diseases. However, it's important to make sure you're getting enough protein, iron, and other essential nutrients. Consulting a registered dietitian can help ensure you're getting all the nutrients you need.
Is it easy to get enough protein on a vegan diet?
Yes, it is absolutely possible to get enough protein on this diet. Many plant-based foods are high in protein, such as legumes (beans, lentils, chickpeas), tofu, tempeh, nuts, and seeds. It is important to include a variety of these foods in your diet to ensure you are getting enough protein. At Qdoba, you have impossible protein that's vegan.
Do I need to take supplements on a vegan diet?
It is recommended that vegans supplement with vitamin B12, as it is primarily found in animal products. It is also important to ensure you are getting enough calcium, iron, and omega-3 fatty acids, which can be more challenging on a diet. However, if you eat a well-rounded and varied plant-based diet, you may not need to take additional supplements.
Final Thoughts on Qdoba Vegan Options
In conclusion, Qdoba offers a variety of delicious vegan options that cater to different tastes and preferences. From burrito bowls to salads and soups, their items are made with fresh ingredients and packed with flavors. The customization option also allows for endless possibilities for vegans to create their own perfect meals.
Moreover, Qdoba's commitment to using plant-based proteins and plant-based ingredients makes it a standout option for those following a plant-based diet. The availability of plant-based options at a fast-casual restaurant like Qdoba also showcases a shift towards accommodating diverse dietary preferences and needs.
Overall, Qdoba is a great option for vegans who want to enjoy tasty and filling meals while on the go. With its diverse menu and customization options, vegans can rest assured that they can find a satisfying meal at Qdoba.