Subway is a famous fast-food chain that specializes in sandwiches and salads. Founded in 1965, it is one of the largest fast-food chains in the world, with over 41,000 locations in more than 100 countries.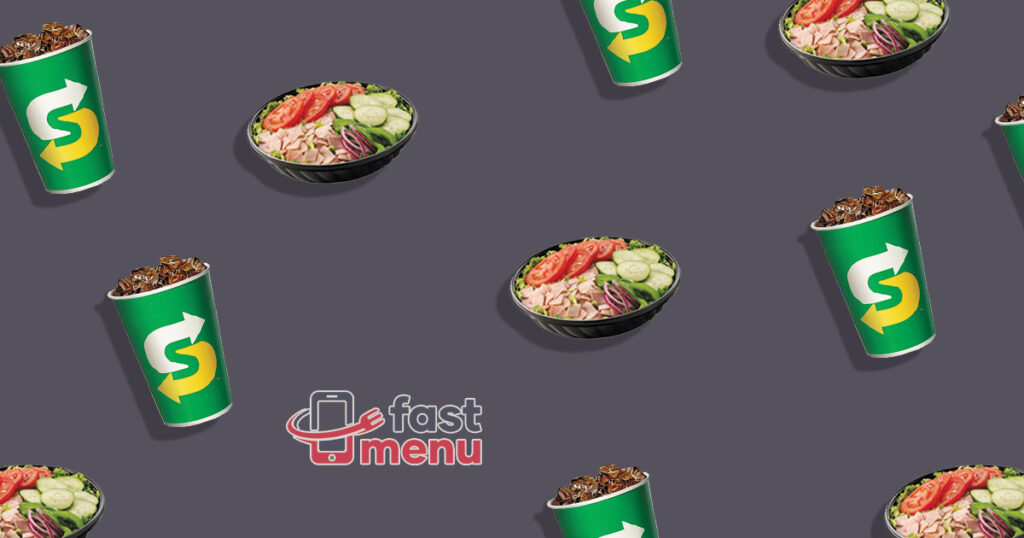 In recent years, Subway has made a significant effort to cater to the needs of customers with dietary restrictions. Subway gluten-free options are available to customers in the United States and Canada. Customers can choose from a variety of sandwiches using gluten-free bread, salads, bowls, and more!
In addition to gluten-free options, they also offer options for customers who are vegetarian, vegan or have a dairy or soy allergy. They also have an allergen menu available on their website, which lists all the ingredients used in their sandwiches, salads, and other items.
What is Gluten?
Gluten is a protein that can be found in Wheat, barley, and rye. It is commonly used in giving dough its elastic texture and aiding in its rise, it serves as a binding agent. In addition to being present in many baked goods and processed foods like sauces, soups, and gravies, it gives bread its chewy texture.
Gluten can harm the small intestine in some people with celiac disease, an autoimmune condition, and stop them from absorbing nutrients from food. Additionally, some people are sensitive to gluten, which can cause symptoms resembling celiac disease without intestinal damage.
Subway Gluten-Free Options
Eating out can be a challenge for those with celiac disease or gluten sensitivity, but many fast-food chains, including Subway, now offer gluten-free options.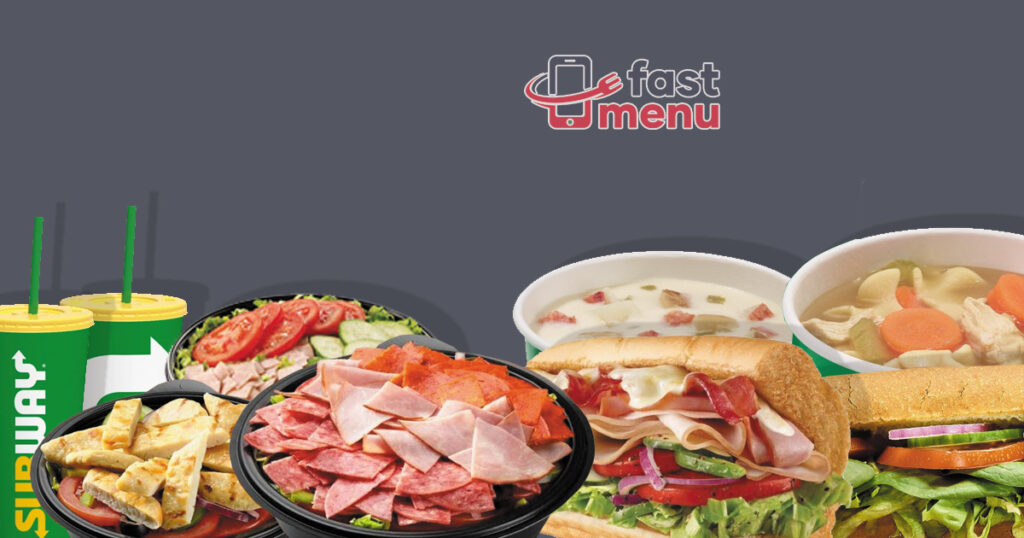 Here is a list of gluten-free options at Subway:
Gluten-Free Bread
Breakfast Items
Fresh Melts
Gluten-Free Subs
Salads
Protein Bowls
Condiments and Extras
Soup
Drinks
Note: These gluten-free menu items are gluten-free according to their official allergen guide. Some items may only be available in select Subway locations. Make sure to visit your local Subway menu before visiting the restaurant.
Gluten-Free Bread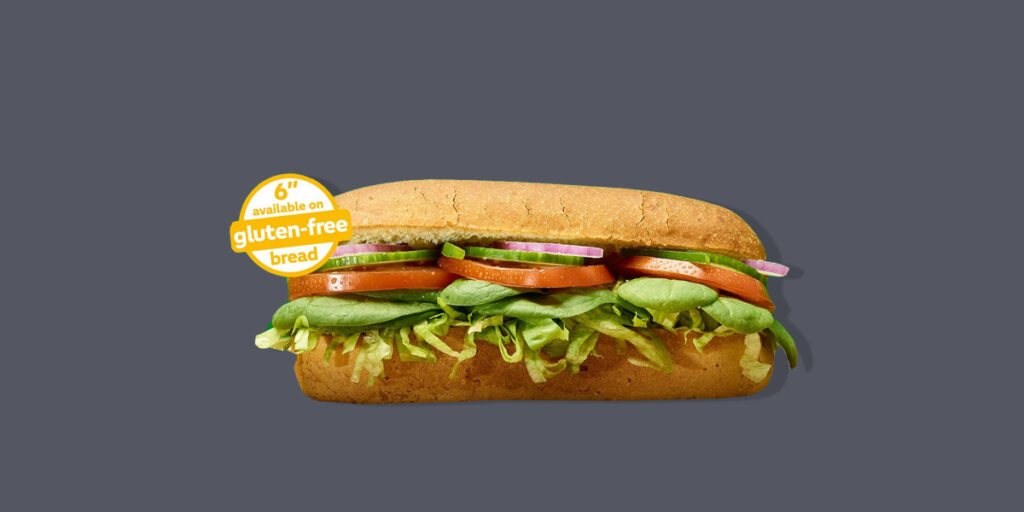 Some Subway locations offer gluten-free bread as an option. This bread is produced in a facility that is specifically dedicated to producing gluten-free products and is shipped to the restaurants already packaged. Unlike Subway's regular bread, it is not baked on-site and is only available in the 6-inch size.
It is made from a blend of rice flour, tapioca starch, and potato starch. It is free from gluten, soy, dairy, and nuts making it suitable for customers with multiple food allergies.
Gluten Free Breakfast Items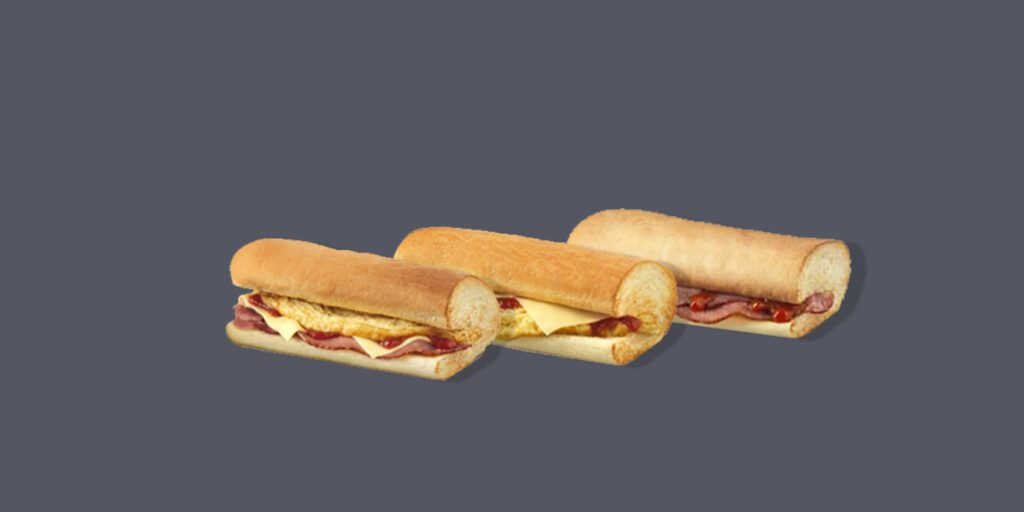 The chain also offers a variety of breakfast items that can be made using their gluten-free bread. Their breakfast gluten free options include:
Bacon, Egg, and Cheese
Black Forest Ham, Egg, and Cheese
Egg and Cheese
Steak, Egg, and Cheese
Subway Sandwich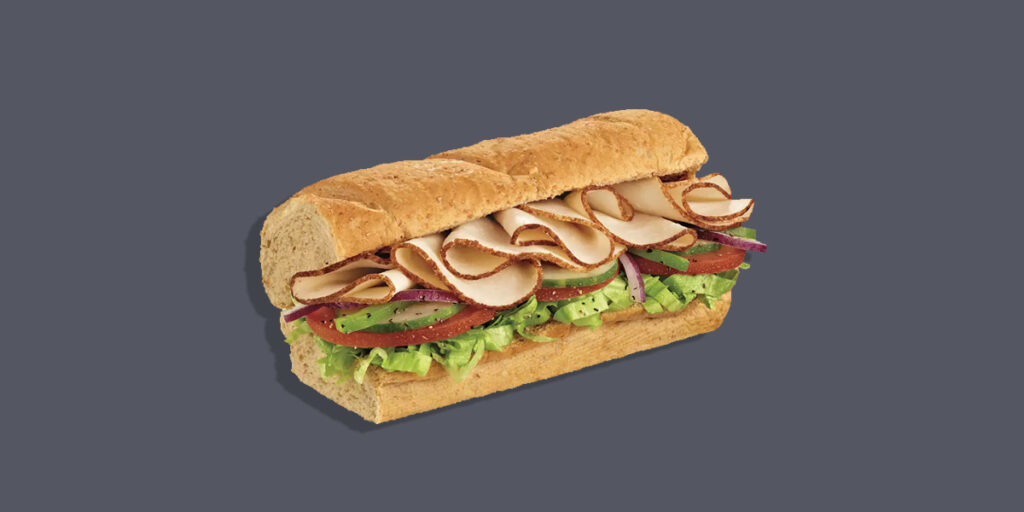 Subway's gluten-free subs are a delicious and satisfying way to enjoy a sandwich while following a diet. Customers can customize their subs by choosing from a variety of gluten-free meats, cheeses, and veggies.
Here is a list of their gluten-free subs:
Buffalo Chicken
Chicken and Bacon Ranch
Cold Cut Combo
Ham (Black Forest)
Italian BMT
Oven Roasted Chicken with Chicken Strips
Roast Beef
Tuna
Turkey Breast
Turkey Breast and Ham
Spicy Italian
Subway Club
Veggie Delight
Gluten-free Fresh Melts at Subway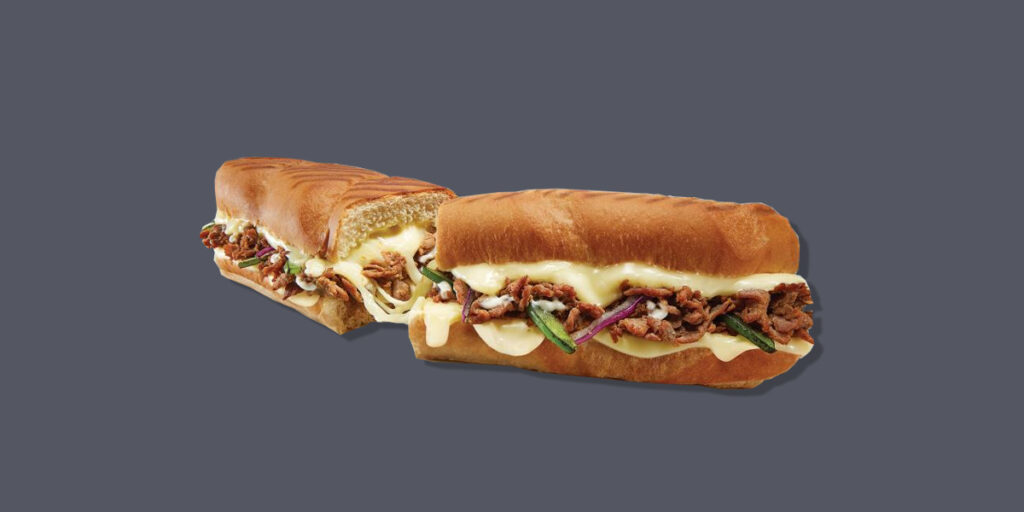 Subway's Fresh Melts are the perfect option for those looking for a delicious and healthy sandwich. With fresh ingredients like meats, lettuce, tomatoes, and cheese, all in gluten-free bread, this sandwich is sure to please even the pickiest eaters.
Ham & Cheese Melt
Meatball Marinara Melt
Spicy Italian Melt
Tuna Melt
Buffalo Chicken Melt
Italian BMT Melt
Oven Roasted Turkey Melt
Steak and Cheese Melt
Subway Gluten Free Salads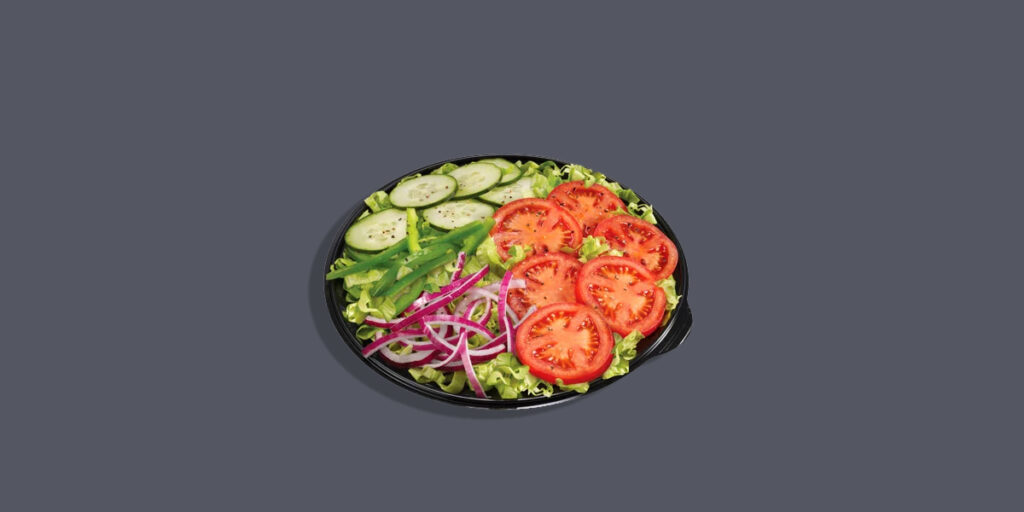 Subway's gluten-free salad options are a delicious and fresh way to incorporate more nutrients and variety into your diet. The salads at Subway are made with a variety of greens like lettuce, spinach, and arugula, and are topped with fresh vegetables like cucumbers, peppers, and onions.
These options include:
Buffalo Chicken Salad
Chicken & Bacon Ranch Salad
Cold Cut Combo Salad
Black Forest Ham Salad
Italian BMT Salad
Oven Roasted Chicken Salad
Roast Beef Salad
Tuna Salad
Turkey Breast Salad
Turkey Breast & Ham Salad
Spicy Italian Salad
Subway Club Salad
Steak & Cheese Salad
Veggie Delite Salad
Protein Bowls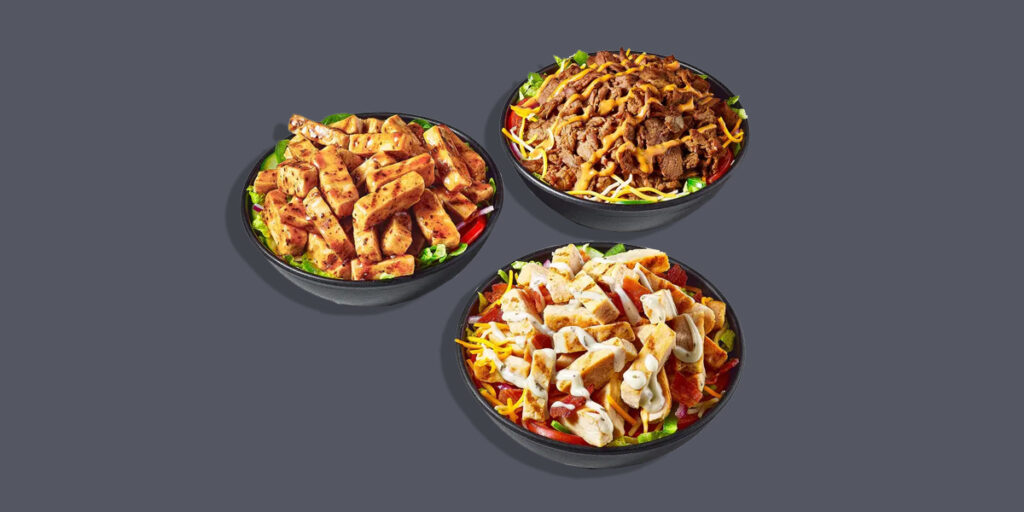 Another option you can get at Subway is their protein bowls. With their protein bowls, you can enjoy a delicious, meaty, and satisfying meal without having to sacrifice flavor or variety.
Black Forest Ham Protein Bowl
Chicken & Bacon Ranch Protein Bowl
Cold Cut Combo Protein Bowl
Italian BMT Protein Bowl
Oven Roasted Chicken Protein Bowl
Spicy Italian Protein Bowl
Steak & Cheese Protein Bowl
Tuna Protein Bowl
Turkey Breast Protein Bowl
Soups
Drinks
1% Low Fat Milk
Vitaminwater XXX
Dasani Water
Honest Kids Super Fruit Punch
Simply Orange
Gatorade Cool Blue
Coca-Cola
Diet Coke
Sprite
Hubert's Lemonade
Regular Coffee
How to Order a Gluten-Free Sub at Subway
One of the advantages of Subway is how simple and effortless it is to personalize your sandwich. Here's a guide on how to order a gluten-free sub at Subway.
Selecting a Bread
The first step in ordering a gluten-free sub at Subway is to select a bread that is gluten-free. Subway offers a gluten-free bread option that is made with a blend of ancient grains, such as quinoa, amaranth, and millet. The bread is also free from artificial preservatives and colors. To ensure that your bread is gluten-free, ask the sandwich artist to put on new gloves before handling it.
Choosing Fillings
The next step is to choose your fillings. The majority of their fillings are gluten-free. Be sure to avoid any fillings that contain gluten, such as the meatball marinara and the teriyaki glaze. You can also ask the sandwich artist to use a new knife to avoid cross-contamination.
Meats:
Bacon Strips
Grilled Chicken
Plain Chicken Strips
Cold Cut Combo Meats
Egg Omelet Patty
Black Forest Ham
Italian BMT Meats
Pepperoni
Roast Beef
Rotisserie-Style Chicken
Salami
Breakfast Sausage
Steak
Tuna Without Dressing
Turkey Breast
Veggie Patty
Cheeses:
American Cheese
BelGiosio Fresh Mozzarella
Monterey Shredded Cheese Blend
Parmesan
Pepperjack
Provolone
Vegetables:
Banana Peppers
Black Olive
Cucumbers
Green Peppers
Jalapeno Pepper Slice
Lettuce
Onions
Pickles
Smashed Avocado
Spinach
Tomatoes
Sauce and Condiments
Finally, choose your sauce and condiments. Subway gluten-free options for sauces and condiments includes:
Buffalo Sauce
Caesar Sauce
Chipotle Southwest Sauce
Honey Mustard Sauce
Light Mayonnaise
Regular Mayonnaise
Mustard (Yellow and Deli Brown)
MVP Parmesan Vinaigrette
Oil
Peppercorn Sauce
Ranch Sauce
Red Wine Vinaigrette
Sweet Onion Sauce (Contains Poppy Seeds)
Subway locations can vary greatly in the items they offer, so it is important to be aware of what each location offers. It's always a good idea to check with your local restaurant before making an order.
Furthermore, some locations may offer special discounts or promotions on certain days or times of the week that other locations might not have. You might as well sign up for our free lunch program since we're talking about promotions!
Taking advantage of these promotions can help you save money on your next meal. With so much variety, it's easy to find something delicious and enjoyable at any location.
Frequently Asked Questions
Does Subway offer gluten-free bread?
Yes, Subway offers a gluten-free bread option that is made with a blend of ancient grains, such as quinoa, amaranth, and millet. The bread is also free from artificial preservatives and colors.
Are Subway's meats, cheeses, and vegetables gluten-free?
Most of Subway's meats, cheeses, and vegetables are gluten-free. However, it's always a good idea to double check with the sandwich artist or refer to Subway's allergen information on their website.
Can I request new utensils and gloves to prevent cross-contamination when ordering a gluten-free sub at Subway?
Yes, you can definitely request new utensils and gloves to prevent cross-contamination when ordering a gluten-free sub at Subway. Most Subway employees should be aware of this and can accommodate your needs.
Is there any allergen information available on Subway's website?
Yes, Subway provides allergen information on its website. You can find a list of ingredients and allergens for each menu item, including gluten.
Subway Gluten-Free Options Conclusion
Overall, Subway is a great fast food option for those with gluten sensitivities or celiac disease. They offer a gluten-free bread option, meats, cheeses, vegetables, toppings, and sauces are all gluten-free. Subway also provides allergen information on its website and is pretty serious when it comes to preventing cross-contamination. With all these factors, ordering a gluten-free sub at Subway is easy and convenient. The sandwich artist will be happy to assist you with your gluten-free needs.