Gluten-free food items are becoming hugely popular. With so many people trying to avoid celiac disease and other bad symptoms, there is no surprise that a gluten-free lifestyle is becoming more and more popular. But what about fast food chains? Can you order Bojangles Gluten-Free options? Don't worry! Bojangles is one of the most well-known fast-food chains that offer gluten-free options.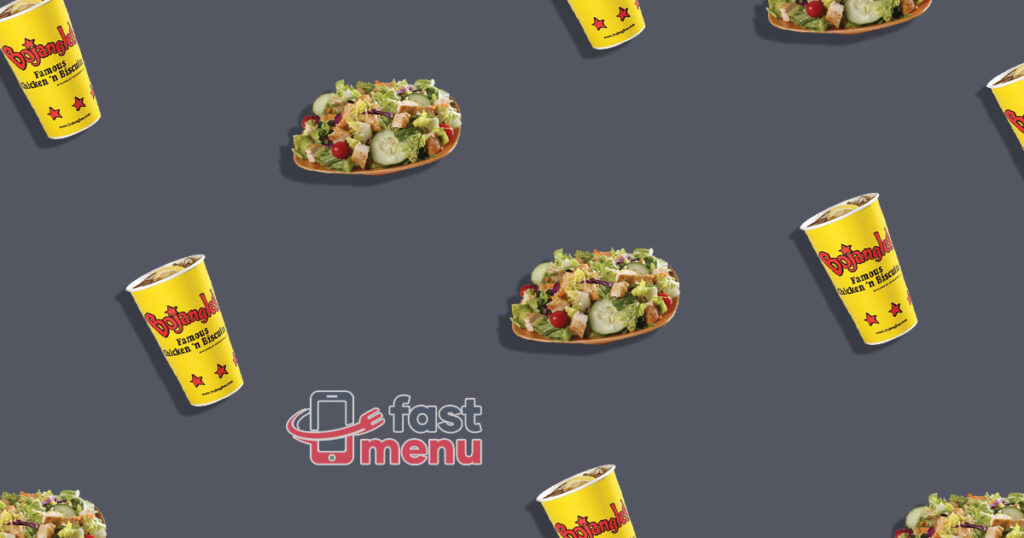 Bojangles OpCo, LLC is an American fast-food chain that is known for serving buttermilk biscuits and Cajun-style fried chicken. In 1977, Bojangles was founded by Jack Fulk and Richard Thomas. In 2023, Bojangles has over 790 locations that serve the southeastern US.
What is Gluten?
Before we go on their gluten-free options list, let's first understand why gluten should be avoided.
Gluten is a protein that is found in wheat, rye, and barley. It helps make dough elastic or chewy (which is why it's often used in bread). People who are allergic to gluten may not be able to digest products with gluten, like fried chicken and other breaded items at Bojangles.
The human body doesn't produce enough enzymes to break down gluten-containing protein into small amino acids. If the body can't absorb it, this triggers a chain reaction of inflammation and damage to cells in the body. The symptoms include diarrhea, bloating, fatigue, joint pain, brain fog, or headaches.
Bojangles Gluten-Free Menu
For individuals following a gluten-free diet, it is a huge relief that many fast food restaurants now offer them.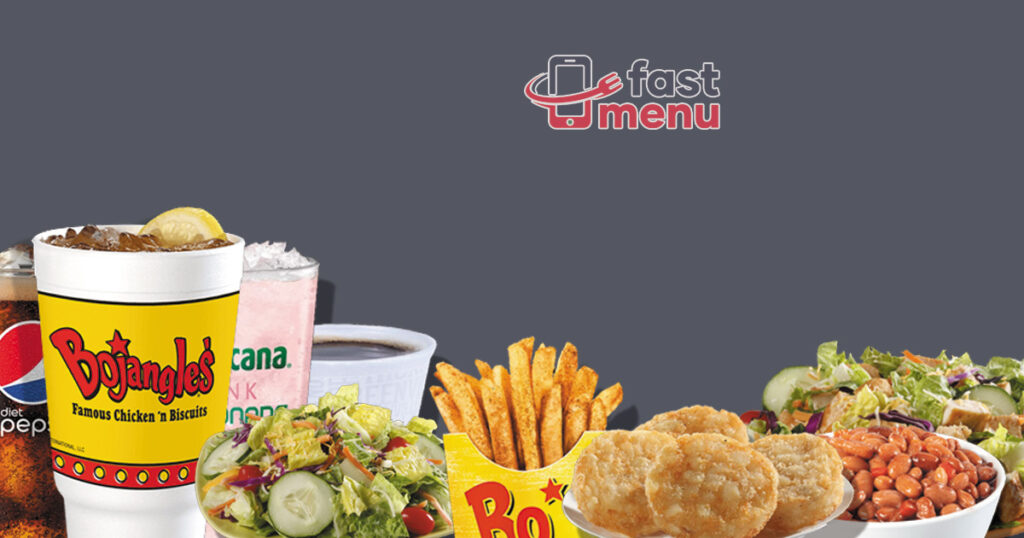 We've compiled all the Bojangles gluten-free options. All the items that we list below don't contain gluten according to their Allergen Menu.
These items may be gluten-free, however, they are still prepared in the same kitchen as other glutenous items. There is still a risk of cross-contamination, so please keep that in mind!
Without further ado, here is a list of their items:
Salads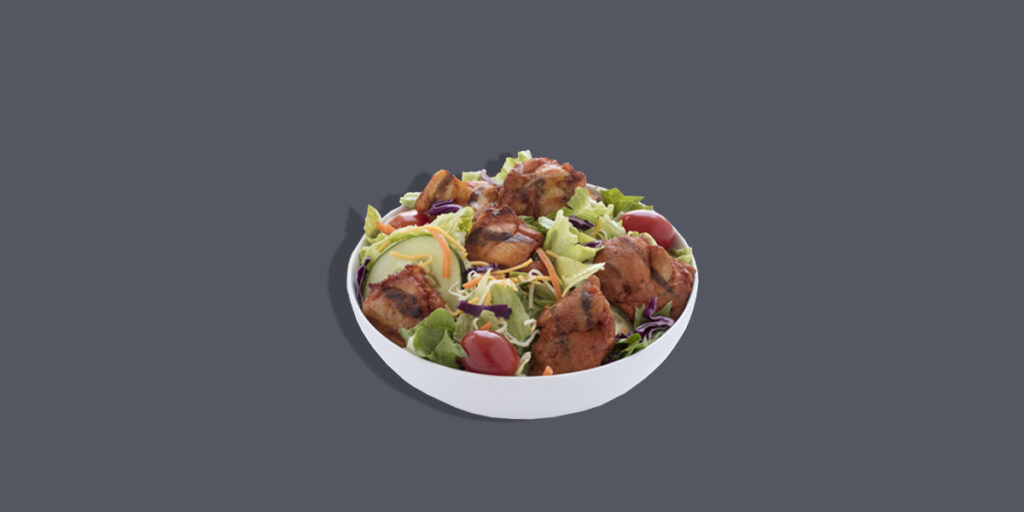 If you want a light and delicious then Salads are a great option. Bojangles offers gluten-free salads such as:
Roasted Chicken Bites Salad
Grilled Chicken Salad
Garden Salad
You can pair it with their gluten-free dressings. Bojangles uses Ken's brand for all of its dressings. This includes:
Buttermilk Ranch Dressing
Fat-Free Italian Dressing
Blue Cheese Dressing
Honey Dijon Dressing
You can also add these gluten-free toppings and extras:
American Cheese
Pimento Cheese
Egg
Roasted Chicken Bites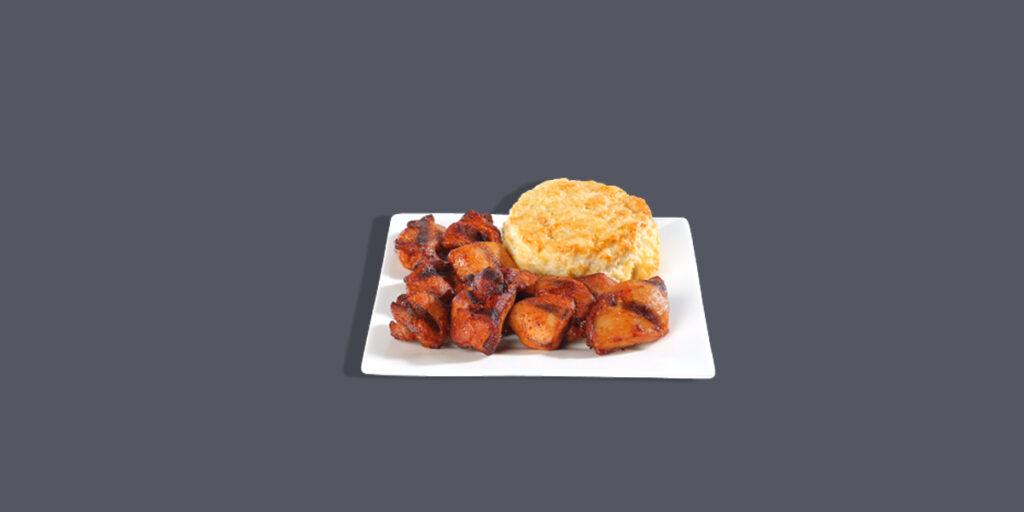 If you are looking for a satisfying meal, Bojangles' roasted chicken bites are a great choice. They're delicious and free of gluten so those of us on restricted diets can still enjoy them.
Sides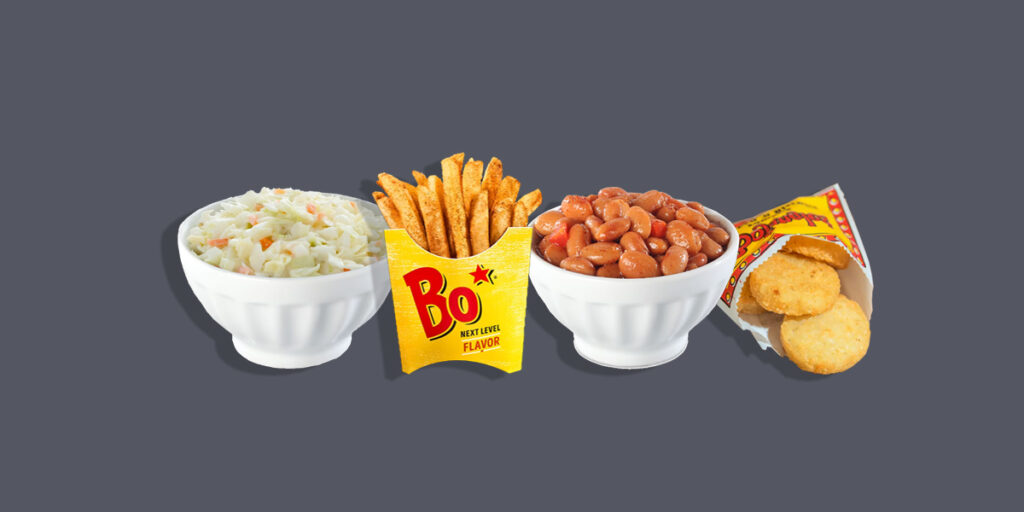 Bojangles has a few delicious side (fixin) dishes available, so you can fill up on them while you wait for your meal. These sides include:
Bo Tato Rounds
Cole Slaw
Bojangles Cajun Pintos
Seasoned Fries
Sauces
These are your gluten-free sauce options:
BBQ Sauce
Honey Mustard Sauce
Bo's Special Sauce
Ranch Sauce
Drinks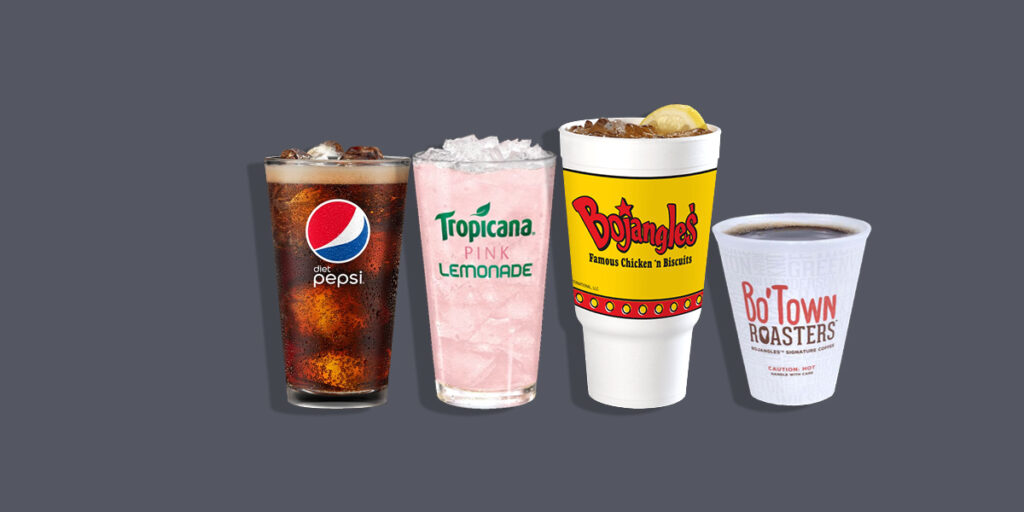 Since gluten is commonly found in food then most drinks are typically safe and gluten-free by default. Bojangles' refreshing and gluten-free drinks include:
Bottled Water
Coffee
Cheerwine
Diet Pepsi
Diet Mountain Dew
Chocolate Milk
Milk
Dr. Pepper
Mirinda Strawberry
Sierra Mist
Mug Root Beer
Mountain Dew
Simply Orange
Pepsi
Southern Shock
Tropicana Lemonade
Tropicana Fruit Punch
Tropicana Twister Soda
Tropicana Pink Lemonade
Unsweetened Tea (Hot/Iced)
Sweet Tea (Hot/Iced)
These items are your best options if you're on a gluten-free diet. Even though they are gluten-free, there's still a risk of cross-contamination. Always tell them upon ordering that you are gluten-intolerant so that they'll take precautions in preparing your food.
Things to Avoid at Bojangles
As we can see, Bojangles only offers a few gluten-free options because most of its items contain gluten. Here are the gluten-containing items and also tips when you are on a gluten-free diet.
You have to avoid all sandwiches, desserts (sweet items), and biscuits. Also, all of their chicken items are breaded and contain gluten. Roasted Chicken Bites is the only gluten-free item you can order.
As mentioned earlier, salads are also another great choice. However, they are still prepared in the same kitchen as other glutenous products so there is a risk of cross-contamination. Make sure to ask the employee who is preparing your food to change their gloves.
You'll want to avoid the following menu items that are made with wheat: Homestyle Garlic Cheese Croutons, Chicken Rice Bowl, Green Beans, Dirty Rice, and Mashed Potatoes.
Finally, Bojangles also has a helpful Nutrition guide, where you can check every detail of their menu, including nutrition information and ingredients.
Bojangles Gluten-Free Options FAQs
Are Bojangles fries gluten-free?
Yes. The restaurant's French fries are gluten-free. You have to verify if they are using a separate fryer to cook it. If not, there is cross-contamination and it will never be safe to eat.
Does Bojangles chicken tenders contain gluten?
Yes, chicken tenders are breaded and contain gluten. They are also cooked with other breaded items, so if you're on a diet, you'll want to avoid them.
Do Bojangles biscuit have gluten?
Yes, they are one of the top items to avoid when you're on a gluten-free diet.
Final Thoughts
Overall, Bojangles may not be the best option for eating out when you're on a gluten-free diet. However, they do offer a selection of gluten-free options that are safe to eat. The lists above are Bojangles gluten-free options and with the tips we provided you'll be sure to order safely.
If you're interested in trying other fast-food chains. We also have guides with other restaurants like Taco Bell, Chipotle, Shake Shack, and Wendy's. These chain restaurants offer options for different types of diets.
We have a full article about their vegan, keto, and gluten free options and also tips on how to order them. Check them out! I hope you find this article helpful. Thanks for reading!