Trying to avoid inflammatory seed oils and want the most natural form of fat for your deep-fried foods? Buffalo Wild Wings has you covered with their wings and fries, both cooked in Buffalo Wild Wings Beef Tallow.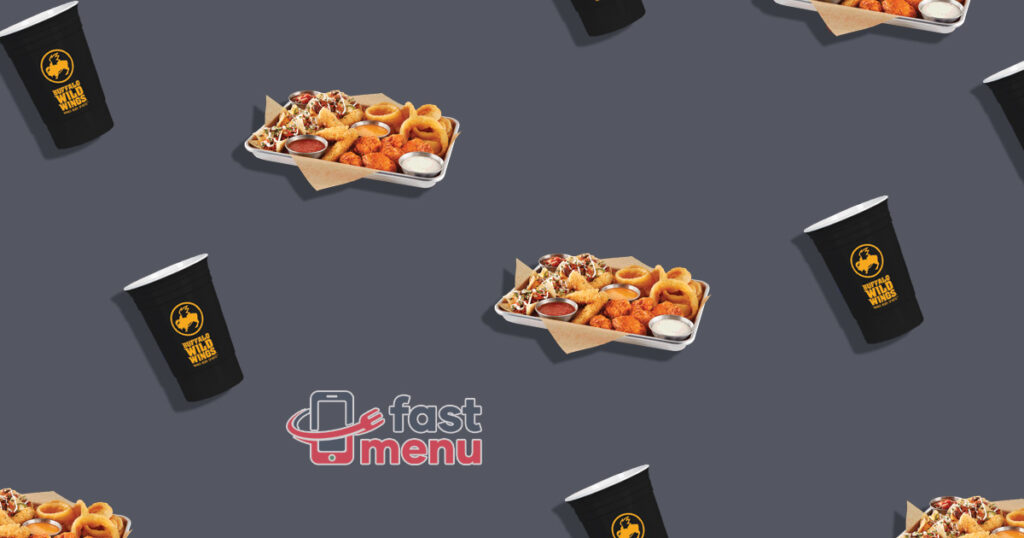 Buffalo Wild Wings, originally known as Buffalo Wild Wings and Weck, is a famous American-based casual food restaurant. It is also a sports bar franchise mostly in the United States, India, Canada, Mexico, Philippines, Panama, United Arab Emirates, and Saudi Arabia.
The company was founded by Jim Disbrow in 1982. In 2020, Buffalo Wild Wings has over 1,279 locations in the U.S. states and DC. The restaurant is known for serving Buffalo-Style chicken Wings with a dozen of sauces to pair them with. They also serve chicken tenders, legs, and thighs.
Why You Should Avoid Seed Oil?
According to research, human clinical trials, and animal studies, seed oils are highly processed, unstable, and highly reactive.
Seed oils containing linoleic acids are inflammatory, they cause heart disease, dementia, cancer, and other health complications.
Additionally, seed oils are harmful to the environment. Vegetable oil crops are in fact one of the common for world deforestation.
Omega-6 fat is also considered a healthy fat just like omega-3 fats. But excessive consumption of food that contains Omega-6 can cause and increase your risk of high blood pressure, low blood pressure, diarrhea, acid reflux, stroke, and vitamin toxicity.
Omega-6s are mostly found in seed oils and other items like:
Safflower oil
Sunflower oil
Corn oil
Soybean oil
Sunflower seeds
Walnuts
Pumpkin seeds
Soybeans
These items are high in polyunsaturated fatty acids, which are the common cause of toxins accumulating and inflammation of our body.
What is Tallow?
Knowing that seed oil negatively affects our bodies. Tallow is an excellent substitute in this case. So, what exactly is tallow?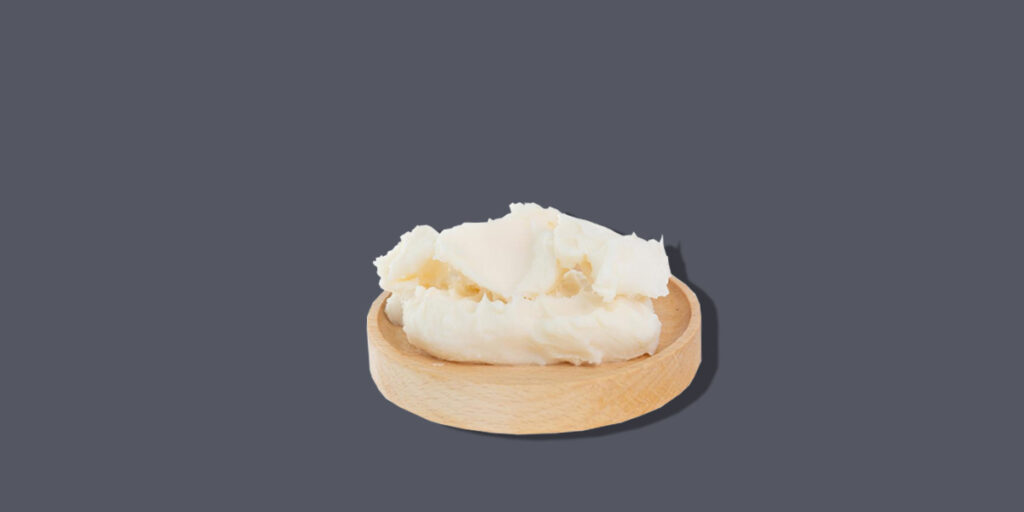 Tallow is concentrated animal fat that looks like a mixture of butter and coconut oil but has a dry, waxy feel. It may come from any animal, except for pork because that animal's fat is known as lard. Cattle fat is typically used to make it. So simply, tallow is cow lard.
The fatty layer that covers an animal's organs is called suet and is converted into tallow by rendering it. 50% of the fat in beef tallow is saturated, 42% is monounsaturated, and 4% is polyunsaturated.
Buffalo Wild Wings Beef Tallow Menu
Most fast food chains are using seed oils in cooking their food items such as french fries and chicken tenders. However, reports claim that Buffalo Wild Wings is using beef tallow to cook their dishes.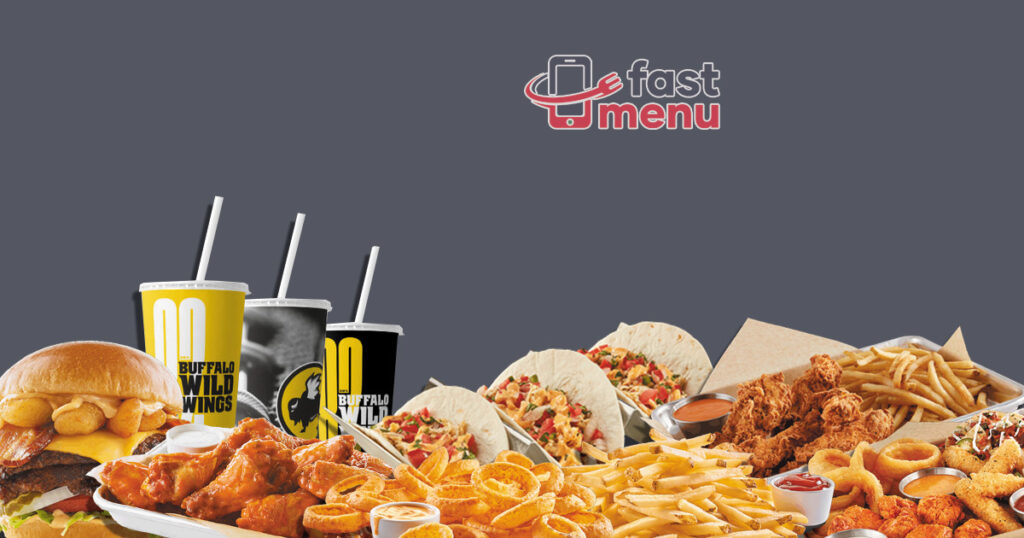 Eating greasy and juicy items once in a while can be so exciting, right? Dining in at Buffalo Wild Wings can be a great choice! Their items are fried in beef tallow and no seed oils.
Buffalo Wild Wings is known for its outstanding, high-fat bar food, but it also offers a wide variety of salads, chicken meals, as well as a black-bean burger on its wide menu. The company also has a nutrition information guide that provides all the things you need to know about their food.
Wings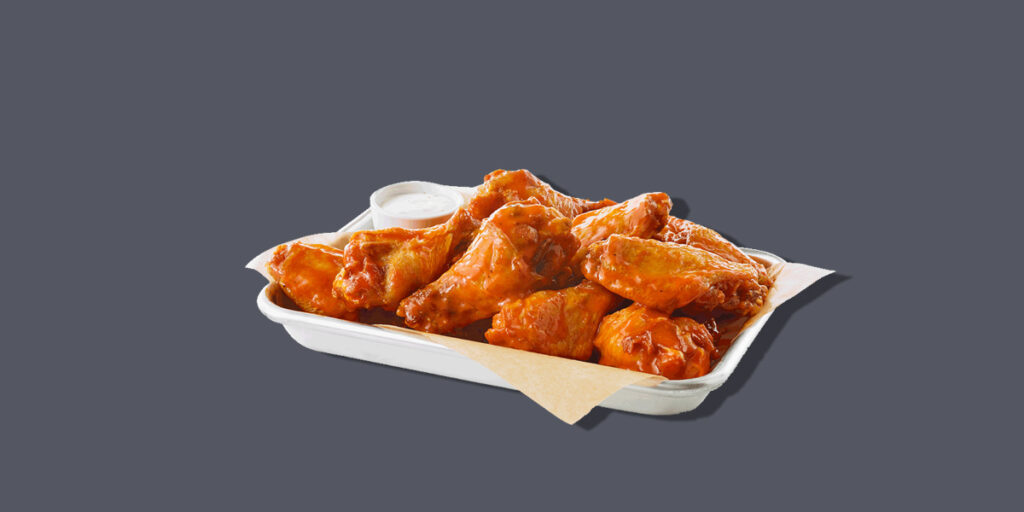 Buffalo Wild Wings is the ultimate destination for delicious chicken wings. The company offers a variety of flavors to suit each and every customer's taste buds. From traditional to boneless cooked in Buffalo Wild Wings beef tallow, customers can customize it with over 20 sauces and seasonings available. With so many options, there's something for everyone!
Chicken Tenders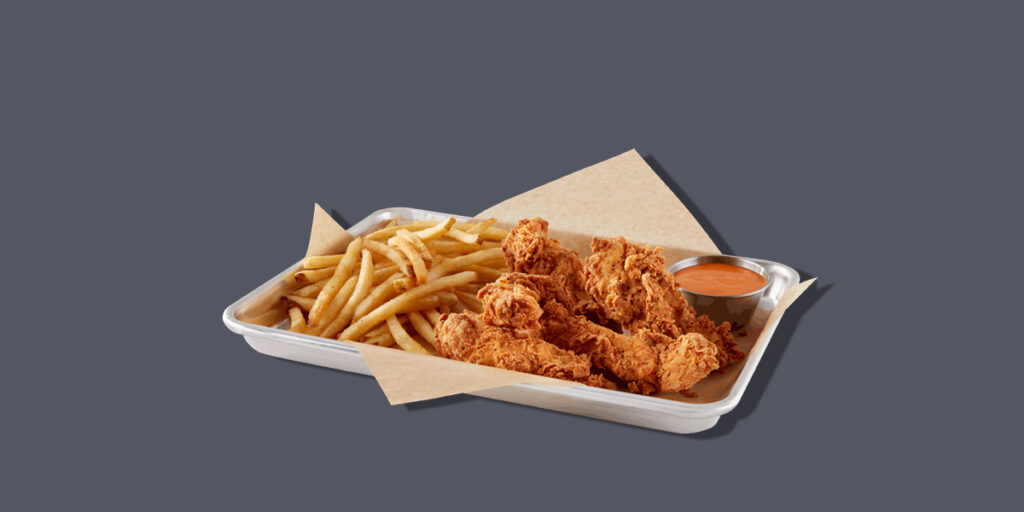 The chicken tenders can be requested naked or hand-breaded, much like the wings. Naked tenders have the fewest calories but the most sodium since it is seasoned with salt and pepper.
French Fries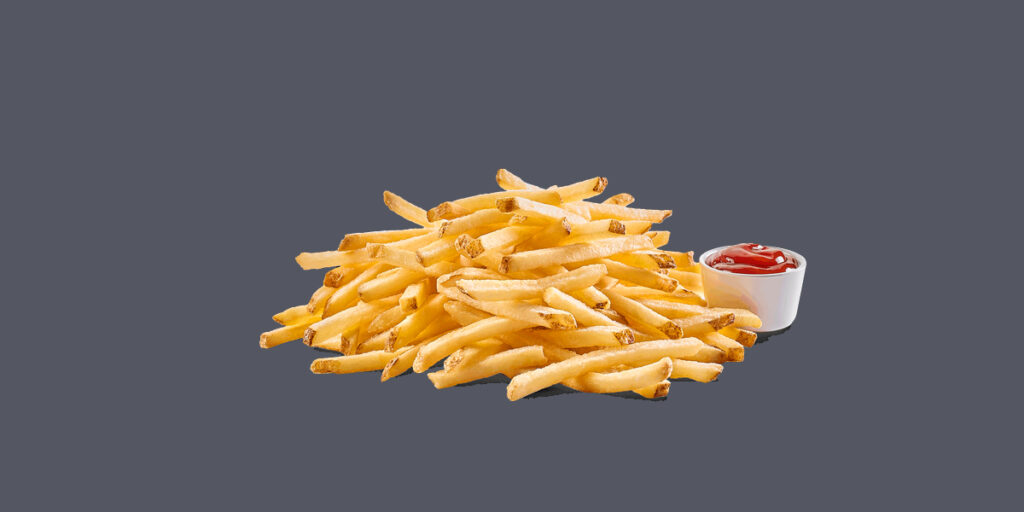 Unlike most fries, which are just something to nibble on when you want a break from your entrée, the fries at Buffalo Wild Wings seem like a vital and necessary part of the meal. At BWW, the fries are deep-fried in Buffalo Wild Wings beef tallow and are simply seasoned with salt and fine black pepper. Tallow gives the fries a meaty, juicy flavor. You should absolutely give it a try!
Onion Rings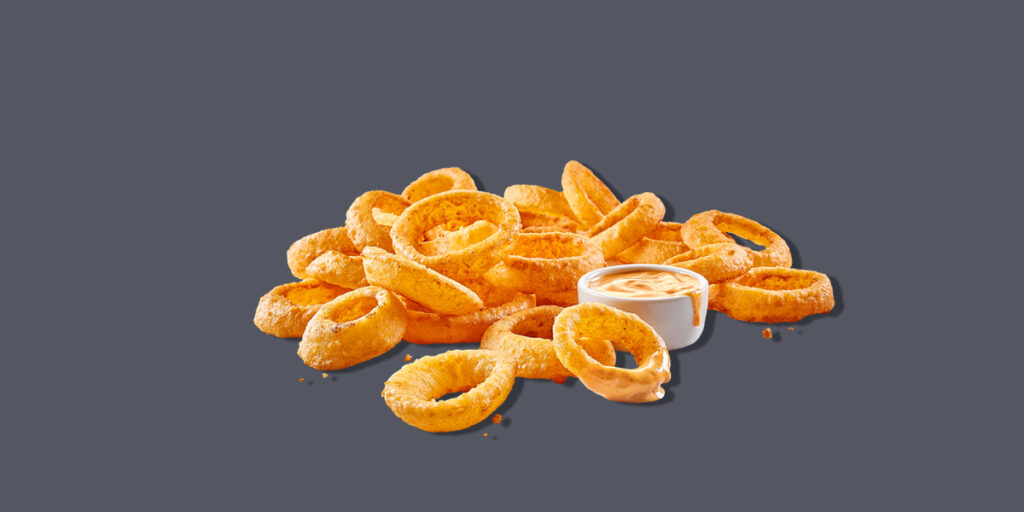 BWW's onion rings are made with a beer batter and fried in beef tallow. The onion rings are satisfyingly crispy and pleasingly tasty. It is definitely the perfect pair to BWW's House Beer!
Mozzarella Sticks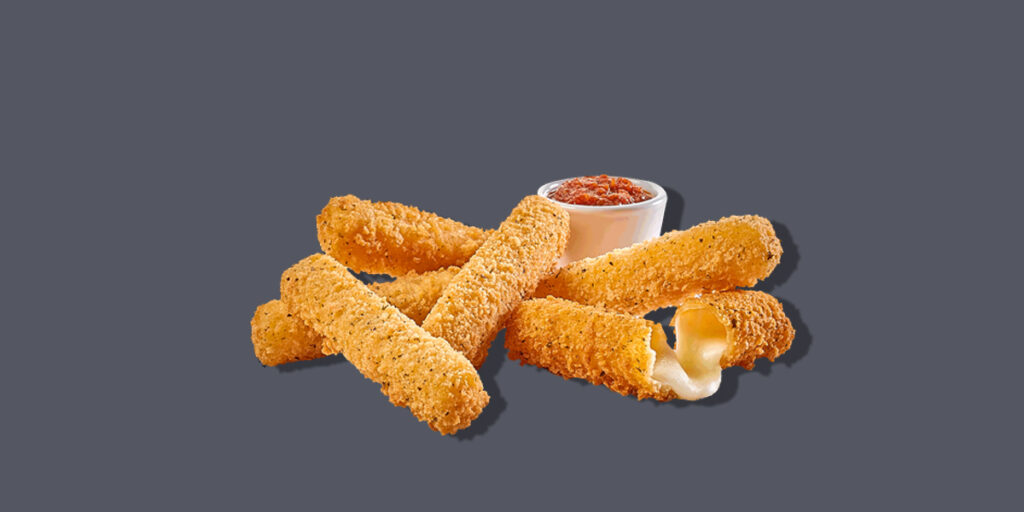 Most restaurants serve mozzarella sticks as a common appetizer, thus it is essential. Buffalo Wild Wings serves a basket of Mozzarella Sticks to customers who are looking for something light before the main course. It's tasty and the cheese inside is just fabulous for its crunch.
Cheddar Cheese Curds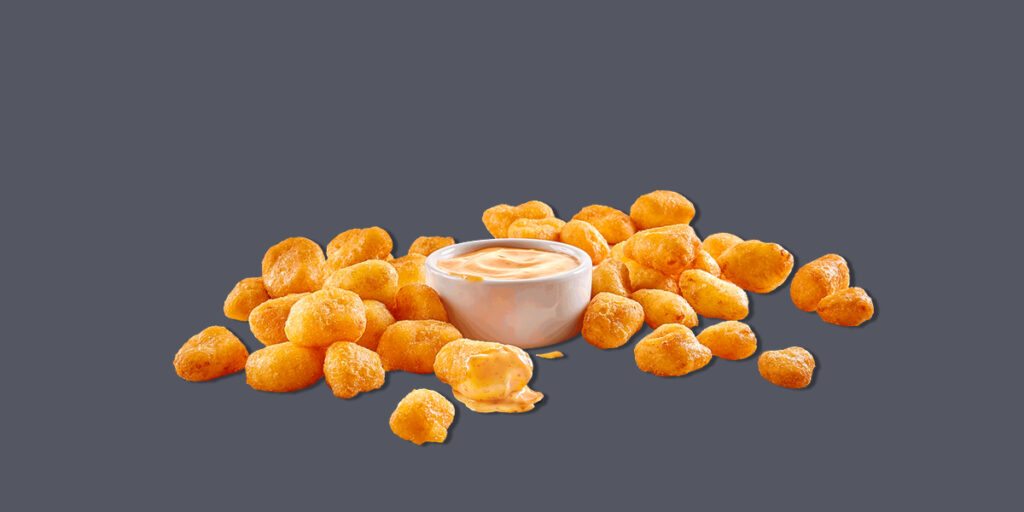 Aside from mozzarella sticks, cheddar cheese curds is another dish that has cheese. These cheese curds are also fried in beef fat and is less gooey than the mozzarella sticks. It's also best to pair it with a southwestern ranch sauce and if you prefer a sweeter dip you can opt for caramel dipping sauce. A House Beer, perhaps?
Fried Pickles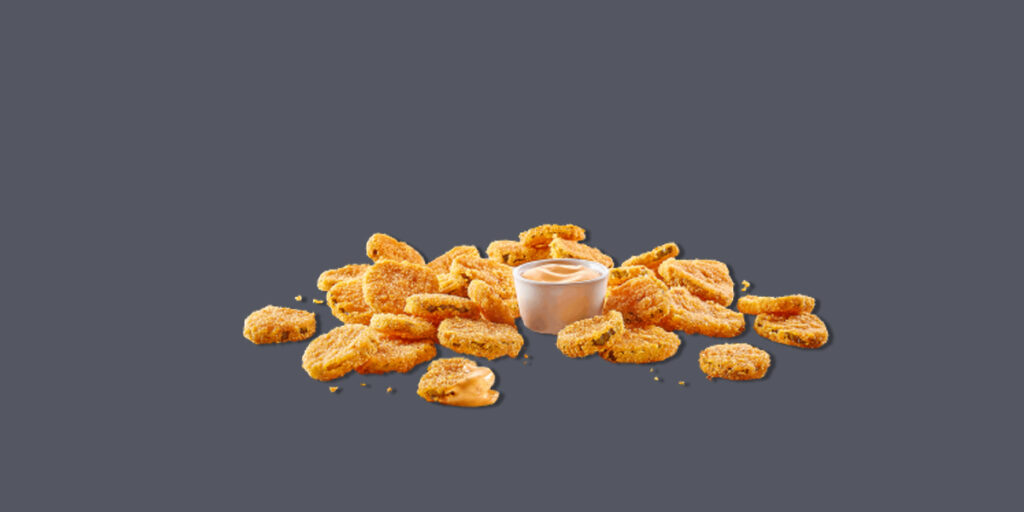 Fried Pickles are a basic concept with a taste you just can't enjoy enough. You may find fried pickles at other restaurants, but they're nowhere near as good as Buffalo Wild Wings. It is coated with tasty seasonings before being fried to a crisp. The beef fat also adds a meaty and juicy taste.
Tater Tots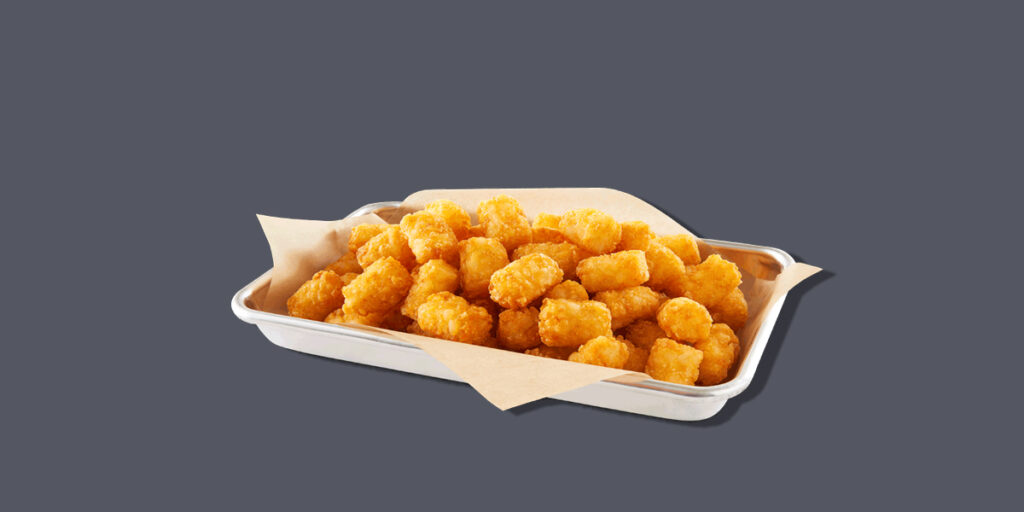 Another fried item at Buffalo Wild Wings is their Tots. These are small pieces of fried potatoes with a crispy exterior but fluffy interior. Their tater tots are served with their signature buffalo sauce.
House Sampler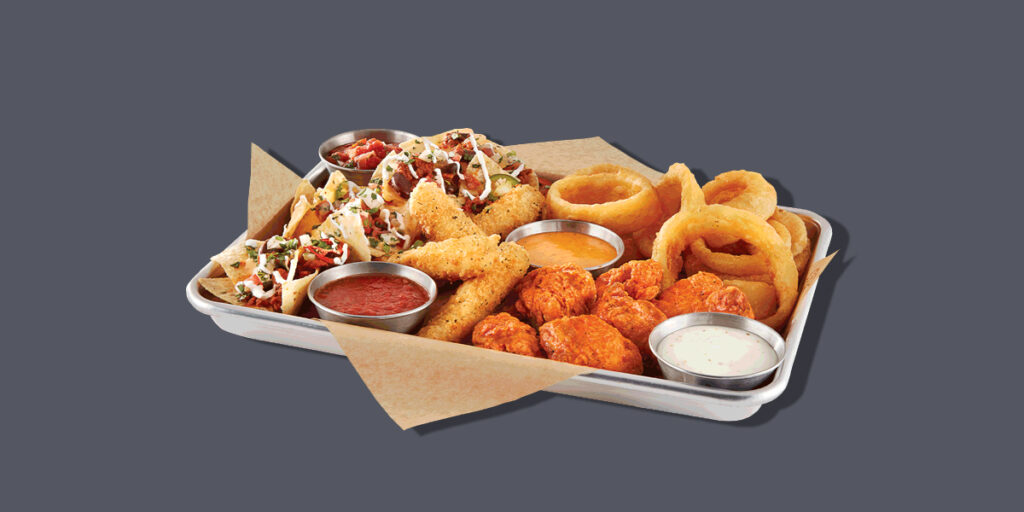 House sampler is made of nachos, mozzarella sticks, onion rings, and buffalo chicken wings, and comes with a variety of sauces. These items are fried in animal oil – beef tallow. It's a great option to order if you're dining in with a large group of friends or family.
Cheese Curd Bacon Burger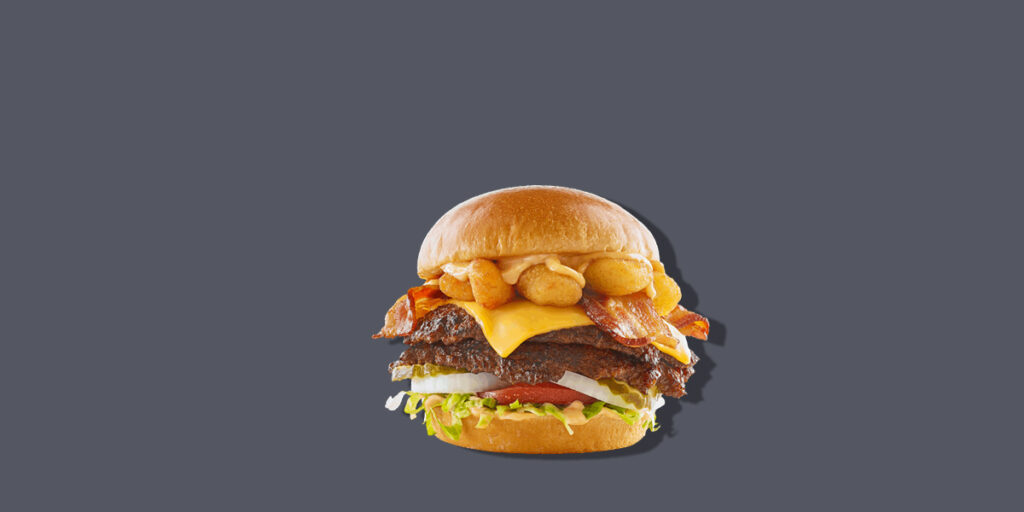 Buffalo Wild Wings' Cheese Curb Bacon Burger features a double burger patty with crispy fried bacon, American cheese, buns, and fries with cheese curds that are fried in beef tallow.
Street Tacos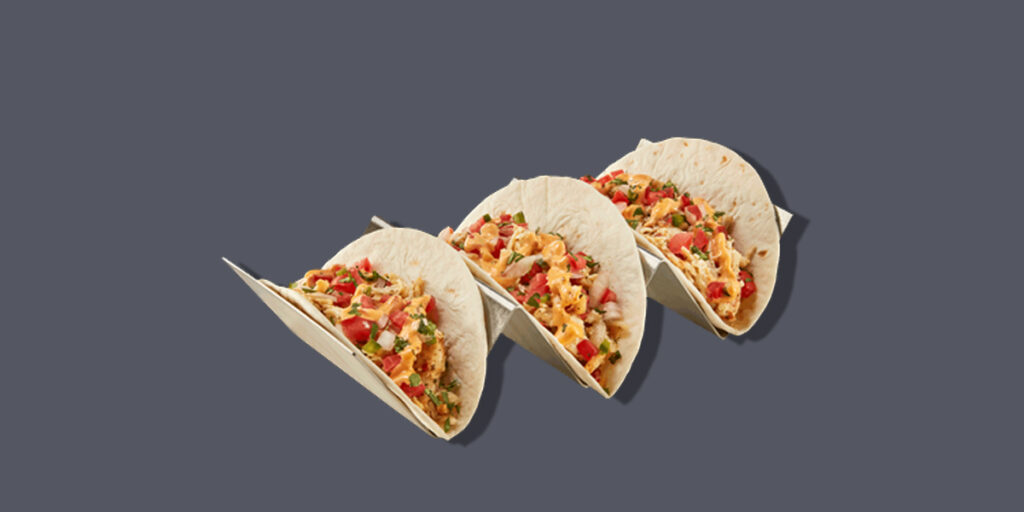 Buffalo Wild Wings' tasty Street tacos are perfect for your next night out with friends. The street tacos are made of parmesan garlic, southwestern ranch, Pico de Gallo, chips & salsa, and cilantro.
So there you have it. These are the list of items commonly cooked using beef tallow. As you can see, they offer a wide option of items that are cooked in animal fat. So, if you're avoiding seed oils, then Buffalo Wild Wings is the place to go!
Buffalo Wild Wings is also known for serving customers with specific diets such as gluten-free, keto, vegan, vegetarian, low sodium, and diabetes-friendly items.
Frequently Asked Questions
Do Buffalo Wild Wings use beef tallow?
Yes, BWW is using beef tallow in cooking their items such as traditional wings, chicken tenders, French fries, onion rings, and more!
How many Buffalo Wild Wings are there in the world?
As of October 2022, there are Buffalo Wild Wings 1,227 locations in the United States.
What can beef tallow be used for?
Beef tallow has a variety of uses. It can be used as an ingredient, and it can also be used as an oil to cook your food.
Is cooking with beef tallow healthy?
Tallow and suet are both healthy fats. Tallow is high in both monounsaturated and saturated fats. This means it can provide a balance of beneficial fats which are healthy for the heart.
Final Thoughts
If you want a restaurant that doesn't use seed oils, then Buffalo Wild Wings could be your best bet. It's the only food chain we can be sure doesn't use any oils that contain seeds. Beef tallow is a healthier alternative to vegetable oils that have been used in restaurants and homes for centuries.
Not only does Buffalo Wild Wing uses Beef tallow, but they also cater to customers with specific diets such as vegan, keto low carbs, and gluten-free lifestyle.
How about other restaurants? Don't worry! We also have a full guide for these types of diets in other restaurants. Be sure to check them out. I hope you find this article helpful. Thanks for reading!