Looking for Dunkin' Donuts gluten-free options? Whether you're following a gluten-free diet or just looking for something new to try, Dunkin' has you covered. With a wide variety of delicious and gluten-free options available, there's something for everyone at Dunkin'. The company really knows the importance of providing alternative choices for people with a gluten-free diet.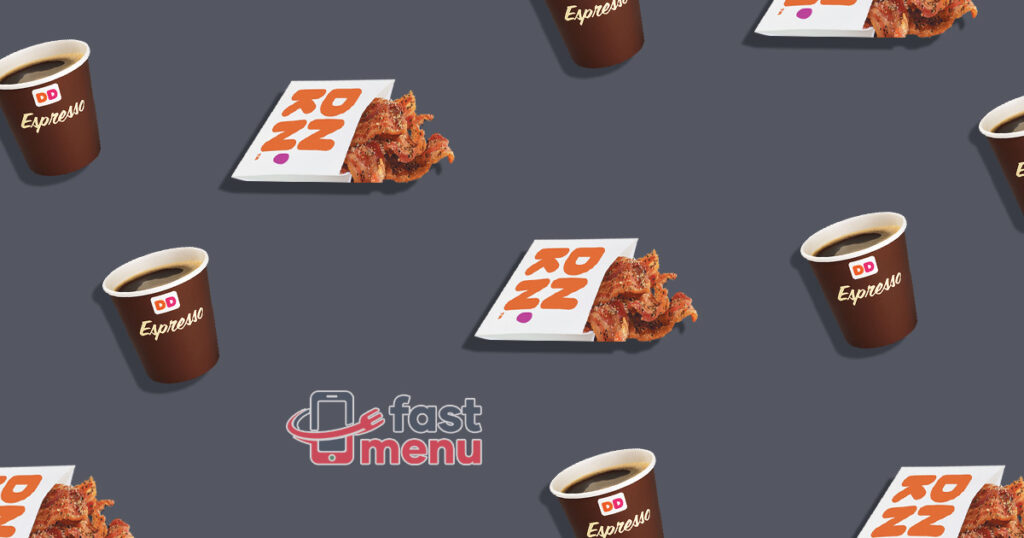 Having a gluten free lifestyle is tough and it's even tougher looking gluten free items at Fast food chains. Gluten is in everything and looking at the menu you can't even tell. However, we are here to help you! With the help of their nutrition and allergen guide, we have compiled a list of items you can get that do not contain wheat or gluten!
Dunkin' Donuts Gluten-Free Options (What To Order on Gluten-Free Diet)
There's a wide variety of Dunkin' Donuts gluten-free choices to help you enjoy your favorite foods while maintaining a gluten-free diet. These items do not contain any gluten according to their allergen menu guide. It's always a good idea to check the restaurant's allergen information, especially for those who are sensitive to gluten.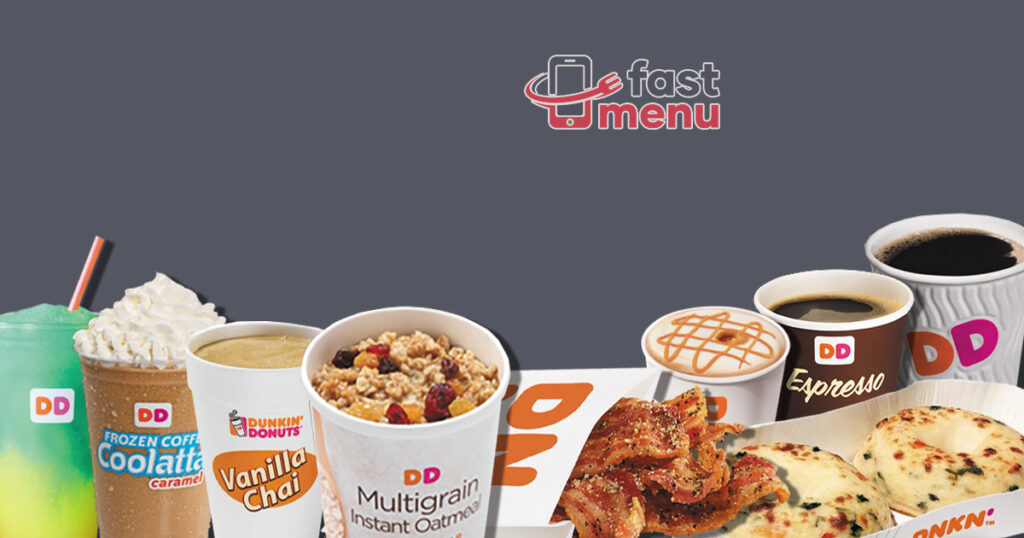 Here is a list of Dunkin' Donuts gluten-free items:
Gluten-Free Hash Browns
Although donuts at Dunkin' Donuts are not gluten free, you can still order other items. The first gluten-free on our list is the Hash browns, the Hash browns are a breakfast favorite. They are made from potatoes, which are naturally gluten-free. The hash browns at Dunkin' Donuts also contain vegetable oils and a few other ingredients, but they are free of gluten. So enjoy your breakfast without worry!
Egg White and Omelete Bites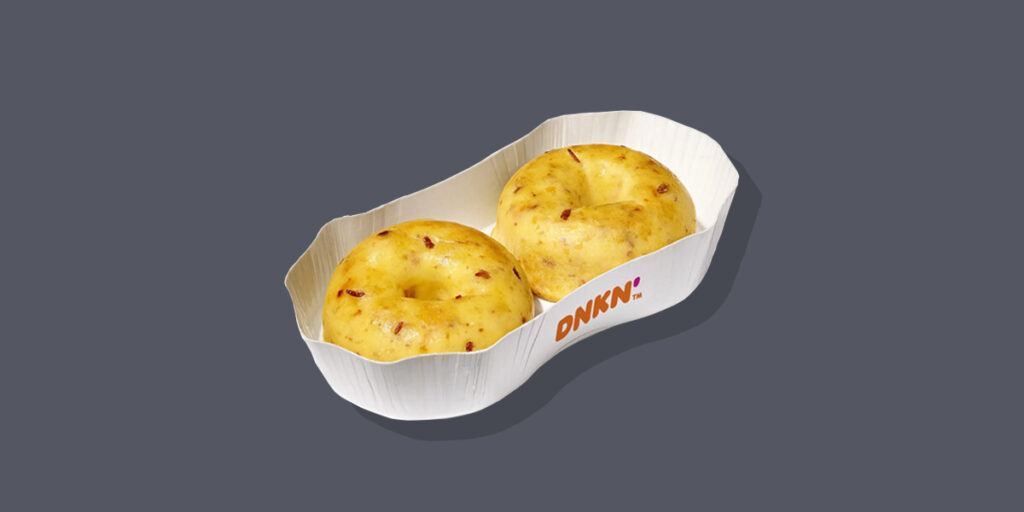 Another delicious and great breakfast option is the Egg white and Omelet bites! Their egg bites are the perfect size for a quick and satisfying meal. Plus, egg white is filled with fresh ingredients and has a light, fluffy texture that will leave you feeling satisfied.
Snackin' Bacon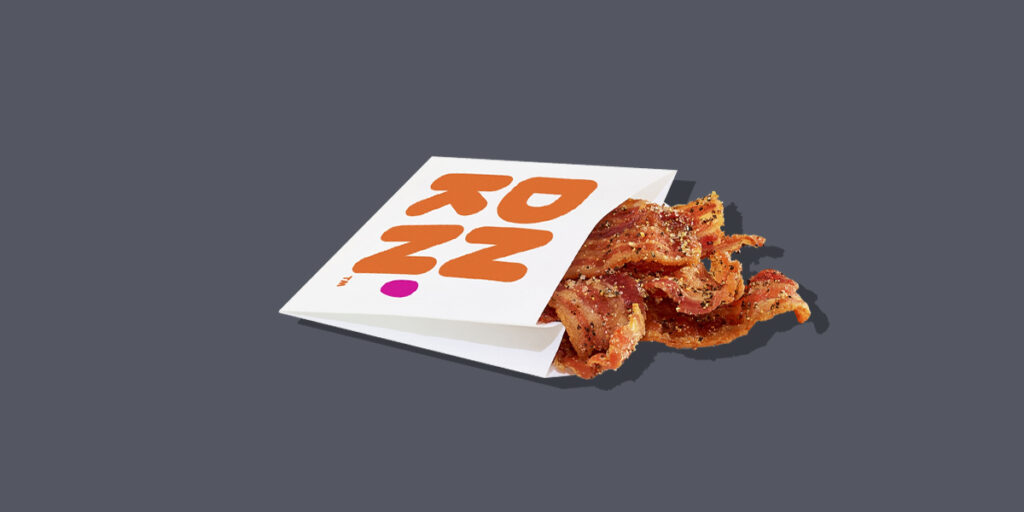 Even though you can't have a breakfast sandwich at Dunkin, you can still order their protein-packed bacon. Bacon is usually gluten free as it is made from pork, but sometimes it can have extra flavorings that may have gluten in them. However, Dunkin' does not have any gluten in its ingredients. This makes it a great option for those who are looking for a meaty and delicious breakfast option.
Dunkin' Donuts Gluten-Free Oatmeal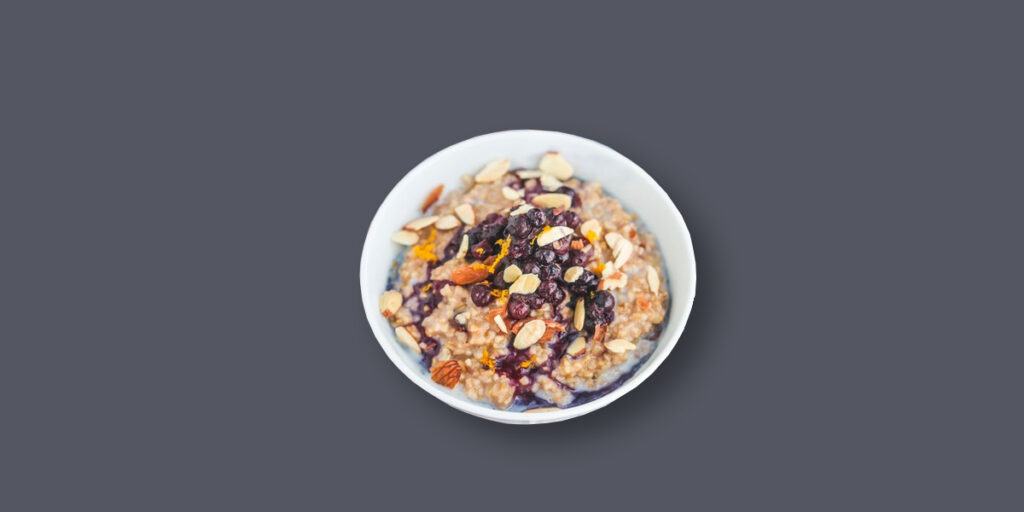 Dunkin' offers a delicious and nutritious oatmeal option for those on a gluten free diet. This hearty breakfast food is made with gluten-free oats, milk, and brown sugar, and can be topped with fresh fruit, nuts, or other toppings of your choice. Dunkin' oatmeal is a quick and easy way to start your day off right, and it's a great option for those looking for a healthy and filling meal.
Hot Coffee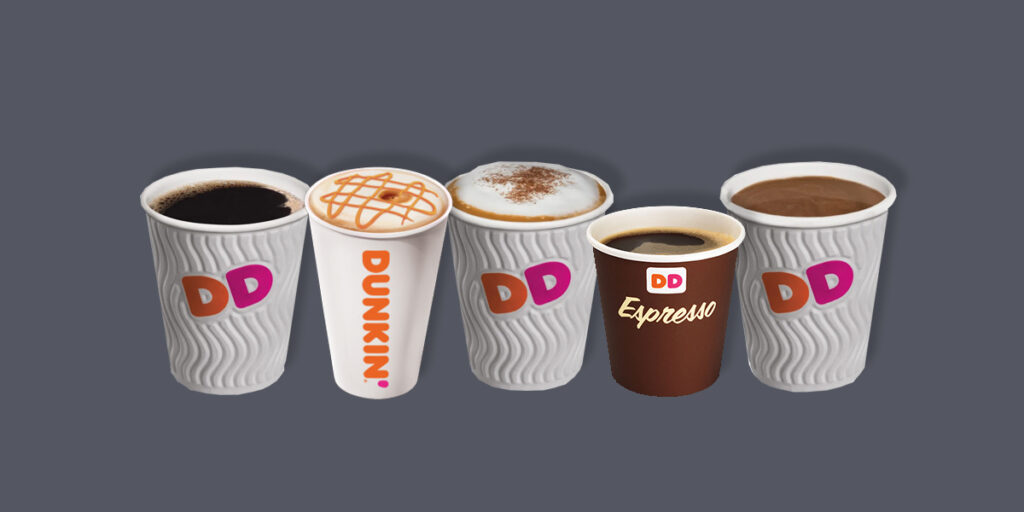 Dunkin offers hot coffee that is safe for this diet. These include:
Original, Decaf, and Dark (Hot)
Latte
Americano
Cappuccino
Macchiato
Hot Chocolate
Espresso
Iced Coffee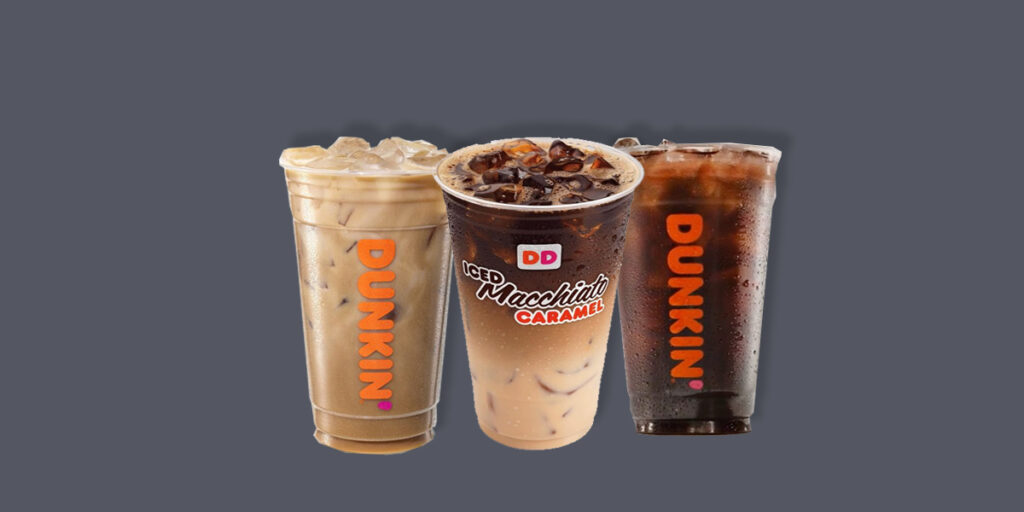 Looking for a delicious, cold, and refreshing iced coffee from Dunkin'? Here are the iced coffee items you can order:
Original, Decaf, and Dark (Iced)
Iced Latte
Cold Brew
Iced Macchiato
Flavor Shots
Dunkin's Flavor Shots are a range of syrups that can be added to coffee to give it extra flavor. Dunkin' Donuts Flavor Shots are a quick and easy way to make your flavored coffee more exciting, and they can be used in both hot and cold drinks. There are a variety of different flavors available, but which flavors are gluten free? Those flavors include:
Hazelnut
French Vanilla
Caramel
Pumpkin
Toasted almond
Raspberry
Blueberry
Coconut
Flavor Swirls
The Flavor Swirls are a variety of flavored syrups that can be added to coffee or used to flavor other beverages. The Flavor Swirls come in a variety of colors and can be used to create unique flavor combinations. Dunkin' offers a wide range of Flavor Swirls, including:
French vanilla swirl
Caramel swirl
Mocha swirl
Hazelnut swirl
Hershey's Cookies 'n cream swirl
Pumpkin swirl
Pistachio almond swirl
Heath swirl
Coolatta and Frozen Drinks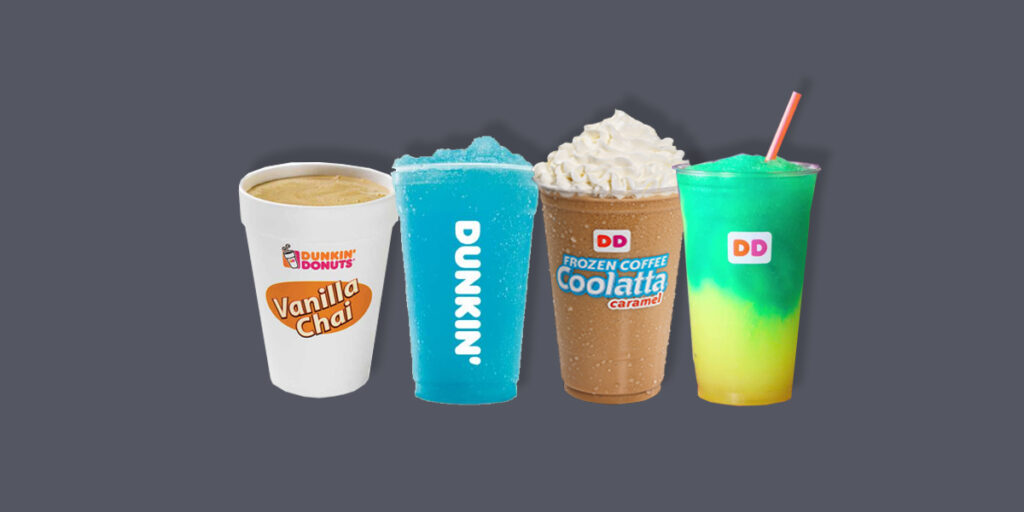 The Coolatta and Frozen Drinks at Dunkin are delicious and refreshing cold drinks that makes a perfect way to cool down on a hot day or to get a boost of energy. There are many flavors to choose from, including:
Frozen coffee
Frozen vanilla chai
Frozen dunkaccino
Frozen chocolate
Vanilla bean coolatta
Blue raspberry coolatta
Strawberry coolatta
Cosmic grape coolatta
Cosmic strawberry coolatta
Cosmic pineapple coolatta
Cosmic cotton candy coolatta
Grape coolatta
Pineapple coolatta
Cotton candy coolatta
Blue raspberry coolatta
Gluten Free Teas
Dunkin Donuts tea is made from a blend of premium black teas, and it has a strong, bold flavor. While some people may find the taste of tea to be too strong or bitter, others enjoy its unique flavor. If you are looking for a tasty and energizing cup of tea, then Dunkin Donuts may be worth trying. Their selection of teas includes:
Black tea
Sweet tea
Green tea
Vanilla chai
Fruit tea
Things to Avoid at Dunkin' When You're on a Gluten-Free Diet
Dunkin' Donuts Gluten-Free Items FAQs
Does Dunkin Donuts have gluten free donuts?
As of now, Dunkin' Donuts gluten-free options does not include donuts. Even though all of their donuts contain gluten they still have Dunkin donuts gluten-free menu items including Hash browns, oatmeal, bacon, and gluten-free coffee and tea drinks. For those with Celiac disease, there are still plenty of food options at Dunkin' Donuts.
Are the hash browns at Dunkin gluten free?
Yes, Hash browns at Dunkin Donuts are gluten-free! Dunkin' Hash browns are made of potatoes and other gluten free ingredients. Just be careful about the risk of cross contamination. It's always a good idea to always ask and confirm if they're frying their hashbrowns in a separate fryer because they may use a shared fryer which they use to fry products that may contain gluten.
Is there anything at Dunkin thats gluten free?
Dunkin' offers a wide variety of delicious and gluten-free foods and drinks such as Hash browns, oatmeal, bacon, and coffee drinks. For those with gluten intolerance or Celiac disease, there are still plenty of options at Dunkin'. All of these items do not contain wheat, barley, or other glutenous products. Just be aware of the risk of cross-contamination, always confirm in your Dunkin' location if they have a separate fryer or a dedicated gluten-free facility.
Does Dunkin offer gluten-free fudge brownie?
Yes, unfortunately, these gluten-free baked goods were discontinued. Gluten-free snacks were only available for a limited time.
What is cross-contamination?
If a gluten-free product may have come in contact with other glutenous items can cause food contamination. It's a big risk when ordering at any fast food chain, always verify and ask any employee to clean and also change their gloves when preparing your food.
Final Thoughts
Overall, if you're looking for a fast food chain that offers gluten free items then look no further than Dunkin'. They offer a variety of gluten free options. If you're on a gluten free lifestyle then Dunkin' is one of the best fast food choices. The staff is also trained to handle Dunkin' Donuts gluten-free options and can provide helpful information about the options available.
If you're interested in trying other fast-food chains, we also have guides (updated 2023) with other restaurants like Burger King (offers Lettuce Wrapped Burgers), Taco Bell (Corn Tortillas), Chipotle (Breakfast bowls), Shake Shack, Wendy's, and more. These chain restaurants offer options for people with dietary restrictions. We have a full article of guides about their vegan, keto, and gluten free options and also tips on how to order them, make sure to check them out. I hope you find this article helpful. Thanks for reading!