Hardee's is a fast-food restaurant chain that has been serving up delicious burgers and other classic American fares since 1960. In recent years, Hardee's has expanded its menu to include Hardee's vegan options, making it easier for vegans and vegetarians to enjoy a meal at the restaurant.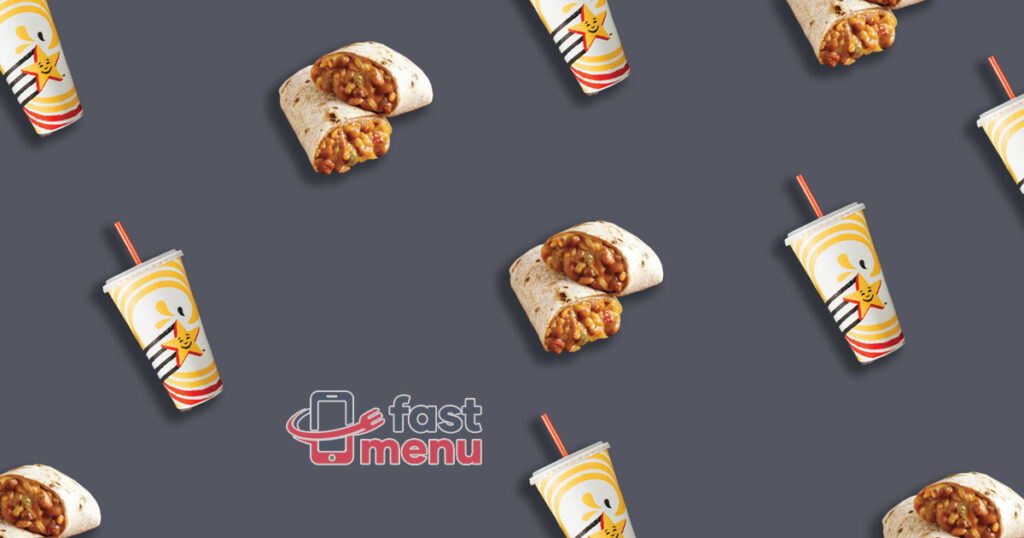 As more and more people are turning to vegan diets, it's important for restaurants to offer vegan options. Hardee's is one of the few fast-food restaurants that has taken the initiative to provide vegan options for their customers. Hardee's vegan options are not only delicious, but they are also healthy. In this article, we will go through these vegan options and how to order them.
What is a Vegan Diet?
A vegan diet is a type of plant-based diet that excludes all animal products, including meat, dairy, eggs, and honey. It typically includes fruits, vegetables, grains, legumes, nuts, and seeds.
Benefits of a Vegan Diet
A vegan diet has numerous benefits for both your health and the environment.
These include:
1. Improved Health: A vegan diet is typically high in fiber, vitamins, minerals, and phytochemicals, and low in saturated fat and cholesterol. This can lead to improved overall health, including a reduced risk of heart disease, diabetes, obesity, and some types of cancer.
2. Weight Loss: A vegan diet can be an effective way to lose weight, as it is typically low in calories and high in fiber.
3. Lower Environmental Impact: Eating a vegan diet can help reduce your carbon footprint, as animal agriculture is a major contributor to greenhouse gas emissions.
4. Animal Welfare: By avoiding animal products, vegans are helping to reduce the suffering of animals used for food production.
5. Cost Savings: A vegan diet can be much cheaper than a diet that includes animal products, as plant-based foods are typically less expensive.
Vegan Options at Hardee's
Having a vegan diet can be tough but Hardee's is committed to providing our customers with a variety of delicious and nutritious options. It provides an easy way for anyone to enjoy their favorite fast food without sacrificing their dietary needs. According to Hardee's nutrition guide, all of these options are 100% safe and contain no animal products whatsoever.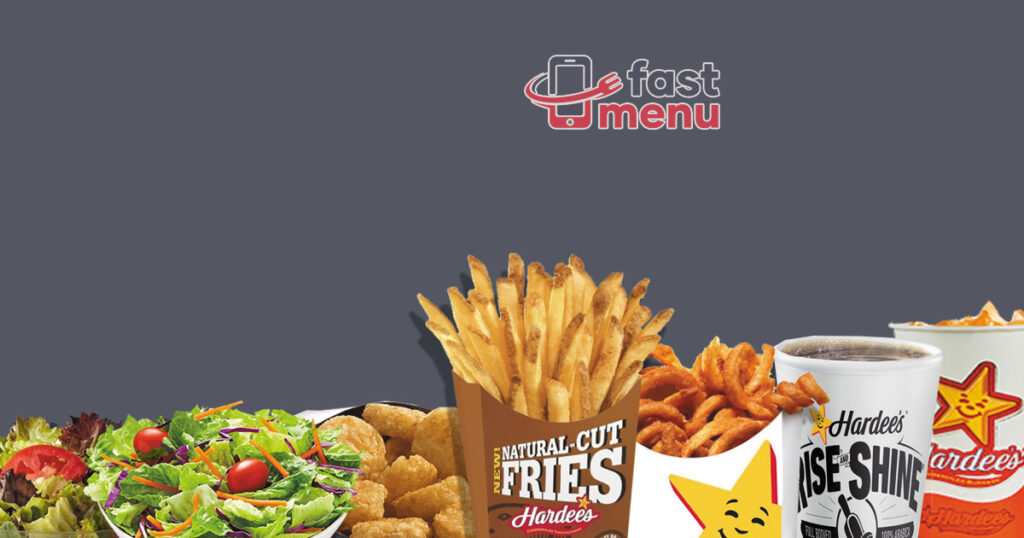 Hardee's vegan options are:
Beans, Rice, and Cheese Burrito (Without Cheese)
Chips and Salsa
Side Salad (Without Cheese)
Hash Rounds
Natural Cut French Fries
Crispy Curls
Condiments
Drinks
Beans, Rice, and Cheese Burrito (Without Cheese)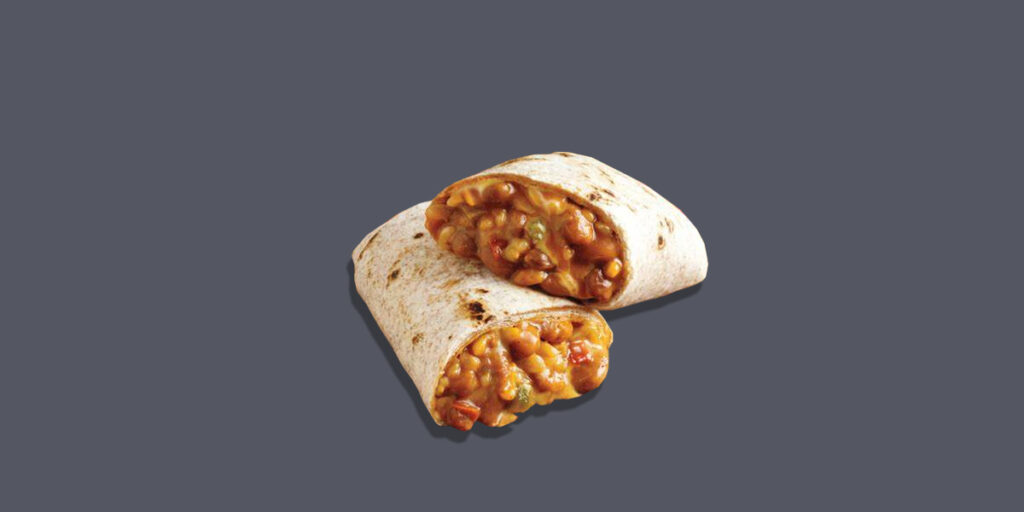 A bean, rice, and cheese burrito is a classic Mexican dish that is beloved around the world. It's a delicious combination of flavors and textures, with creamy refried beans, and fluffy white Mexican rice, all wrapped in a soft flour tortilla. For vegans, a bean, rice, and cheese burrito without cheese are still just as tasty! Delicious on its own or served with chips and guacamole, this burrito is sure to be a hit at any gathering!
Chips and Salsa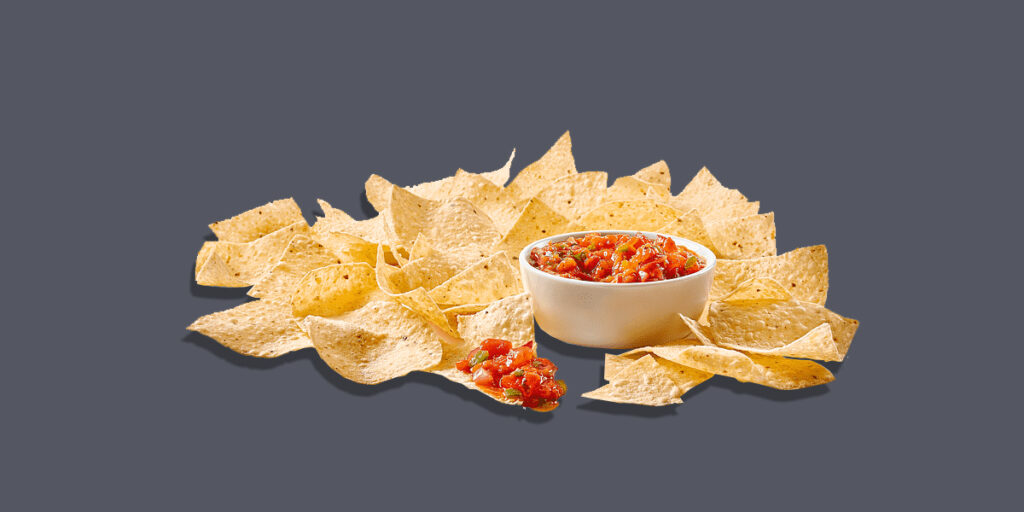 Hardee's Chips and Salsa is a vegan-friendly snack option. The chips are made from corn, rice, or potatoes and are completely free of animal products. The salsa is a blend of tomatoes, peppers, onions, and spices that are all vegan-friendly. Together, the two snacks create a great dip for veggies or chips. The combination of flavors creates an exciting and bold flavor that can be enjoyed by vegans and non-vegans alike.
Side Salad (Without Cheese)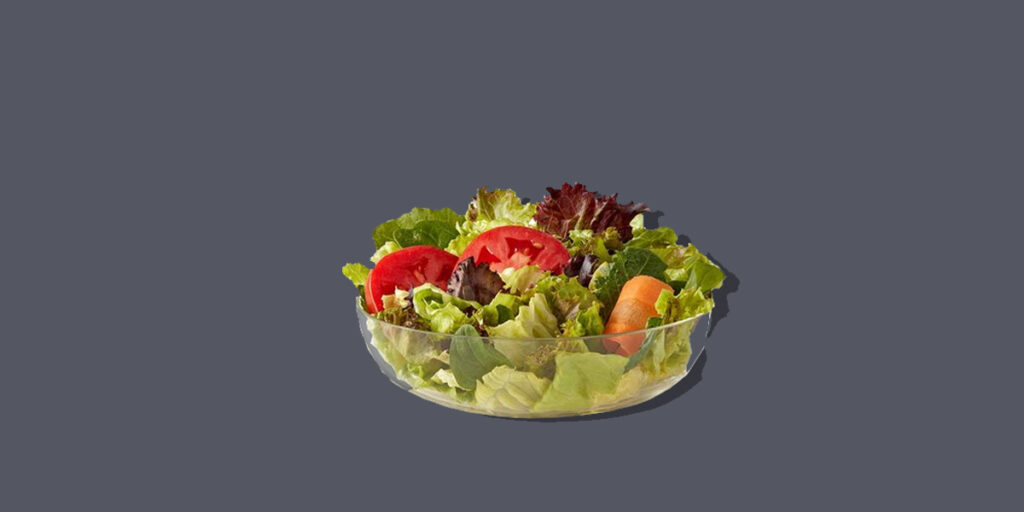 A side salad without cheese is another great option. It's full of fresh, nutritious ingredients that are sure to satisfy your taste buds. It is light yet filling and will provide you with essential vitamins and minerals to fuel your day.
Hash Rounds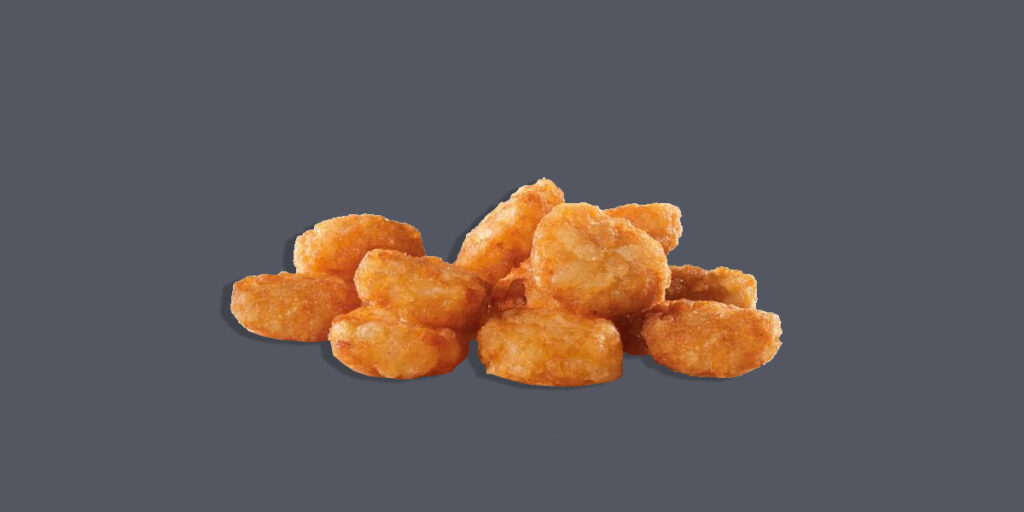 Hash rounds are a vegan-friendly side dish or appetizer that is made from diced potatoes that are fried until they are crispy and browned. They are not only delicious but also incredibly nutritious, providing vegans with a wealth of essential vitamins and minerals.
Natural Cut French Fries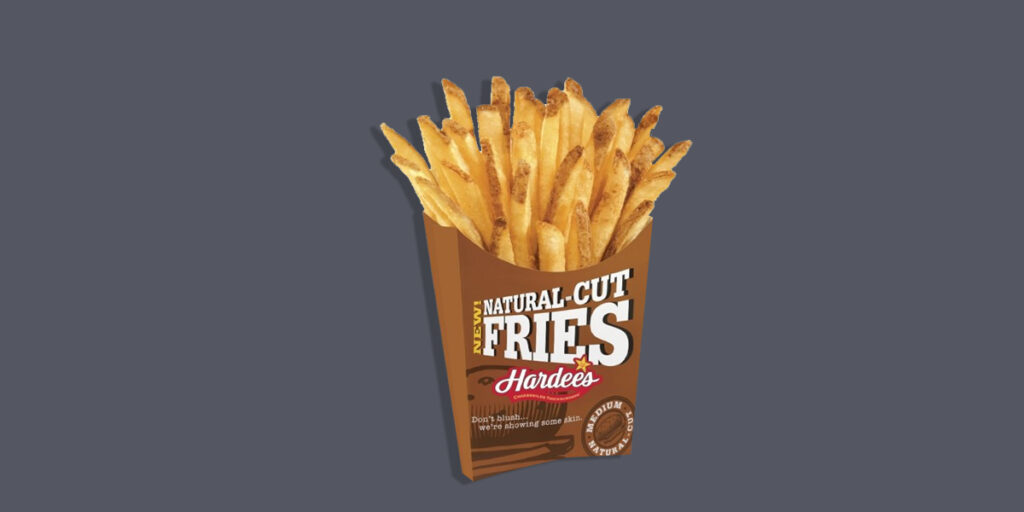 Hardee's Natural Cut French Fries are made with just potatoes, vegetable oil and natural flavoring, meaning they're free of any animal products. They're also cooked in vegetable oil, so they have the same great taste and crunch as regular fries while being vegan-friendly.
Crispy Curls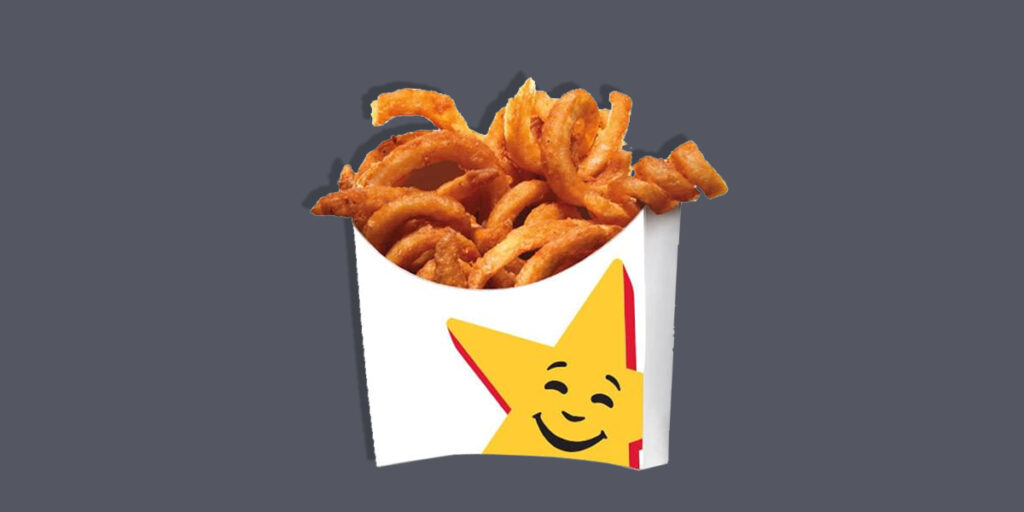 Crispy Curls at Hardee's are a delicious snack or side dish. They have a crunchy exterior and a soft interior and the unique shape of the curls gives them great texture and flavor, while the saltiness of the seasoning makes them incredibly moreish. Whether you're grabbing lunch on the go or looking for a quick snack, Crispy Curls from Hardee's are sure to hit the spot.
Condiments
Hardee's offers a wide range of condiments that are suitable for vegans. These include:
Ketchup
Strawberry Jam
Lemon Juice
Grape Jelly
BBQ Dipping Cup and Packet
Picante Sauce Packet
Mustard
Buffalo Dipping Cup
So there you have it. These are the vegan items at Hardee's. It's always best to double-check with your local Hardee's location before ordering, as menu items and ingredients can vary.
Hardee's Vegan Options FAQs
Are Hardee's onion rings vegan?
No, unfortunately the onion rings batter contains milk.
Are Hardee's curly fries vegan?
Yes! The curly fries contains no animal products.
Does Hardees have an impossible burger?
Unfortunately, Hadee's does not have the Impossible Burger (beyond burger and beyond sausage) anymore, it was discontinued.
Conclusion
In conclusion, Hardee's vegan menu are a great way to enjoy food without compromising on taste. These options have made it easier for vegans to incorporate their dietary lifestyle into their daily meals. The importance of having a vegan diet should not be overlooked, as it is a healthier alternative and can help reduce our carbon footprint. It also helps promote animal welfare and can be beneficial to the environment. Therefore, Hardee's vegan options are a great way to enjoy eating out while living a healthy lifestyle.
If you're interested in trying other fast-food chains. We also have guides with other restaurants like Taco Bell, Chipotle, Shake Shack, and Wendy's. These chain restaurants offer options for different types of diets. We have a full article about their vegan, keto, and gluten free options and also tips on how to order them. Check them out! I hope you find this article helpful. Thanks for reading!