Panera Bread is a bakery-café chain that specializes in fresh, quality food. Panera offers a vegan menu with salads, soups, meal bowls, beverages, and more. In this article, we will talk about Panera vegan options and what they are made of.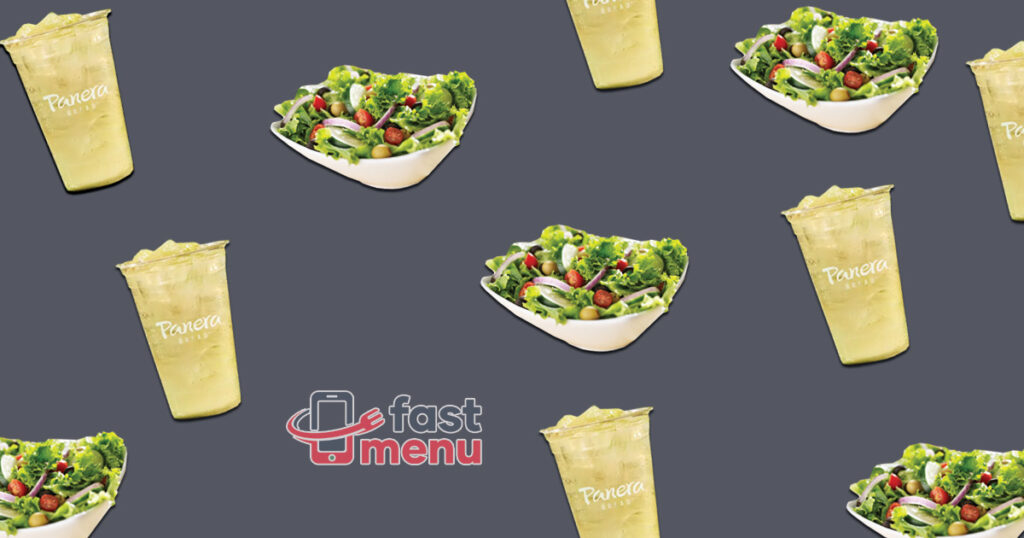 Panera Vegan Options (What To Order When You're Vegan)
Panera is a chain of bakery-cafes in the United States. They have been catering to vegetarians and vegans by adding Panera vegan menu items. More restaurants are including vegetarian, vegan, and gluten-free options on their menus with chains like Panera, Chipotle, and Wendy's all catering to this demographic by including a dedicated section for vegetables, beans, rice, guacamole, etc.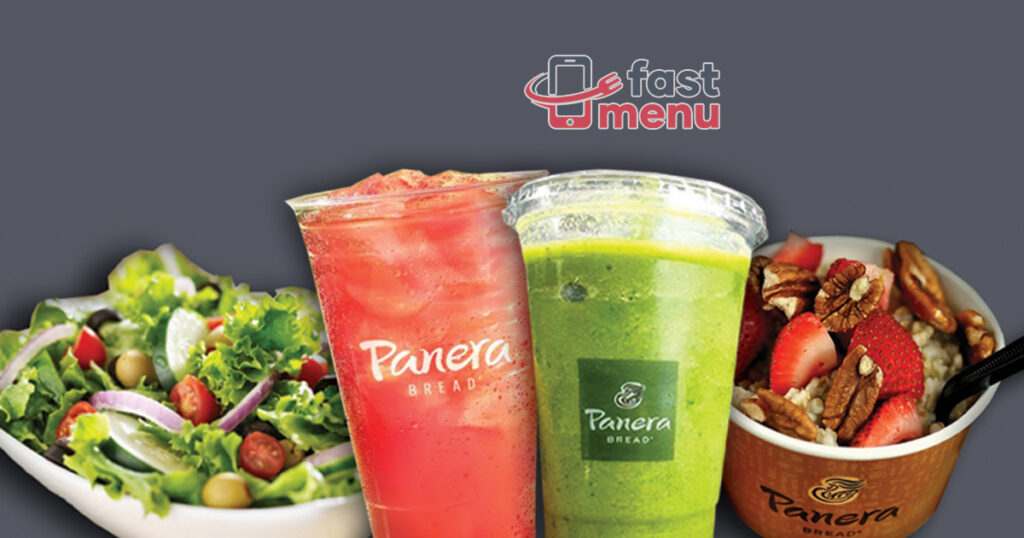 Here is the list of Panera Bread vegan options:
Bowls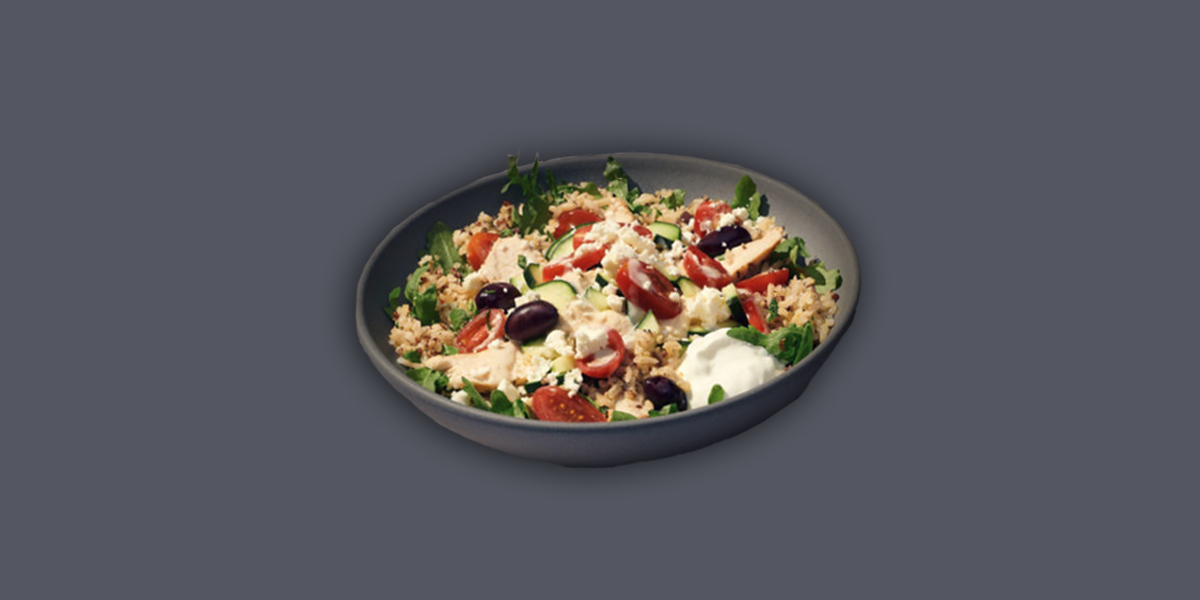 Baja Bowl – This dish is made of brown rice and quinoa with black beans, fresh grape tomatoes, avocado, and spices. It also contains Feta and Yogurt, make sure to omit them upon ordering. It is a delicious dish with a kick sour taste.
Mediterranean Bowl – This bowl meal is also made of brown rice and quinoa, arugula, and fresh grape tomatoes. Added with Kalamata olives, cucumbers, and tahini dressing. Like the Baja Bowl, make sure to omit the Feta and yogurt. Panera Bread's warm bowls are filling and delicious.
Pastries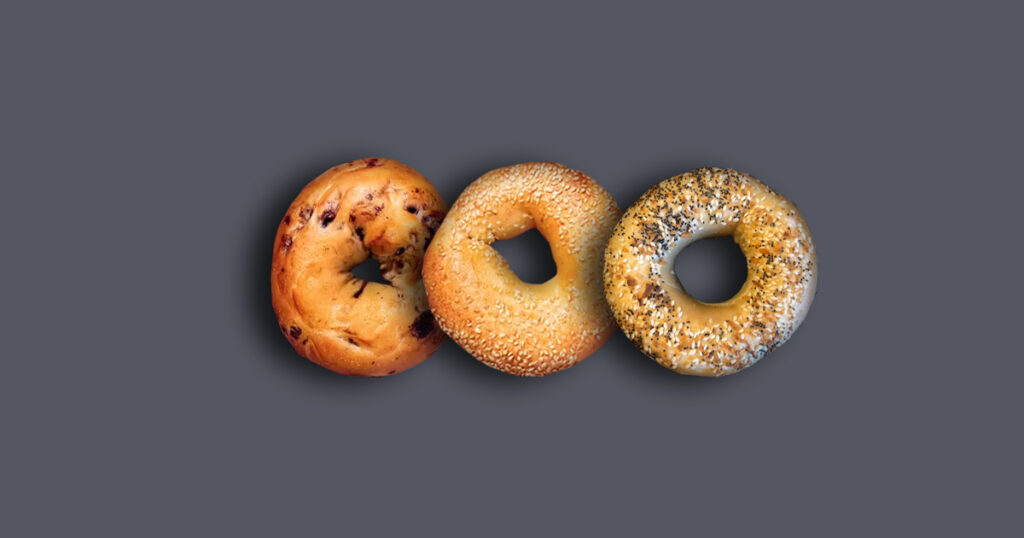 Bagels – Panera Bread offers a variety of bagels that are 100% vegan-friendly. This includes plain bagel, blueberry, and everything bagel.
Oatmeal
Steel Cut Oatmeal with Strawberries – This oatmeal is made of cooked oat groats, salt, fresh strawberries, toppings of cinnamon sugar, and roasted pecans. This meal is a great source of vitamins, fibers, minerals, and antioxidants.
Soup
Ten Vegetable Soup – This soup is made of fresh tomatoes, (red and yellow)peppers, red onions, corn, carrots, celery, spinach, chilies, and garlic. It also includes chickpeas, brown rice, fife, and more dried chili for a stronger flavor. It is quite a unique soup because it can be served in a bowl made of bread.
Salads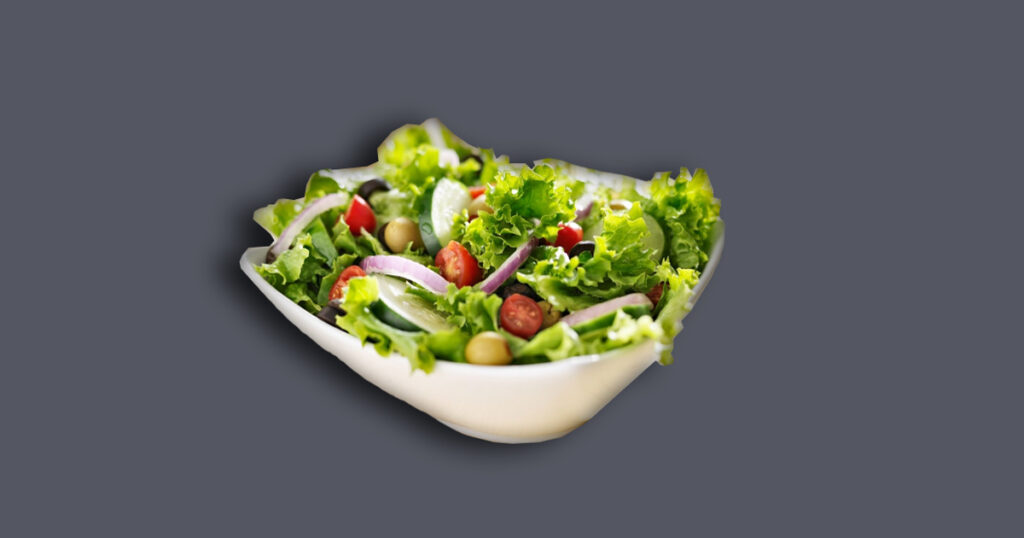 Fuji Apple (Without Chicken) – This Panera salad is made of arugula, baby kale, romaine, fresh grape tomatoes, red onions, apple chips, and tossed with vegan vinaigrette for the dressing. Make sure to omit the Gorgonzola cheese!
Greek Salad (Without Feta) – Panera's Greek Salad is made of romaine lettuce, fresh grape tomatoes, feta (be sure to omit when ordering), red onions, and Kalamata leaves, seasoned with salt and pepper. Tossed with a pepperoncini dressing.
Asian Sesame (Without Chicken) – Asian Sesame salad is also made of romaine, cilantro, almond nuts, chicken, wonton, and sesame seeds. Sesame vinaigrette dressing goes well with this salad. Omit the chicken and wonton upon ordering.
Sandwiches
The Mediterranean Veggie Sandwich – This sandwich is made of these ingredients: peppery green (cucumber, pepper, parsley), refreshing tomatoes, and manmade bread. A perfect side for a great salad and a drink of your preference. Served with melted vegan cheese. Or you can ask to add avocado if you want one.
Beverages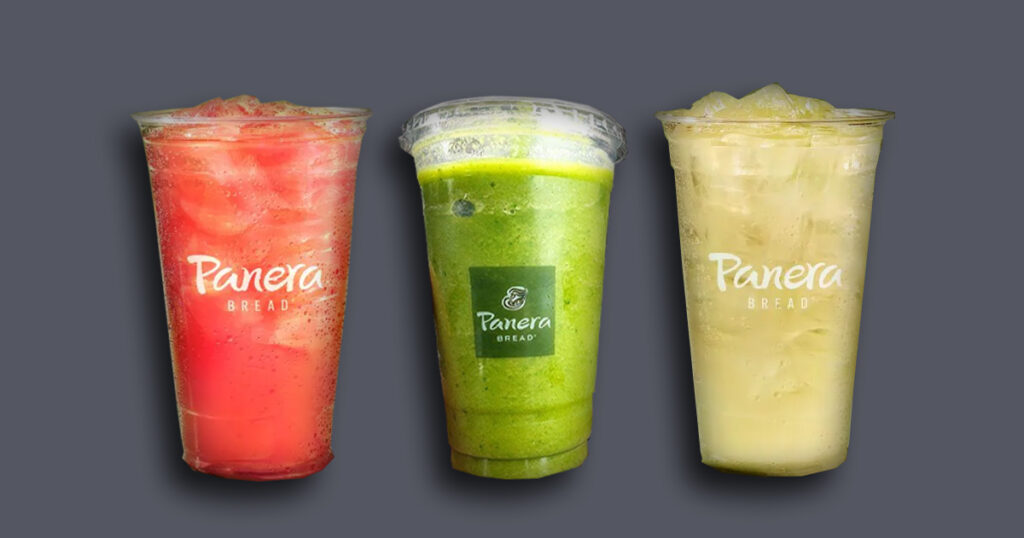 Peach and Blueberry Smoothie – The Peach and blueberry smoothie is made of peach and mango purees, fresh blueberries, white grape, and passionfruit juice. It also contains almond milk which is suitable for vegans. It is a refreshing and fruity breakfast drink with a little sweet taste.
Green Passion Smoothie – This refreshing mango peach smoothie is made with 100% fruit, and has a light, fruity flavor. It's perfect for breakfast or as a midday snack. It has fresh spinach and white grape and passion fruit juices.
Panera Lemonades – Panera's variety of lemonades are all vegan.
Their lemonade flavors include:
Strawberry Lemon Mint
Fuji Apple Cranberry
Mango Yuzu Citrus
Passion Papaya Iced Green Tea Lemonade
Agave Lemonade
Brisk Raspberry
Coffee and Tea – Panera also offers iced or hot coffee and tea. This include:
Iced/Hot Colombian Dark Roast Coffee
Hazelnut Coffee
Hot /Iced Tea
Soft and Bottled Drinks:
Diet Pepsi
Dr. Pepper
Mountain Dew
Sierra Mist
Bottled Passion Fruit Papaya Green Tea
Bubbly Lime
Things to Avoid at Panera if You're a Vegan
Having a vegan diet can be tough but by following these tips, you'll be able to order safely at Panera.
Always pay attention to what you order and avoid bread that includes eggs or honey. Avoid dairy products like milk or yogurt, and any kind of meat.
If you want to eat healthily, you should also be careful about what condiments you use and what ingredients are in your food.
Always check the menu item when ordering and ask for their vegan options if needed.
Panera Vegan Options FAQs
What is the vegan option at Panera Bread?
Panera Bread offers vegan meals, beverages, and salad as well on their menu item. This includes bowls, sandwiches, salads, pastries, lemonades, sodas, and more.
What are the ingredients of the vegan soup at Panera Bread?
Panera Bread's soup is made of vegetable broth, potatoes, onion powder, garlic powder, carrots, celery, and spices. However, the soup was taken off the menu from their local Panera Bread in the year 2020.
Can I get a vegan salad at Panera Bread?
It's not easy to find healthy and delicious food at a quick-service restaurant. But, Panera Bread is one of the few restaurants that offer vegan options on their menu. That includes vegan salads such as Fuji Apple (without chicken), Greek Salad (without feta cheese), and Asian Sesame Salad (without chicken). The ingredients for this salad are all natural without any artificial flavors or preservatives. You can even ask for the dressing on the side to make it healthier!
What are the most popular vegan options at Panera?
One of the most popular options at Panera is their Bowl Meals. It is a vegetarian dish that has all the nutrients you need for breakfast. The other one is the Mediterranean Veggie Sandwich. It is a vegetarian dish that features hummus, cucumber, red onion, tomato, and tahini sauce on a toasted whole-grain pita.
What are some of the vegan desserts at Panera?
Panera desserts are Apple Pie and Lemon Blueberry Muffin.
How many calories are in a vegan sandwich?
This question is a bit tricky to answer since it would depend on the ingredients of the sandwich. Usually, a sandwich can range from 250 calories to 500 calories, but this largely depends on what you order.
What are the vegan lunch options at Panera?
The lunch options include Mediterranean Chicken Salad (remove the feta cheese), Green Salad with Roasted Garlic Vinaigrette (no parmesan or balsamic vinaigrette), and Quinoa Bowls.
Final Thoughts: Panera Vegan Options
Overall, if you're looking for a place to grab a meal that fits your vegan lifestyle, Panera Bread is the place to go. The Panera vegan options include salads, soups, sandwiches, vegan beverages, and more. This is great for the vegan population, who may be on the go and need to grab a quick meal. Thanks for reading!