Keto is a low-carb, high-fat, ketogenic diet that can be used by anyone. You don't need special recipes or too much effort to make this work for you. If you're craving Wendy's and you're on a keto diet, then this article is perfect for you. We will explore Wendy's keto options and see what they have to offer to its customer with a keto diet.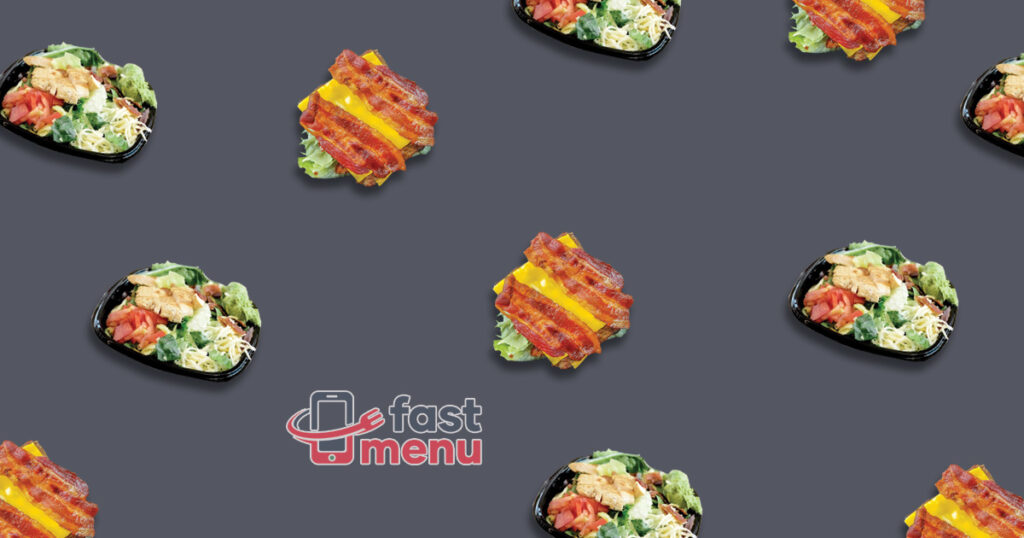 How to Order Keto at Wendy's
In this Wendy's keto diet guide, we will learn tips on how to manage your carbs and calories. They have a wide variety of food options that you need to avoid at keto.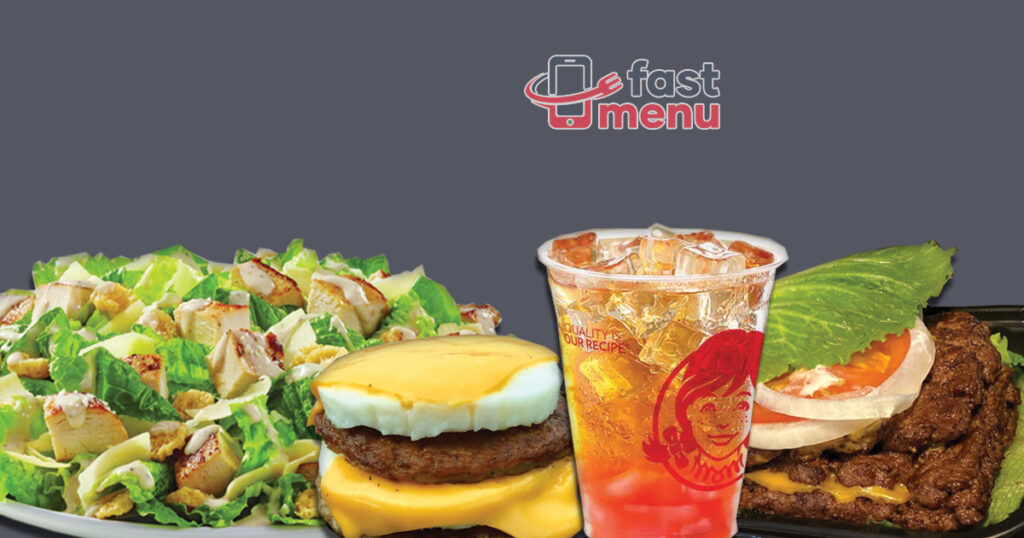 Our goal is to make it easier for people to enjoy keto-friendly fast food; this guide explains how to order at Wendy's. First, pull up the mobile app or go through the drive-thru and select a meal that's under the daily carb limit you're looking for.
Download Wendy's Mobile App – Fortunately, Wendy's offers an app where you can order their food and calculate macros. It is a great app for you to see your net carbs for each order of their meal.
No Buns– Most buns available in any restaurant are not keto-friendly. If you want to order a burger at Wendy's make sure to replace buns with lettuce wrap. Or you can simply ask to put it on a plate or salad container for takeout.
No Ketchup– Avoid ketchup when you're on keto. Most ketchup is high in sugar and contains too many carbs. You can have ketchup if it has no added sugar and is low in carbs.
Sauce on the side -Many burgers with sauces and salsas have hidden carbs and extra sugar. Ask for these sauces on the side to ensure that you are staying within your calories and carbs.
No French Fries– Let's face it, no one likes to give up their favorite foods. But a diet like a keto can be hard to stick with if you're craving a doughnut or ice cream. Luckily, there are plenty of keto-friendly alternatives that still satisfy your cravings! You can opt for a salad with a salad dressing like Ranch which is keto-friendly.
Wendy's Keto-Friendly Breakfast Options
The keto diet has become increasingly popular in recent years, and this is especially true for those who value fast food. Wendy's offers a few keto-friendly options on its menu. Here are some of their breakfast options if you're following a ketogenic diet. Wendy's keto options include:
The Classic Bacon Egg & Cheese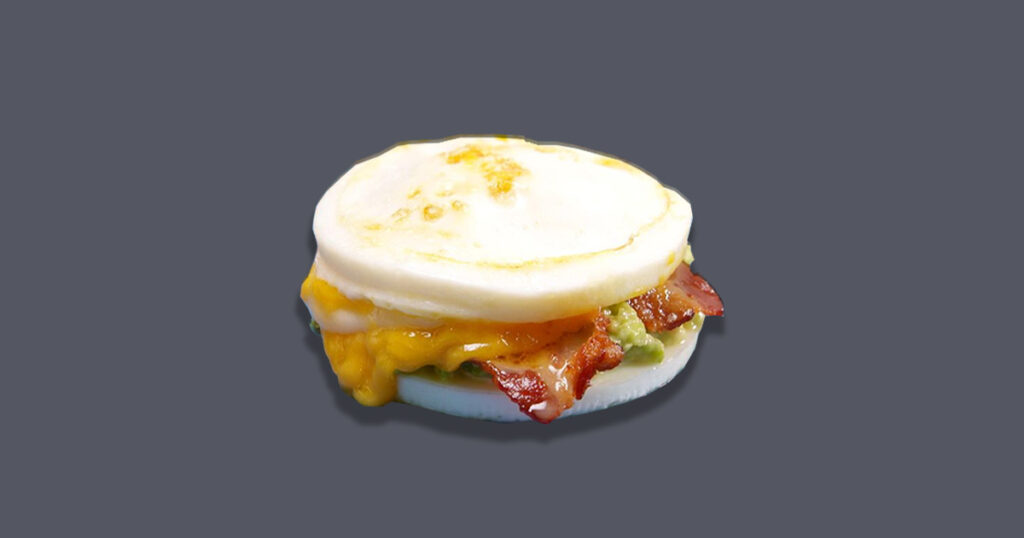 Burgers and sandwiches are becoming more popular than ever. With that, there are a lot of new options popping up everywhere. One of the most popular keto options is Wendy's bacon egg and cheese breakfast sandwich. It's great for those on a low-carb diet, with only 190 calories and 0 grams of carbs.
Sausage Egg & Cheese – Wendy's is one of the few fast food chains that are keto friendly. One of the easiest keto options at Wendy's is their sausage egg and cheese sandwich. It has 370 calories, 3 grams of carbs, 17 grams of protein, and a whopping 33 grams of fat.
The Breakfast Baconator-Wendy's breakfast is unlike any other. In addition to their famous square burgers, they offer a variety of sandwiches that are perfect for people who are following a keto diet. Their breakfast baconator is a high-protein breakfast sandwich that is perfect for when you want to eat on the go. It has 6 grams of carbs, 704 calories, 0 grams of fiber, 44 grams of fat, and 37 grams of protein.
Square Sausage Patty on the Side – Most people are surprised to learn that their traditional breakfast of bacon and eggs has more calories in one meal than a sausage patty on the side. It has 2 grams of carbs, 210 calories, 0 grams of fiber, 2 net carbs, 7 grams of protein, and 22 grams of fat.
A Side of Bacon – a tasty side of bacon contains 60 calories, 1 net carb, 4 grams of fat, 4 grams of protein, and 0 grams of fiber. You can also opt for a fruit side which is their strawberry. One cup of strawberry has only 20 calories, 1 gram of fiber, 9 grams of carbs and 0 grams of fat, and no protein.
Wendy's Keto-Friendly Lunch and Dinner Options
Wendy's is a fast food chain that has been known to be one of the most keto-friendly options in the fast food world. Wendy's offers a variety of keto-friendly items such as their grilled chicken sandwich, and their classic hamburger. Wendy's has a few lunch and dinner options if you're following a ketogenic diet. Options include:
Wendy's Burger – Keto Burger Guide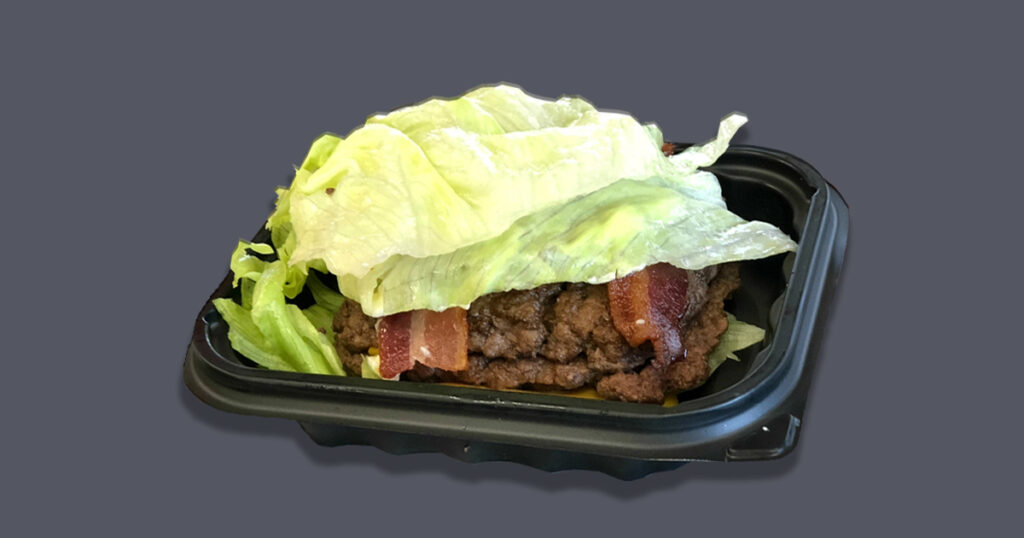 At Wendy's, there is a multitude of burger options so let's take a quick look at their burger variety and how to order a keto-friendly burger.
Make sure to order the burger without the bun. You can opt for a lettuce wrap or simply ask to put it in a container.
All of the sauces on the burger should be omitted. Keep in mind that all sauces are high in carbs and should be avoided. Nowadays there are low-carb sauce options, you can always ask if they have one or you can if you're feeling extra fancy, bring your sauce.
Finally, skip the sides. Rather than going for the fried french fries or potato wedges, opt for the side salad instead. It'll provide you with the same amount of protein and fiber without all the carbs and excess calories.
Here is the list of Wendy's keto options:
The Baconator
Son of Baconator
Double Stack
Dave's Single
Dave's Double-A
Dave's Triple
Chicken Sandwiches Keto Friendly Options at Wendy's
If you're craving chicken sandwiches, Wendy's also offers sandwiches that are low in carbs. Just make sure to ask for grilled chicken with no buns on every sandwich you order.
Chicken that is grilled is keto-friendly because it doesn't contain any breading. If you want some toppings, you can just ask for grilled chicken breast.
Some of Wendy's keto grilled chicken keto-friendly options are:
Jalapeño Chicken Sandwich with Grilled Chicken – If you like a spicy option then this sandwich is perfect for you. It comes with onion tanglers that you need to omit upon ordering for it is friend and breaded. It contains 320 calories, 40 grams of protein, 3 net carbs, 3 grams of carbs, and 0 grams of fiber.
The Grilled Chicken Sandwich – Wendy's has been one of the most popular fast food restaurants since it first opened in 1969. One of their most popular items is the grilled chicken sandwich. Wendy's keto-style sandwich is not only yummy but also quite healthy. It contains 140 calories, 1 gram of fiber, 0 net carbs, 29 grams of protein, 1 gram of carbs, and 2 grams of fat.
Asiago Ranch with Grilled Chicken -Be sure to remove the bun upon ordering to make this sandwich keto-friendly. It is made of asiago cheese, bacon, lettuce, and keto-friendly ranch sauce. This sandwich contains 3 grams of carbs,38 grams of protein, 19 grams of fat, 1 gram of fiber, 330 calories, and 2 net carbs.
Wendy's is notorious for being the home of the original Chicken Sandwich. You can get your protein from a whole chicken sandwich with no bun. These keto-friendly options are a great way to stay on track with your diet.
Wendy's Salads
If you're looking for a keto option at Wendy's, the salads may be right up your alley. One option that seems worth trying is the Southwest Avocado Chicken Salad; it's high in fat and fiber to help keep you satiated longer.
Some of Wendy's keto options are:
Parmesan Caesar Salad with Grilled Chicken– This salad contains a lot of parmesan cheese and sliced grilled chicken where you can get a lot of protein. You can also include their Caesar dressing that will help to up its fat content. An order of this salad has 440 calories, 3 grams of fiber, 7 grams of carbs, 42 grams of protein, and 4 net carbs.
Southwest Avocado Salad with Grilled Chicken – One of its famous salads for it has a lot of delicious toppings. It is made with bacon, tomato, cheese, fresh avocado, and chicken. An order of this salad without its dressing is 420 calories, 6 grams of fiber, 12 grams of carbs, 6 net carbs, 39 grams of protein, and 25 grams of fat.
Wendy's also has low-carb options for salad dressings. Options include:
Classic Ranch
Caesar Dressing
Southwest Ranch
If you crave a keto-friendly salad, be sure to stick with these two salad options.
Wendy's Keto-Friendly Drinks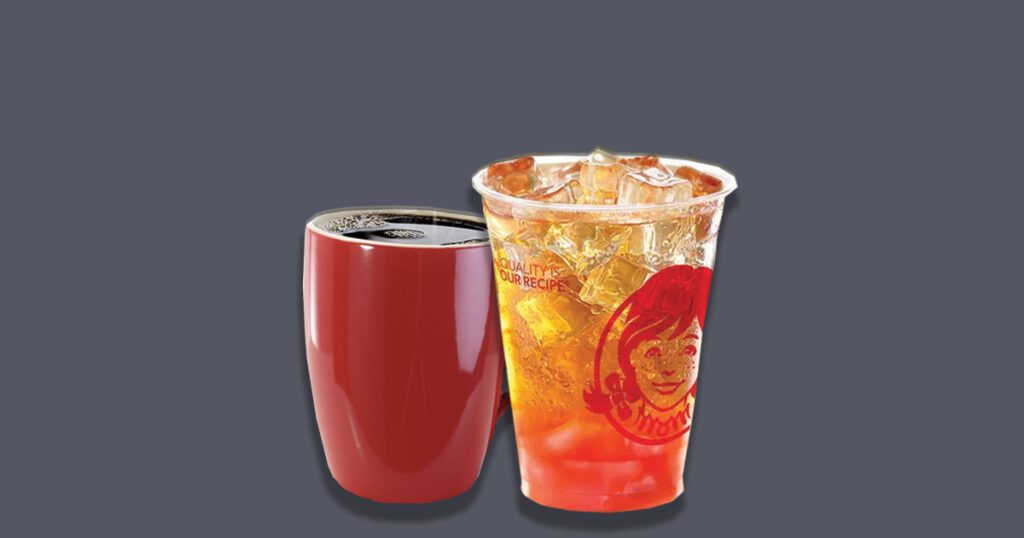 Wendy's offers unsweetened Iced tea and coffee. An order of those drinks only contains 5-10 calories and 0-2 grams of carbs. They also have diet coke and zero sugar lemonade which makes a great keto-friendly drink option.
Conclusion: Wendy's Keto Options
Overall, the keto diet has a lot of benefits including weight loss, increased mental clarity, and decreased risk of heart disease. Wendy's has created a Keto-friendly menu item to cater to those who are following this diet. Their food options are healthy and delicious, which will make you keep coming back. I hope you've learned something new. Thanks for reading!