Zaxby's is a American based fast food restaurant, famous for serving varieties of chicken products, sandwiches, and salads. The company was founded in 1990 and has over 900 locations in the United States. Since you're here, you might be wondering if they offer gluten-free items, right? Don't worry! Zaxby's might be known for their breaded chicken items, but they do offer gluten-free items. In this article, we will go through Zaxby's gluten-free options and give you some tips on how to order them.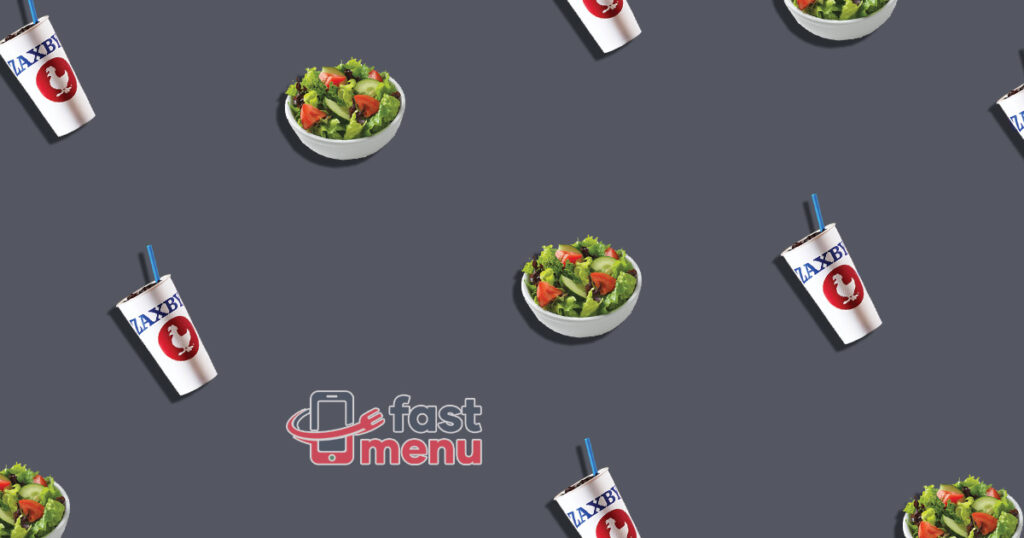 We have compiled the list of Zaxby's gluten free menu items. All of these items are gluten free according to Zaxby's Allergen guide. Bear in mind that these items still have the possibility of cross-contamination and traces of glutenous products.
What is Gluten?
Before we go on their gluten free options list, let's first understand why gluten should be avoided.
Gluten is a protein that is found in wheat, rye, and barley. It helps make dough elastic or chewy (which is why it's often used in bread). People who are allergic to gluten may not be able to digest products with gluten, like buns, croutons, or breaded chicken that are usually located at fast-food restaurants like Zaxby's.
The human body doesn't produce enough enzymes to break down gluten-containing protein into small amino acids. If the body can't absorb it, this triggers a chain reaction of inflammation and damage to cells in the body. The symptoms include diarrhea, bloating, fatigue, joint pain, brain fog, or headaches.
Zaxby's Gluten-Free Options
These are the only gluten-free alternatives available at Hardee's. According to Zaxby's menu, all of the foods that will be mentioned below do not contain wheat or gluten. However, please bear in mind that some items still have the possibility of cross-contamination and several other residues of gluten.
When ordering you can tell them that you are gluten intolerant or have celiac disease, so that they'll take precautions in preparing your food like changing gloves and sanitizing their food preparation area.
Here is a list of Zaxby's gluten-free options:
Chicken Wings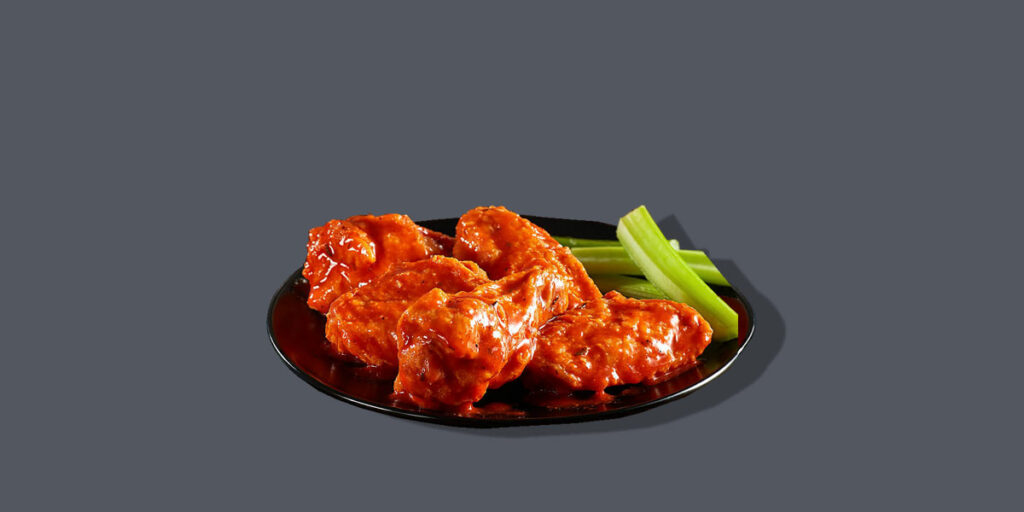 Zaxby's offers chicken items that do not have gluten. This includes their chicken wings. Zaxby's Traditional chicken wings are NOT breaded and made gluten-free.
Their selection of gluten-free traditional wings include:
Traditional Wings (No sauce)
Traditional Wings – Wimpy
Traditional Wings – Tongue Torch
Traditional Wings – Buffalo Garlic Blaze
Traditional Wings – HHM
Traditional Wings – BBQ
These are the only gluten-free chicken items at Zaxby's. The rest like the chicken finger, boneless wings & thighs, and chicken sandwiches are not safe for people with gluten intolerance.
Grilled Chicken
Not only do they offer gluten-free Fried chicken wings, but Zaxby's also offers gluten-free Grilled chicken or Blackened chicken. Even the marinade does not contain gluten, so it's perfectly safe for customers with gluten intolerance. However, for grilled chicken sandwiches, make sure to order them WITHOUT the bread and ask for a lettuce wrap instead.
The Grilled Cobb Zalad
The Grilled House Zalad (No Croutons)
Grilled Chicken Sandwich in a Lettuce Wrap (No bread)
Salads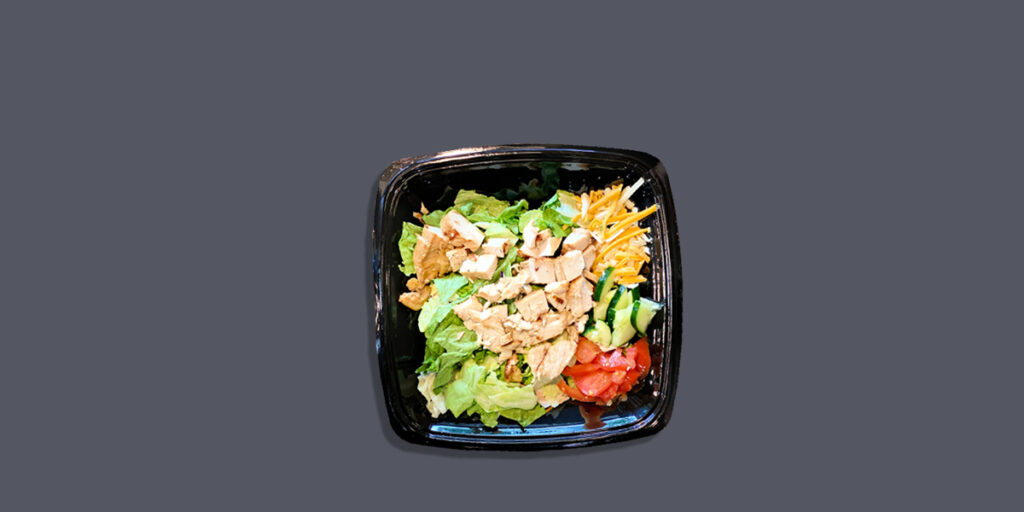 These salads are perfect for lighter meals on the go. These are also gluten-free and are always safe to order if you have celiac disease. Most salads contain croutons, make sure to OMIT them upon ordering and opt for gluten-free sauces and dressings listed below.
Side Salad
The Caesar Zalad (No Chicken and Croutons)
The Ranchero Zalad (No Croutons)
The Grilled Cobb Zalad (No Croutons)
The Grilled House Zalad (No Croutons)
Sides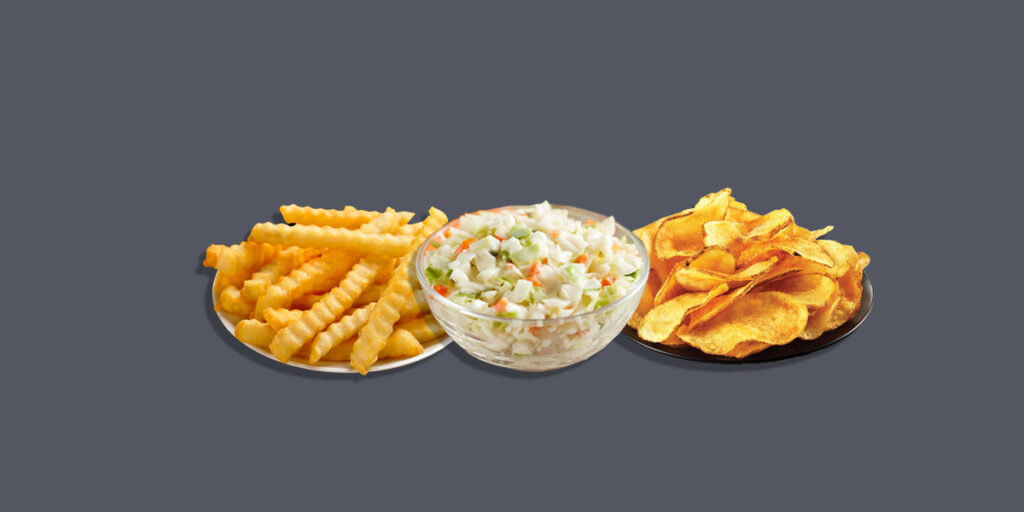 These are the gluten-free sides that you can safely order to pair up your meal.
Potato Salad
Celery
Cole Slaw
Tater Chips
Crinkle Fries (Regular/Large)
These items may be gluten-free, but there's still a chance of cross-contamination, especially with French fries. Some locations may prepare these items with other gluten-containing ingredients. But almost all locations already have a dedicated fryer for their Crinkle Fries and Chips, so you don't have to worry.
If you're planning on dining in, be sure to verify and ask if they have a separate fryer for their Crinkle fries and chicken, just to be safe.
Sauces and Dressings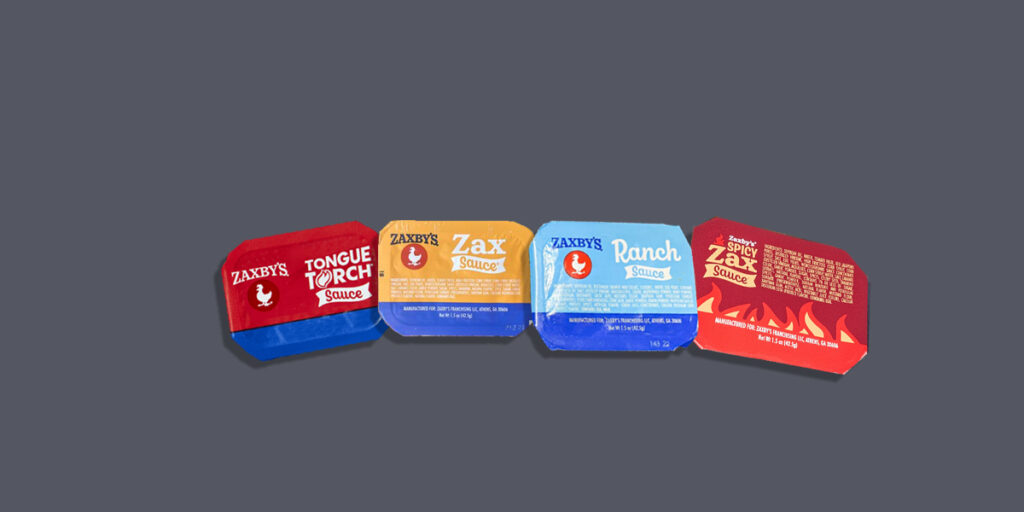 These dressings are perfect for your salad and any sides. They are also gluten-free!
Thousand Island
Ranch Sauce
Spicy Honey BBQ
Zax Sauce®
Spicy Zax Sauce®
Honey Mustard Sauce
Ketchup
Original Wing Sauce
Mediterranean
Zestable Sauce
Wimpy Sauce
Insane Sauce
Tongue Torch®
Nuclear Sauce
Hot Honey Mustard Sauces
Honey Mustard Dressing
Blue Cheese Dressing
Lite Vinaigrette
Lite Ranch Dressing
Beverages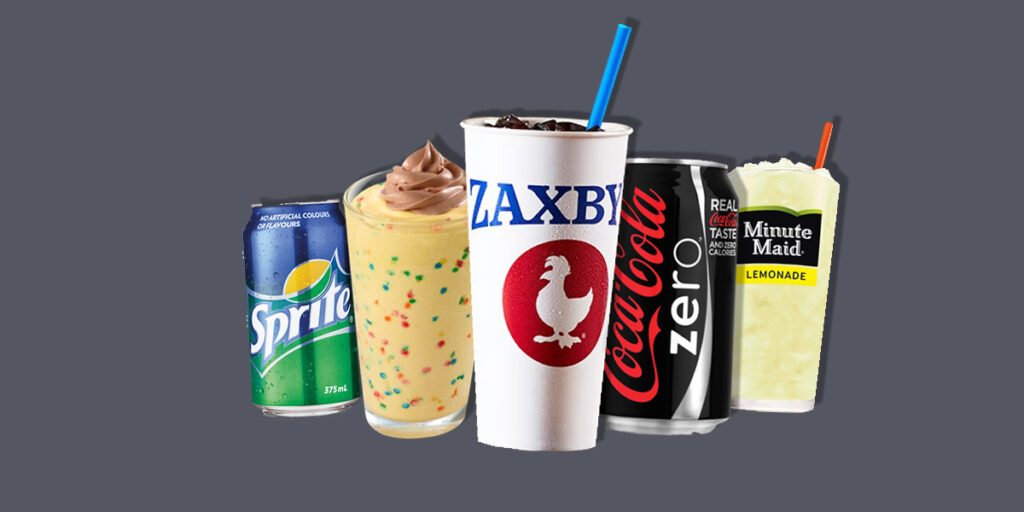 These are the Zaxbys gluten-free drinks:
Milk
Chocolate Milk
Apple Juice
Sweet Tea
Unsweetened Tea
Coca-Cola
Dr Pepper
Sprite
Diet Coke
Minute Maid Lemonade
Hi-C Fruit Punch
Coke Zero
Fanta Cherry
Birthday Cake Milkshake
Frequently Asked Questions
Is there a gluten-free menu at Zaxby's?
Gluten-free items are marked on their main menu. They also have a nutrition guide website to check all of their allergens.
Are Zaxby's traditional wings gluten-free?
Yes! Traditional wings at Zaxby's are made gluten-free. They are made without the breading and also come with gluten-free sauces that are listed above.
Does Zaxby's use a separate fryer for their fries and other items?
What makes Zaxby's stand out from the other restaurant is that they have a separate fryer for fries and gluten-free wings. There are no breaded items that go into that fryer.
Final Thoughts: Zaxby's Gluten-Free Options
Overall, Zaxby's menu offers a lot of gluten-free items. These items still have a risk of cross-contamination, which we need to look out for. Even though, I can still say that Zaxby's is one of the best chains when it comes to providing customers with dietary restrictions. So, if you're planning on eating out, make sure to check out Zaxby's!
If you're on a keto, vegan, or gluten-free lifestyle, we also have a list of restaurants that offer keto, gluten-free, and vegan options. Be sure to check them out! I hope you find this article helpful. Thanks for reading!