IHOP, the popular American breakfast restaurant chain, is known for its wide selection of pancakes, waffles, and other breakfast items. But did you know that they also have some great vegan options?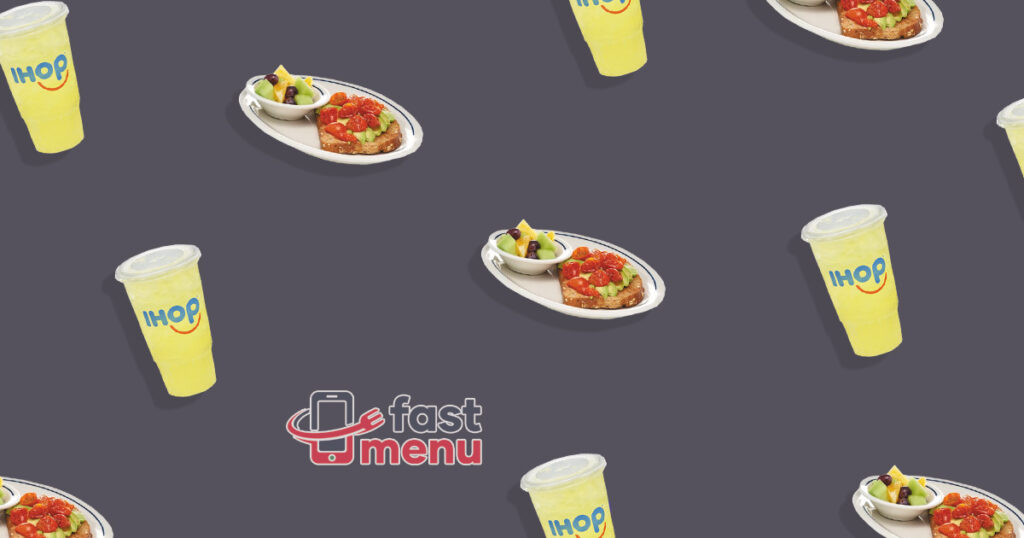 Whether you are a vegan or simply looking for healthy food choices, IHOP has a variety of dishes that will satisfy your taste buds. In this article, we will explore IHOP vegan options and provide you with some helpful tips to make the most out of your dining experience.
What is the Vegan Diet?
The vegan diet is a type of vegetarian diet that excludes all animal products and byproducts, such as meat, poultry, fish, dairy, eggs, honey, and any other animal-derived ingredients. A vegan diet primarily consists of plant-based foods, including fruits, vegetables, whole grains, legumes, nuts, and seeds.
Many people choose to follow a plant-based diet for ethical, environmental, or health reasons. In addition to being a compassionate choice for animals and reducing one's environmental impact, a well-planned vegan diet can provide many health benefits, such as lower risks of heart disease, diabetes, and certain cancers.
IHOP on Vegan Diet
IHOP takes the definition of vegan seriously, ensuring that their dishes do not contain any animal products or byproducts such as meat, rennet, gelatin, eggs, dairy, or honey. However, due to the shared cooking and prep areas that contain multiple sources of animal products, including common fryer oil, IHOP cannot guarantee that any menu item will be completely free of animal products or byproducts. As a result, limited-time offers, regional items, or test items may not be included as completely vegan options. Despite this limitation, the restaurant continues to offer a variety of Ihop vegan options that are both delicious and healthy.
How To Order Vegan at IHOP
If eating vegan, dining out at fast food restaurants like IHOP can be a little tricky. However, with a few tips and tricks, you can still enjoy a tasty meal without compromising your dietary needs. Here are some suggestions for how to order vega at IHOP or other fast food chains in general:
Check the menu for vegan options: Before ordering, take a look at the menu and see if there are any clearly labeled vegan options. Many fast food chains now offer plant-based or vegetarian options, so it's worth checking before you order.
Ask for substitutions: If you see an item that isn't plant-based, ask the server if it's possible to make substitutions to make it plant-based. For example, you could ask for a sandwich without cheese or mayo.
Be specific about your dietary needs: Make sure to let your server know that you're following a plant-based diet and that you can't have any animal products or byproducts. This will help them understand your needs and ensure that your meal is prepared correctly.
Customize your order: If there are no plant-based options on the menu, see if you can customize an existing menu item to make it safe. For example, you could order a salad without cheese or a veggie burger without mayo.
Be polite and patient: Remember that not all servers or fast food chains are familiar with veganism. Be polite and patient when explaining your dietary needs and making your order.
By following these vegan guides, you can enjoy a tasty and satisfying meal at IHOP or other fast food chains while staying true to your plant-based diet.
IHOP Vegan Options
The restaurant offers several vegan options that are both delicious and satisfying. Let's take a look at some of the vegan menu options that IHOP has to offer.
Plant-Based Sausage Power Combo
Avocado Toast
Baked Potatoes
Crispy Breakfast Potatoes
Fresh Fruits
Hash Browns
Multi-grain toast
French Fries
Chicken & Veggie Salad (no chicken and Balsamic Vinaigrette)
Side Salad
Drinks
These are the vegan IHOP menu items, it's important to note that they may vary from location to location. Some of these items need modifications to make them vegan-friendly.
Plant-Based Sausage Power Combo
This tasty meal comes with two savory plant-based sausage patties, seasonal fresh fruit, and multigrain toast. To make the dish completely vegan, simply order it without the eggs and choose multigrain toast without butter. You can add avocado or other vegan sides and toppings.
Fresh Fruit (Fruit Cup)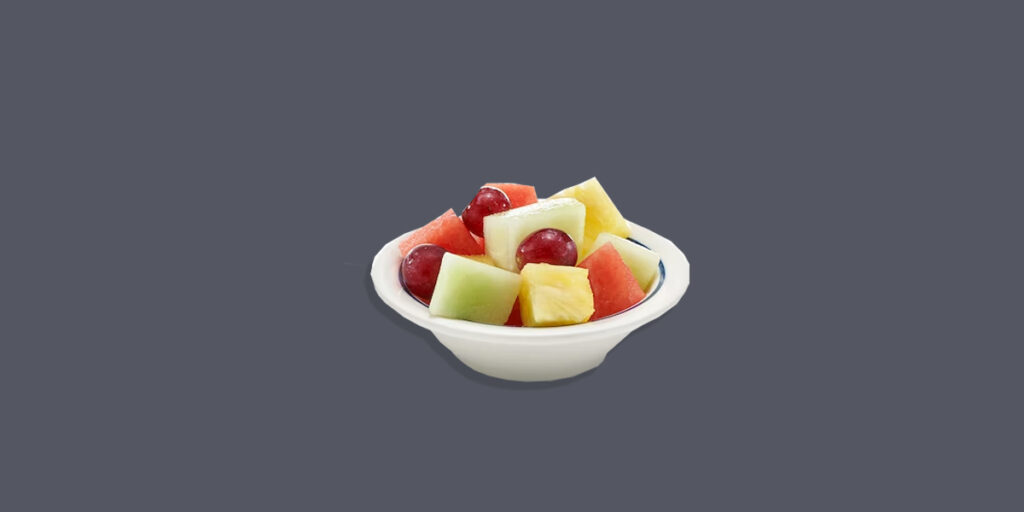 IHOP offers a variety of fresh fruits that are perfect for a healthy and tasty breakfast.
Avocado Toast
This meal consists of grilled multigrain bread, it is topped with fresh avocado slices and roasted cherry tomatoes and comes with your choice of side. To ensure that the dish is completely vegan, you can simply request it with no butter on the toast. This way, you can indulge in a guilt-free and satisfying breakfast that meets your dietary requirements and tastes fantastic!
Baked Potatoes
IHOP's baked potato is a great vegan option that you can enjoy without any guilt. It's important to note that the baked potato doesn't come with any non-vegan toppings, but it's always a good idea to specify to the server that you don't want butter, cheese, sour cream, or any other animal-based topping added to your potato, just to be sure. You can also customize your baked potato by adding some sauteed veggies to make it even more delicious and nutritious.
Crispy Breakfast Potatoes (no seasonings)
These potatoes are crispy and delicious, opt without any seasoning to ensure they are vegan-friendly.
Sauteed Veggies
While this dish is typically served with an omelet, you can easily request no eggs or dairy. This way, you'll be served a generous portion of sauteed vegetables, cooked to perfection and bursting with flavor. You can also choose from a variety of sides to complement your meal, such as hash browns or crispy breakfast potatoes.
English Muffin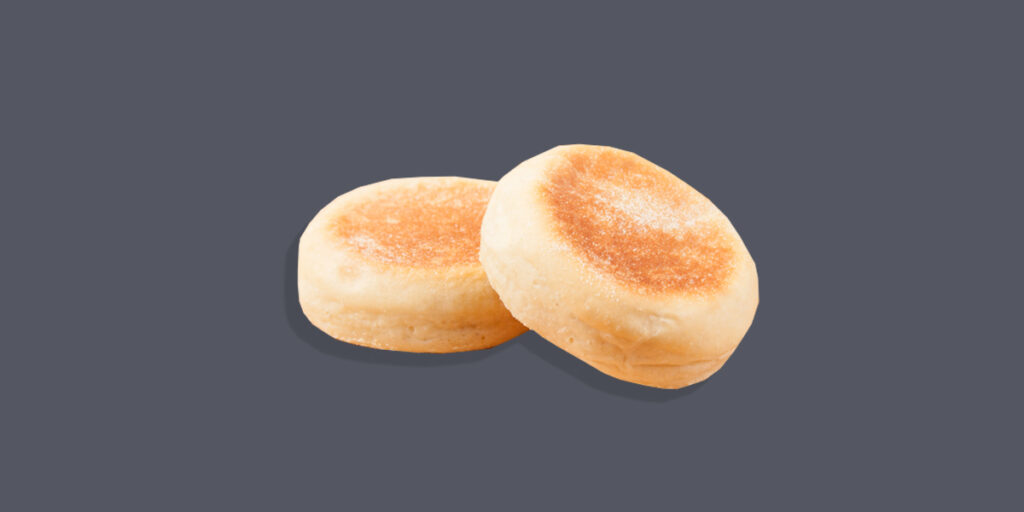 Make sure to request it without butter, and feel free to enjoy it with the jam that's already on your table. Surprisingly, this is a 100% vegan option that you may not have known about before.
Hash Browns
The hash browns at Ihop are 100% plant-based! These golden brown hash browns are crispy and satisfying and are a great side dish for any meal.
Multi-grain toast (no butter)
This delicious multi-grain toast is served with butter, make sure to opt without the butter, to make it a vegan-friendly option.
French Fries (no seasoning)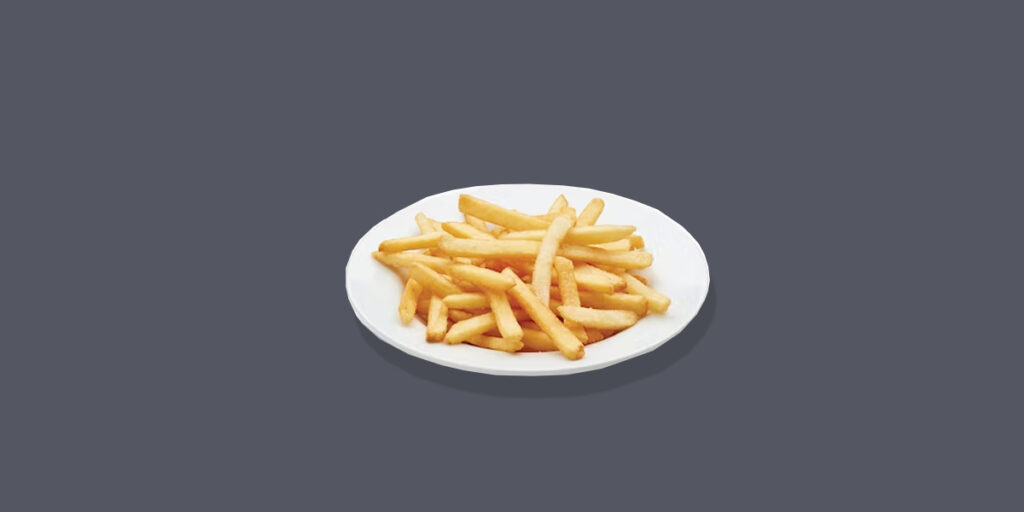 IHOP's French fries are made with fresh potatoes and are cooked to crispy perfection. They are one of the best vegan sides at IHOP, great pair for any meal, order them without the seasoning.
Chicken & Veggie Salad (no chicken and Balsamic Vinaigrette)
This salad is packed with fresh vegetables, order it without the chicken and Balsamic Vinaigrette to make it vegan-friendly. You can add another vegan salad dressing of your choice.
House Salad (Side Salad with NO Dressing)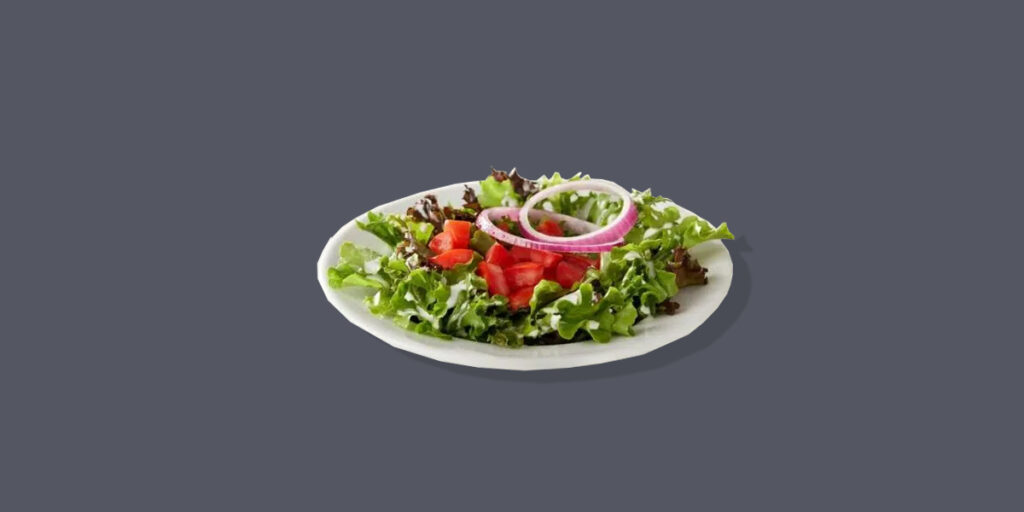 This side salad is perfect for those looking for a light and healthy option. It's made with fresh greens and veggies and comes without any dressing, making it a vegan-friendly option that you can customize with your own dressing.
Drinks
Here are the vegan-friendly drinks at Ihop:
Hot Coffee
Iced Cold Brew Coffee
Tea and Lemonade
Fruit Juices
Sodas
Build Your Own Vegan Breakfast Option at IHOP
If you're looking for breakfast, consider customizing a vegan meal at IHOP. While there isn't a specific menu item for this, you can still create a delicious and satisfying breakfast by ordering the hashbrowns or crispy breakfast potatoes with no seasoning salt, and adding any of the following toppings:
Sauteed green peppers & onions
Roasted cherry tomatoes
Sauteed spinach
Sauteed mushrooms
Salsa
Tomato
Avocado
By customizing your order in this way, you can enjoy a tasty and filling breakfast that meets your dietary needs. You can even make a vegan breakfast sandwich easily, so don't be afraid to get creative and mix and match different toppings to create your perfect breakfast dish!
Note: These items may vary from location to location. Make sure to check out your local IHOP menu online before visiting.
Frequently Asked Questions
What does IHOP consider vegan?
IHOP defines vegan as not containing any animal products or byproducts including meat, rennet, gelatin, eggs, dairy, or honey.
What's vegan at IHOP?
Yes, IHOP does offer a variety of plant-based options on their menu, such as the Crispy Breakfast Potatoes, Fresh Fruit, Hash Browns, Multi-grain Toast, French Fries, Chicken & Veggie Salad (without chicken and balsamic vinaigrette), and Side Salad (without dressing). These vegan items are mostly available at Ihop, but it's safe to double check first on your Ihop's local menu online to make sure it's available.
Can I customize my order to make it vegan at IHOP?
Yes, you can customize your order at IHOP to make it vegan. For example, you can request no butter on your toast or no seasoning salt on your potatoes.
Does IHOP have any plant-based protein options?
Yes, IHOP has plant-based sausage patties that can be substituted for meat-based sausage patties in some menu items.
Are pancakes at Ihop vegan?
Unfortunately, IHOP doesn't have vegan pancakes. They contain both dairy and eggs, which are not allowed on a plant based diet.
Final Thoughts
In conclusion, while IHOP may not be the first restaurant that comes to mind when you think of plant-based options, there are several menu items that can be customized to meet your dietary needs. IHOP vegan options such as fresh fruit, side salads, avocado toast, crispy breakfast potatoes, and more, there are plenty of delicious and satisfying options to choose from. It's important to note, however, that IHOP uses shared cooking and prep areas, so there may be some cross-contamination with animal products.
If you have a severe allergy or dietary restriction, it's important to discuss your needs with your server and ask questions about the cooking process. Overall, with a little creativity and customization, IHOP's vegan items can be a great option for vegans looking for a hearty and flavorful meal.