Wondering if a fast food chain like Arby's offers vegan options? No worries! Arby's is one of the fast food chains that offer a variety of vegan items. We've listed the top Arby's vegan options that you can find at any Arby's locations. In this article, we will go through these items and give you some tips on how to order them.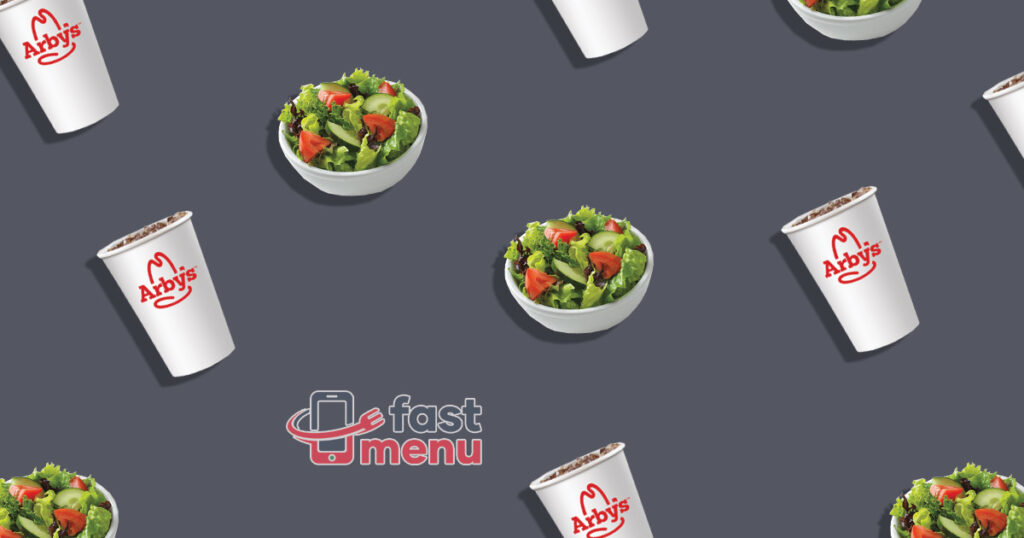 Arby's is a famous US-based fast food chain with over 3,000 locations. The company is considered America's 2nd largest sandwich chain, next to Subway, in 2017. The company is known for serving a line of sandwiches, including Roast Beef and Swiss, Roast Chicken Caesar, and Roast Ham and Swiss. Arby's is also part of the growing trend among fast-food chains that are catering to vegans.
What is a Vegan Diet?
Veganism is a way of living that avoids animal products. Vegans do not eat or use animal products or by-products such as meat, eggs, poultry, honey, and dairy. They also don't wear or use leather, fur, wool, or silk. A vegan diet typically consists of bread, pasta, and other grains, vegetables, fruits, nuts, and beans.
A vegan diet is a plant-based, animal-free diet that has many positive benefits. For example, it can reduce the risk of cardiovascular disease, obesity, and cancer. It can also be more environmentally friendly than other diets because it uses less water and land than a typical Western diet.
Veganism is linked to longer life expectancy and a better quality of life for those who follow it too.
How to Order Vegan Items at Arby's?
Arby's only offers a few vegan items on its menu. This is natural because most fast food chains don't offer many options for vegan eaters.
If you're planning on eating at Arby's, here is what to order:
For the main meal, you can opt for a Sesame Bun stuffed with vegetable toppings and your choice of vegan sauce.
Your meal won't be perfect without a side, I highly recommend going for their fries. You can choose either crinkle, curly, or just the classic cut fries. You can also opt for a side salad without the cheese, pair it with a vegan-friendly dressing and you can add some extra vegetable toppings as well. Potato cakes are also a great option.
How about desserts? Apple and Cherry Turnover are great choices.
For your drinks, I would recommend either apple or orange juice, Coca-cola products, coffee, lemonade, tea, or just bottled water.
The Best Arby's Vegan Options
When you think of vegan-friendly restaurants, Arby's probably didn't come to mind. However, they offer a few vegan options for anyone who cannot have dairy and other animal products.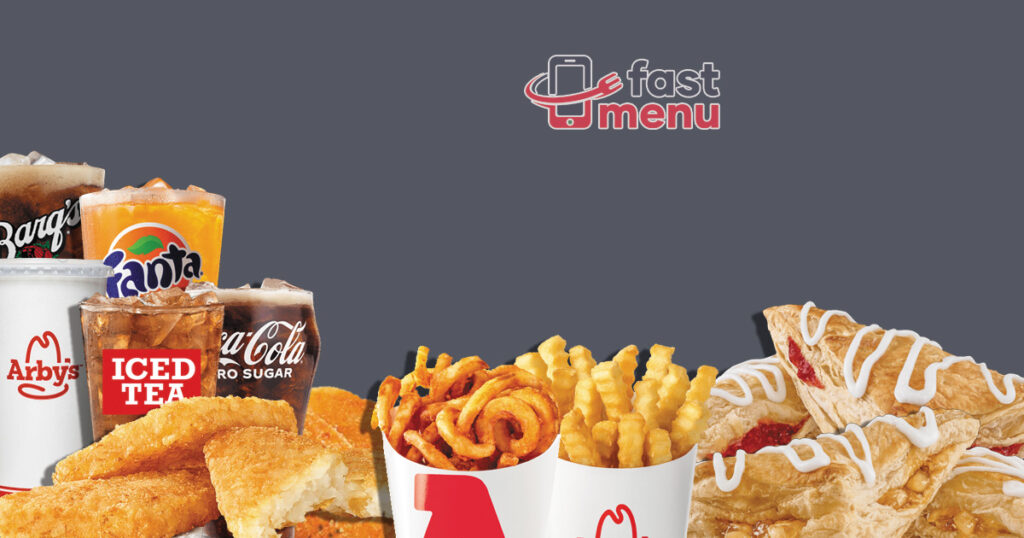 Here is a list of vegan items that you can order at Arby's:
French Fries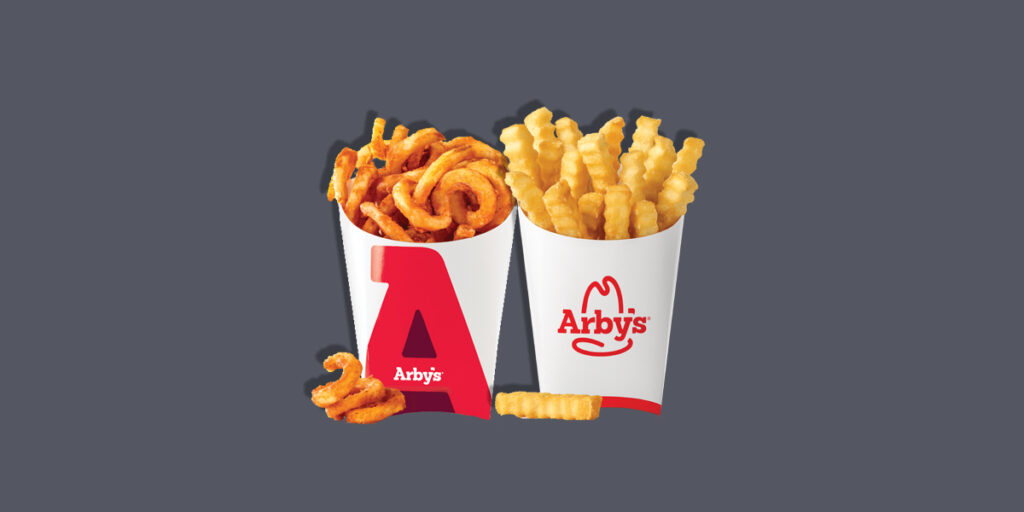 Vegan-friendly French Fries? I'm just as happy as you! As a fast food lover, I would choose fries over any other side. The potato strips are seasoned in a special blend of spices and herbs, which makes them taste like they're fresh out of the fryer.
Arby's French Fries also come in different varieties. This include:
Curly Fries
Crinkle Fries
Homestyle Fries
Sweet Potato Waffle Fries
One problem with this item is cross-contamination. It is important to avoid cross-contamination and it can only be prevented by using a dedicated fryer for fries. When ordering, it is really important to ask and verify if they have a separate fryer for their fries.
Potato Cakes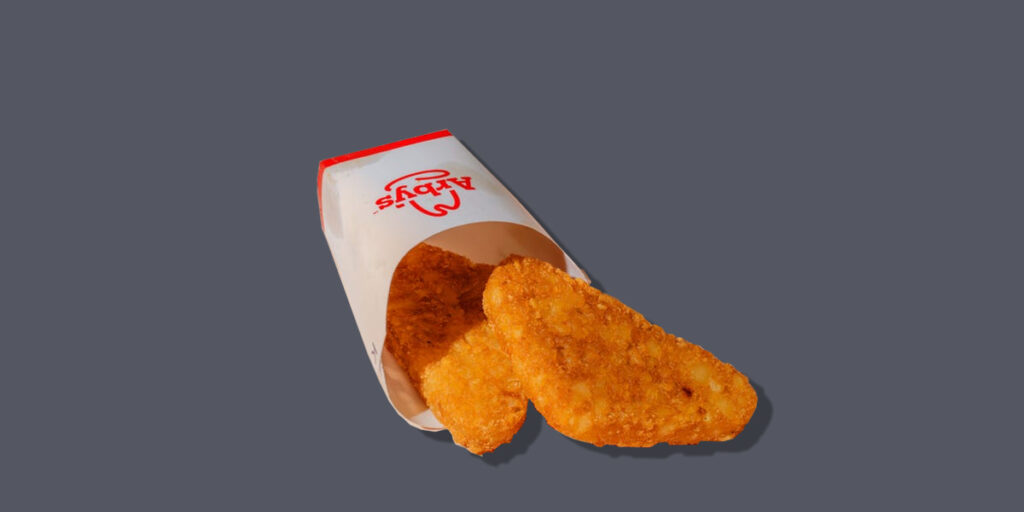 We have never seen Potato Cakes anywhere but at Arby's. It is like a hash brown but in a different shape. The taste is a little different from what we're used to, but we love it!
It is delicious and filling just like French Fries, it is also made with 100% vegan ingredients: potatoes (dehydrated), and palm/canola oil, salt, natural flavoring, corn flour, sodium acid pyrophosphate, and dextrose. It is fried in vegetable oil.
Side Salad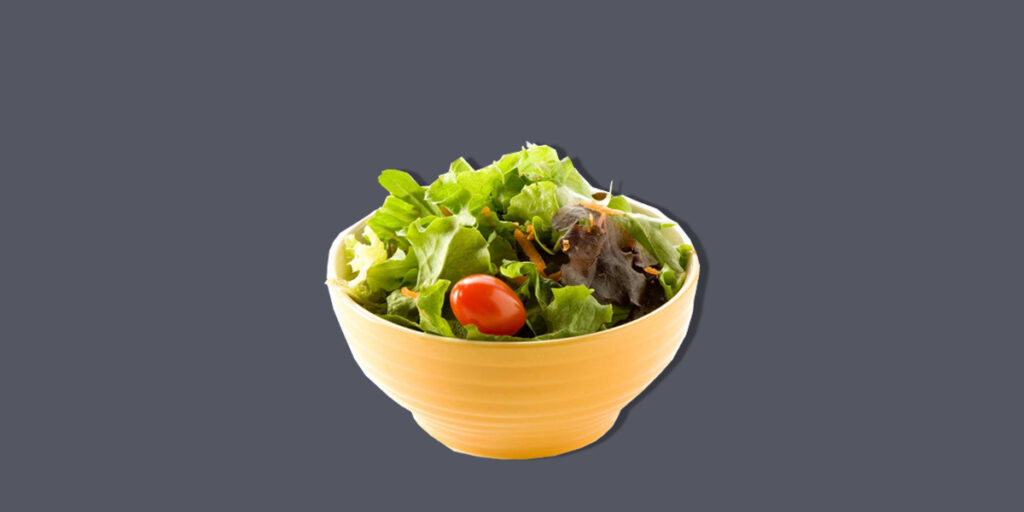 Arby's Side Salad is made with leaf lettuce, iceberg lettuce, and fresh tomatoes. You can season this salad with Arby's vegan dressings like Balsamic Vinaigrette and Light Italian Dressings. This salad also comes with cheddar cheese. If you're ordering it vegan-friendly, you'll need to leave that out.
The only salad on the menu that has no meat is the Side Salad. To order other salads, you have to take out the meat and cheese and opt for vegan-friendly dressings and toppings.
Fruit Turnovers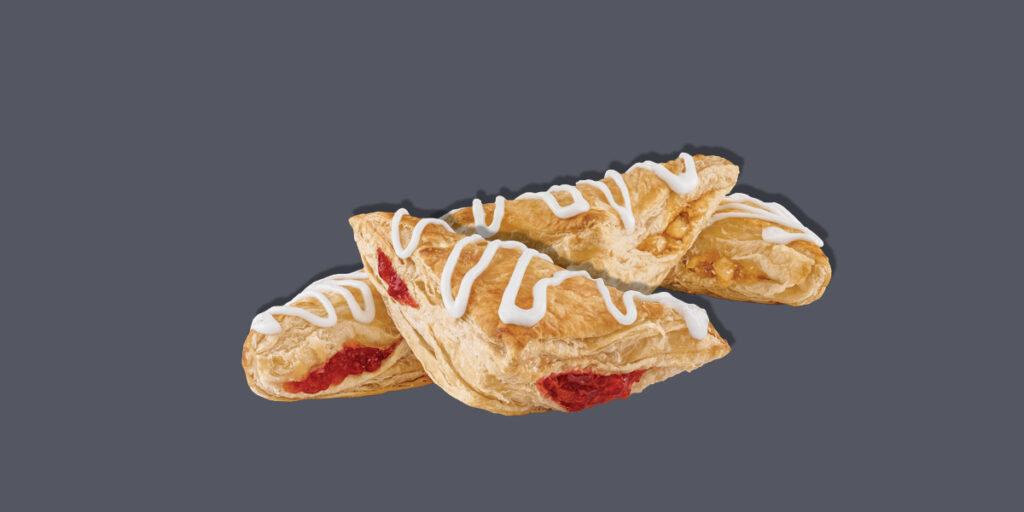 Surprisingly, both Arby's Fruit Turnovers and their bread, such as the French toast sticks and marble rye bread, are suitable for vegans. It's free from animal products. If you're looking for something sweet, these fruit turnovers are perfect for you.
It comes in two flavors, this includes:
Apple Turnover
Cherry Turnover
Sauces
Fortunately, most of the signature sauces at Arby's are vegan-friendly, but we'll still break it down for you. Here is the full list of vegan sauces:
Arby's Sauce
Marinara Sauce
Tangy Barbeque Dipping Sauce
Red Ranch Sauce
Bronco Berry Sauce
Spicy Three Pepper Sauce
Smoky Q Sauce
Ketchup
Applesauce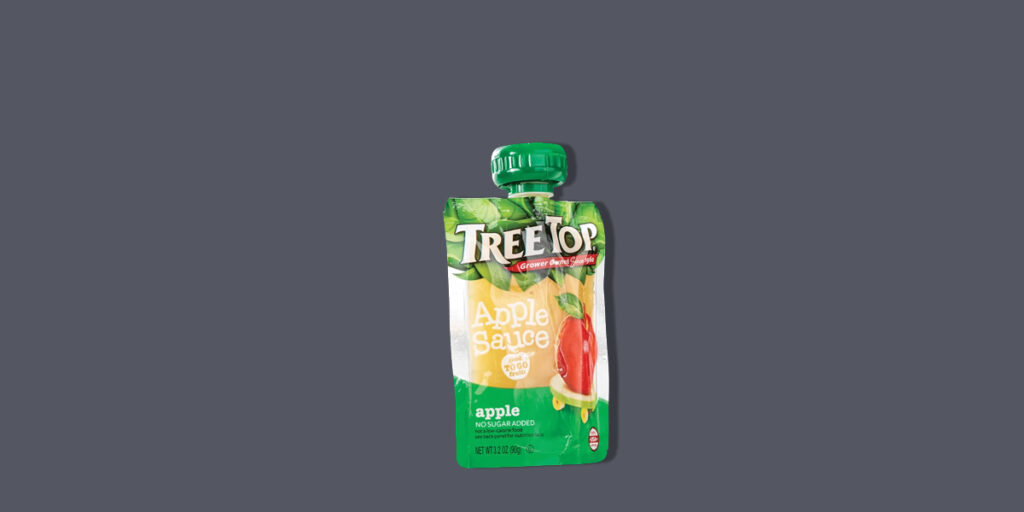 Another vegan option at Arby's is Tree Top's Applesauce. Some locations have Apple slices instead of applesauce. It's made of natural ingredients like apples, vitamin C, and water which means that it's 100% safe for vegans and also for kids. Also a perfect pair for curly fry for kids.
Vegan-friendly Drinks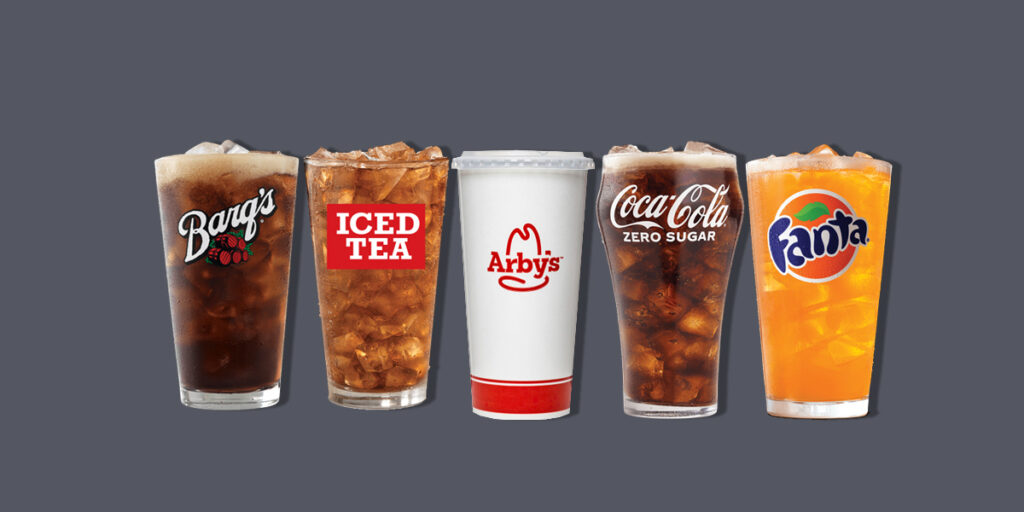 How about vegan-friendly drinks? Arby's have a variety of sodas, fruit juices, and soft drinks that are all fit for our vegan diet!
Here's the list vegan-friendly drinks:
Sprite
Brewed Iced Tea
Orange Juice
Dr. Pepper
Coffee
CapriSun Fruit Juice
Coca-Cola
Coca-Cola Zero
Diet Coke
Diet Dr. Pepper
Mello Yello
Barq's Root Beer
Nestle Bottled Water
Hi-C Flashin' Fruit Punch
Minute Maid Light Lemonade
Fanta Orange
Powerade Mountain Berry Blast
Is Arby's Sauce Vegan?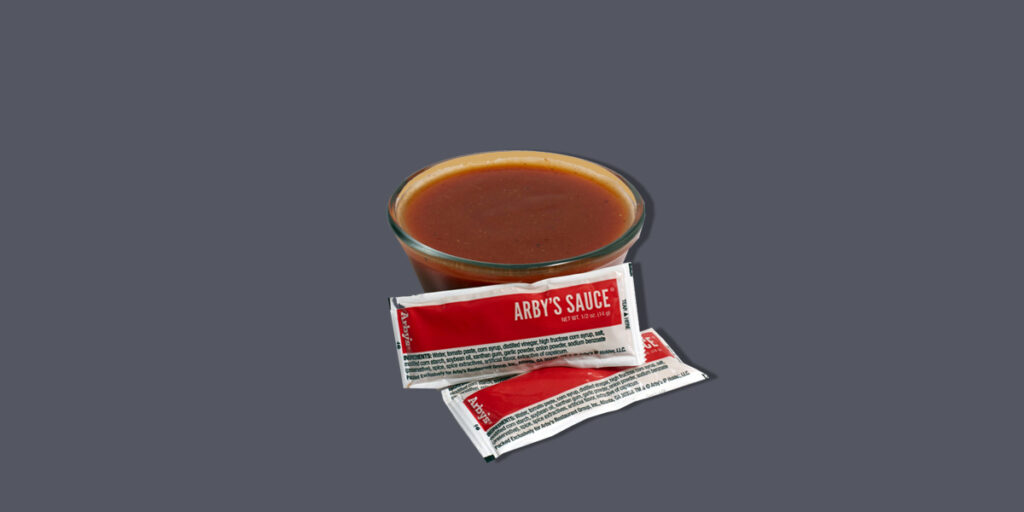 YES! Arby's sauce is safe for vegan consumption as it contains no animal products like milk, eggs, and honey. It is made with these vegan-friendly ingredients:
Water
Distilled Vinegar
Corn Syrup
High Fructose Corn Syrup
Tomato Paste
Salt
Soybean Oil
Modified Corn Starch
Xanthan Gum
Sodium Benzoate (a type of preservative)
Garlic (dehydrated)
Spice and Spice Extractives
Onion (dehydrated)
Extractives of Capsicum
Artificial Flavor
Arby's Vegan Options: Frequently Asked Questions
Does Arbys have anything vegan?
Yes. Arby's offers a variety of vegan options including French Fries, Side Salad, Fruit turnovers, and beverages.
Does Arby's have a vegan burger?
Arby's has a limited vegan menu. They don't have any vegan burgers and most of their other menu items are also not vegan.
What sauces at Arby's are vegan?
Most of Arby's sauces are vegan. This includes Arby's Sauce, Marinara Sauce, Tangy Barbeque Dipping Sauce, Red Ranch Sauce, Bronco Berry Sauce, Spicy Three Pepper Sauce, Smoky Q Sauce, and Ketchup.
Are the turnovers at Arby's vegan?
Fortunately, Arby's fruit turnovers are vegan-friendly. If you're craving something sweet, then it's perfect for you.
Are Arby's onion rings vegan?
Arby's onion ring batter is made from milk and eggs. Making it not vegan-friendly.
What kind of oil does Arby's use for their fries?
The company is using vegetable oil (may contain soybean, canola, cottonseed, corn, sunflower, and palm oil) in frying these French Fries.
Final Thoughts: Arby's Vegan Options
Overall, eating at Arby's might not be the best decision, especially if you're vegan. There aren't many vegan alternatives available there. Despite being few, the vegan alternatives are nevertheless tasty and worth trying.
If you're interested in trying other fast-food chains. We also have guides with other restaurants like Burger King, Taco Bell, Chipotle, and Wendy's. These chain restaurants offer options for different types of diets. We have a full article of guides about their vegan, keto, and gluten-free options and also tips on how to order them. Check them out!
I hope you find this article helpful. Thanks for reading!