For many years, Tim Hortons was known as a place where you could get a quick breakfast or coffee, but not much else if you were following a vegan diet. However, times have changed, and Tim Hortons has recently updated its menu to include a variety of vegan options for customers who are looking for plant-based choices.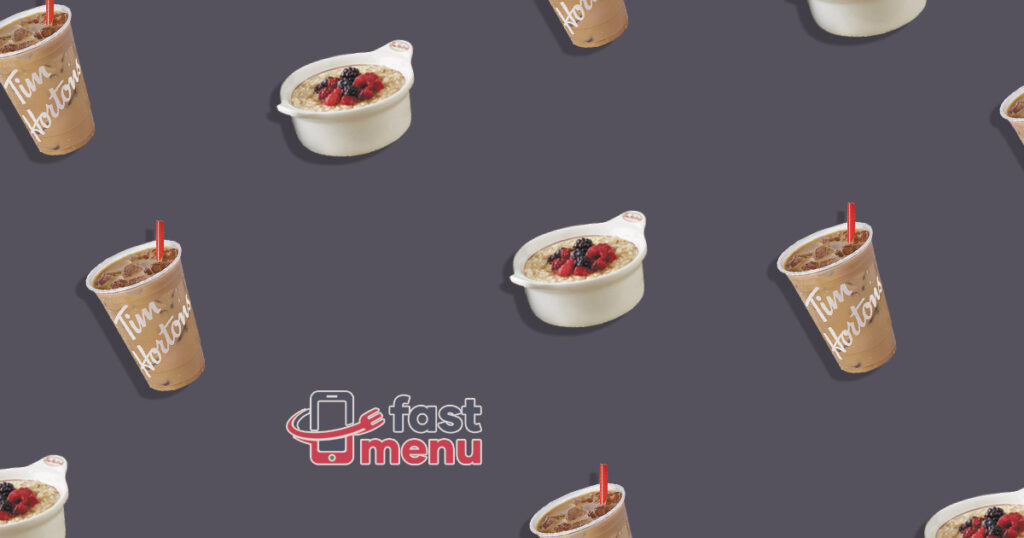 In this article, we will explore some of Tim Hortons vegan options. From breakfast items to beverages, Tim Hortons has something for every vegan palate.
What is Vegan Diet?
A vegan diet is a way of eating that doesn't involve any animal products whatsoever, such as meat, dairy, eggs, or honey. Instead, the focus is on consuming foods that are derived from plants, such as fruits, veggies, whole grains, nuts, seeds, and legumes. People choose to become vegans for different reasons, such as having ethical concerns about animal welfare, wanting to make a positive impact on the environment, or seeking health benefits.
Benefits of the Vegan Diet
A vegan diet can offer several benefits to your health, the environment, and animal welfare. Here are some of the potential benefits of a plant-based diet:
Better heart health: A well-planned vegan diet is naturally low in saturated and trans fats, which are linked to an increased risk of heart disease. A plant-based diet can also be rich in fiber, which can help lower cholesterol levels.
Reduced risk of chronic diseases: A plant-based diet is associated with a lower risk of developing chronic diseases such as type 2 diabetes, hypertension, and some types of cancer.
Environmental sustainability: Animal agriculture is a significant contributor to greenhouse gas emissions, land use, water pollution, and deforestation. A plant-based diet can reduce your carbon footprint and help protect the planet.
Animal welfare: A plant-based diet is a way to reduce animal suffering and exploitation by avoiding the use of animal products.
Weight loss: A plant-based diet can be an effective tool for weight loss, as it is naturally low in calories and high in fiber.
It's worth noting that the benefits of a plant-based diet depend on proper planning to ensure that all essential nutrients are consumed. A registered dietitian can help ensure that you're getting all the nutrients your body needs while following a vegan lifestyle.
Tim Hortons Vegan Options (Updated Vegan Options at Tim Hortons in 2023)
As the demand for plant-based food continues to grow, Tim Hortons is ramping up its plant-based options. The Canadian chain is adding more meat-free alternatives to its menu, so vegans can grab a bite without feeling left out.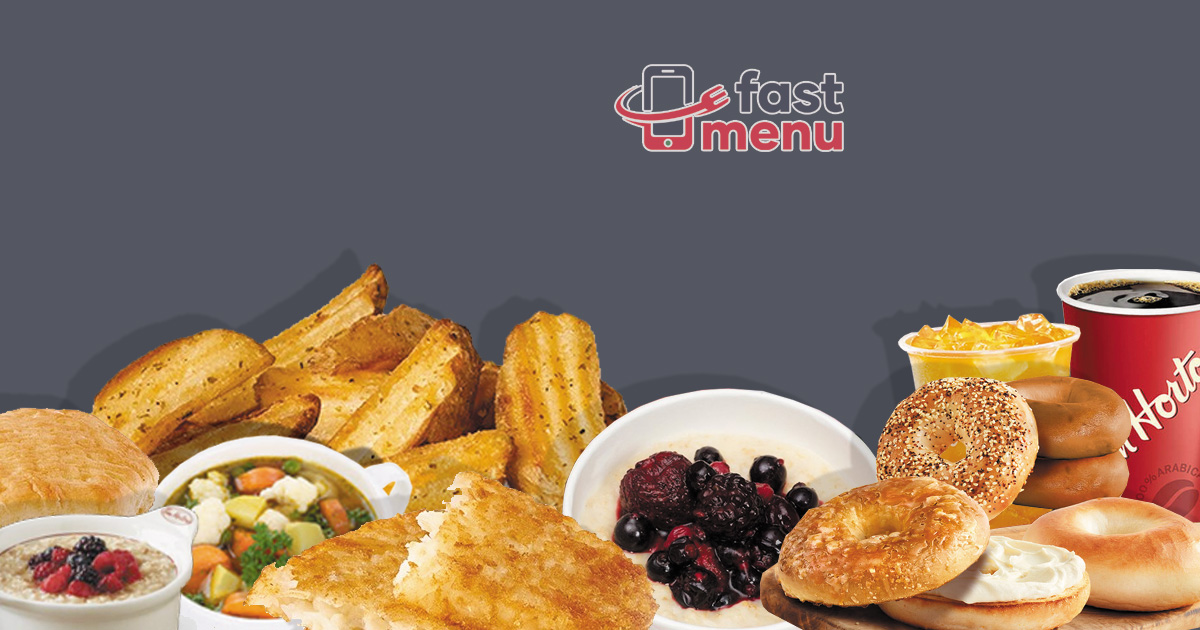 Here is the list of vegan options at Tim Hortons:
Vegan Breakfast Items (Oatmeal & Biscuits)
Starting the day with a vegan breakfast is now possible at Tim Hortons. The Mixed Berry Oatmeal and Maple Oatmeal are both great plant-based options that are perfect for a quick and easy breakfast on-the-go. In addition, their Hash Browns, Potato Wedges, Homestyle Biscuit, and English Muffin are safe as well.
Bagels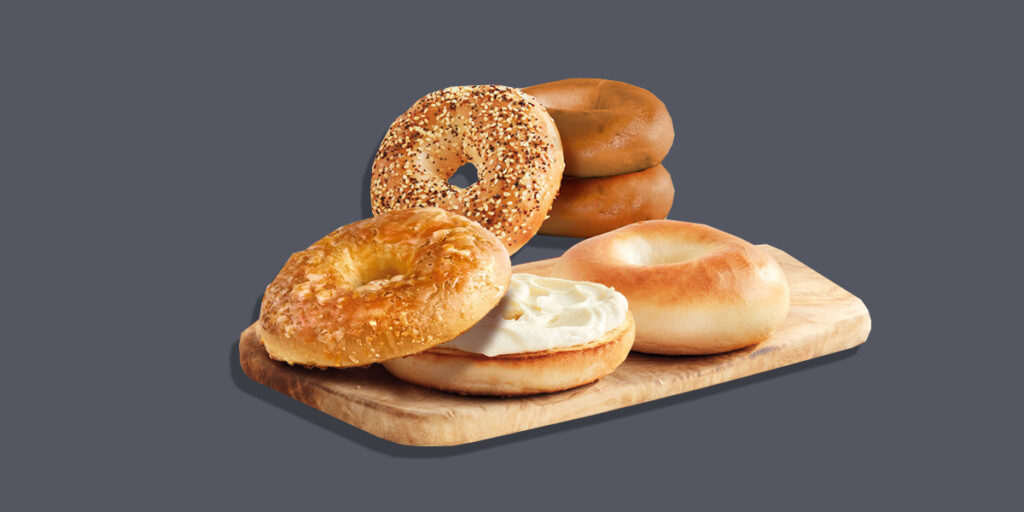 Bagels are a popular breakfast choice, and Tim Hortons has a variety of vegan options to choose from. All of their bagels are plant-based, and they come in a range of flavors including Plain, Caramel Apple, 12 Grain Bagel, Blueberry, Cinnamon Raisin Bagel, Everything, and Pretzel-Style Bagel. You can top your bagel with peanut butter, strawberry jam, or Concord grape jelly for a delicious breakfast option. If you're looking for vegan donuts, unfortunately, it's not available.
Vegan Tim Hortons Soup
If you're in the mood for something warm and comforting, Tim Hortons' Hearty Vegetable Soup is a plant-based option that will hit the spot. This soup is perfect for a cold day or when you need something filling and satisfying.
Vegan Snack
When you're in the mood for a snack, Tim Hortons' Kettle Cooked Potato Chips are a great vegan option. These chips are crunchy and delicious, and they're perfect for when you need something to tide you over between meals.
Vegan Drinks at Tim Hortons (Teas, Lemonade, and Coffee with Dairy Free Milk)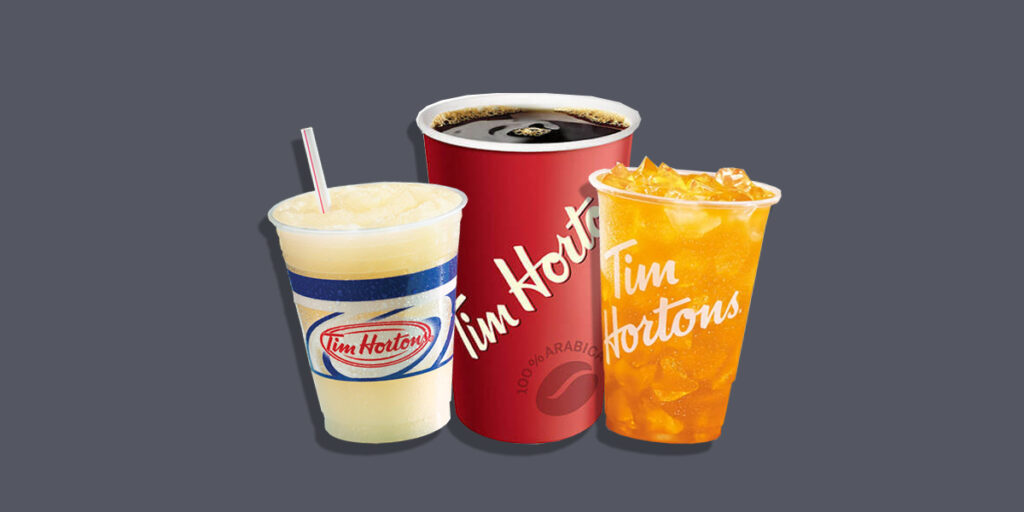 Tim Hortons has a wide range of plant-based drink options to choose from, including their:
Original Blend Coffee
Dark Roast Coffee
Decaf Coffee
Iced Coffee, Latte (Iced or Hot)
Cappuccino (with dairy free milk)
Cold Brew
Americano
Hot Tea
Hot Chocolate
Iced Tea (Sweetened or Unsweetened)
Vanilla Almond Iced Coffee or Latte
Strawberry Coconut Refresher
Orange Tangerine Refresher
Strawberry Iced Lemonade
Half & Half Lemonade Iced Tea
Strawberry Frozen Lemonade
Frozen Lemonade
Non-Dairy Milk is Available But at Extra Cost
For those who prefer dairy-free milk options, Tim Horton offers Almond, Coconut, and Oat milk for an extra cost.
Vegan Friendly Flavor Syrups for Drinks
Tim Hortons also offers flavor syrups for their drinks, including Vanilla, Chocolate, Roasted Hazelnut, Sugar Free Vanilla, and Sugar Free Hazelnut.
Vegan at Tim Hortons: Impossible Sandwich (No Cheese and Egg)
Tim Hortons has recently brought back plant-based meat options with the addition of Impossible Sausage to Tim Hortons vegan menu. The chain had previously discontinued its Beyond Meat menu items in 2020, but with the launch of two new breakfast sandwiches featuring Impossible Sausage, customers are once again able to enjoy meat-free options at the popular fast-food restaurant. Before the addition of Impossible Sausage, Tim Hortons' plant-based menu options were limited, but the new sandwiches are a step towards catering to the growing demand for plant-based options in the fast-food industry.
Vegan-Friendly Fast Food Chains
When it comes to vegan friendly fast food options, there are several chains that cater to plant-based eaters. Here are five examples of vegan-friendly fast food chains and some of their vegan menu items:
These are just a few examples of the many vegan-friendly options available at fast food chains. For more information on plant-based fast food options, check out more on our website.
FAQs on Tim Hortons Vegan Options
What vegan breakfast items are available at Tim Hortons?
Tim Hortons offers Mixed Berry Oatmeal, Maple Oatmeal, and Hash Browns as vegan breakfast options.
Are Tim Hortons bagels vegan?
Yes, Tim Hortons bagels are plant-based. Flavors include Plain, Caramel Apple, 12 Grain, Blueberry, Cinnamon Raisin, Everything, and Pretzel-Style.
Does Tim Hortons have Vegan Donuts?
Unfortunately, Tim Hortons does not currently offer plant-based donuts on its menu. However, they do offer a variety of bagels.
Does Tim Hortons have a vegan breakfast sandwich?
Yes, Tim Hortons offers a plant-based breakfast sandwich made with the Impossible Sausage patty. This plant-based option was added to the menu in 2021 after the brand partnered with Impossible Foods to bring back plant-based meat options. It's worth noting that the menu offerings may vary by location, so it's always a good idea to check with your local Tim Hortons to see what options they have available.
Does Tim Hortons offer vegan soups?
Yes, Tim Hortons offers Hearty Vegetable Soup as a plant-based soup option.
Is non-dairy milk available at Tim Hortons?
Yes, non-dairy milk options such as almond milk, coconut milk, and oat milk are available for an extra cost.
Final Thoughts on Tim Hortons Vegan Options
In conclusion, Tim Hortons has made great strides in offering a variety of plant-based options for its customers. From breakfast items to beverages, vegans can now enjoy a meal or snack at Tim Hortons with ease. With the recent menu update, it's clear that Tim Hortons is committed to meeting the needs of all of its customers, including those who follow a plant-based diet.
If you are looking for more information on vegan options at other restaurants, be sure to check out our website. We have a wide range of articles and resources available to help you navigate dining out with dietary restrictions. From chain restaurants to local spots, we've got you covered with helpful tips and suggestions. So, read on and discover new options for gluten-free dining that you can enjoy!